Tours
POPULAR EXCURSIONS
Rome Tourist Card
Rome Tourist Card
Snap up the Rome Tourist Card and you'll get everything you need to explore Rome's top highlights including Colosseum, Palatine Hill, Roman Forum and Hop on/off bus. You can even choose the order you see things in.
Colosseum, Roman Forum & Palatine Hill: Priority Entrance
Colosseum, Roman Forum & Palatine Hill: Priority Entrance
Skip the long lines at the Colosseum with this priority-entrance ticket. This ticket will let you bypass the crowds. And after exploring the Colosseum you can head to the area of the Roman Forum and the Palatine Hill.
Vatican Museums & Sistine Chapel: Skip The Line
Vatican Museums & Sistine Chapel: Skip The Line
This ticket will make you save stress and time by allowing you to get priority entrance and skip the line. Visit the the countless masterpieces by Michelangelo, Raphael, Caravaggio, Tiziano and the Sistine chapel.
Borghese Gallery: Fast Track
Borghese Gallery: Fast Track
Galleria Borghese is located in the villa of the park Villa Borghese. Admire the architecture and furnishings of this beautiful villa. It is a museum full of art from the Renaissance. The collection includes several sculptures and paintings. Because of limited capacity get tickets for this museum weeks in advance.
St. Peter's Basilica: Dome Climb with Guide
St. Peter's Basilica: Dome Climb with Guide
Get the most out of your visit to St. Peters with a guided tour to climb the basilica's dome designed by Michelangelo and admire one of the stunning view. After the tour, you can explore the the basilica at your own pace.
More excursions & tours
Apartments in Rome
One of the primary concerns that many tourists have is booking for a place to stay. Because there is no significant low season in Rome, it is expected that hotels can be fully occupied any time of the year. With this at hand, you may need to have your hotel booked ahead of time. You can do the booking yourself via internet or you may ask for the guidance of a travel agent.
Vacationers, in general, prefer to stay in a cozy hotel room. However, for those who have special needs that cannot be provided by the hotels, they may opt for a better option like renting an apartment. For instance, if you are traveling with the whole family, or perhaps you go with a large group, it will be more convenient to rent an apartment than to get individual hotel rooms.
Here are some of the considerations you may take in order to decide whether you will rent an apartment or book in a hotel.
You are traveling with your friends
You are planning to stay in Rome for an extended period
You are traveling with your pet
You want to cut cost in your meals and you want to cook for your family's meals
You want to feel at home and you want to experience the Roman way of living
You want an intimate place for your family
You are on a very tight budget
You run out of hotel rooms, that is, not a single hotel room is left for you to stay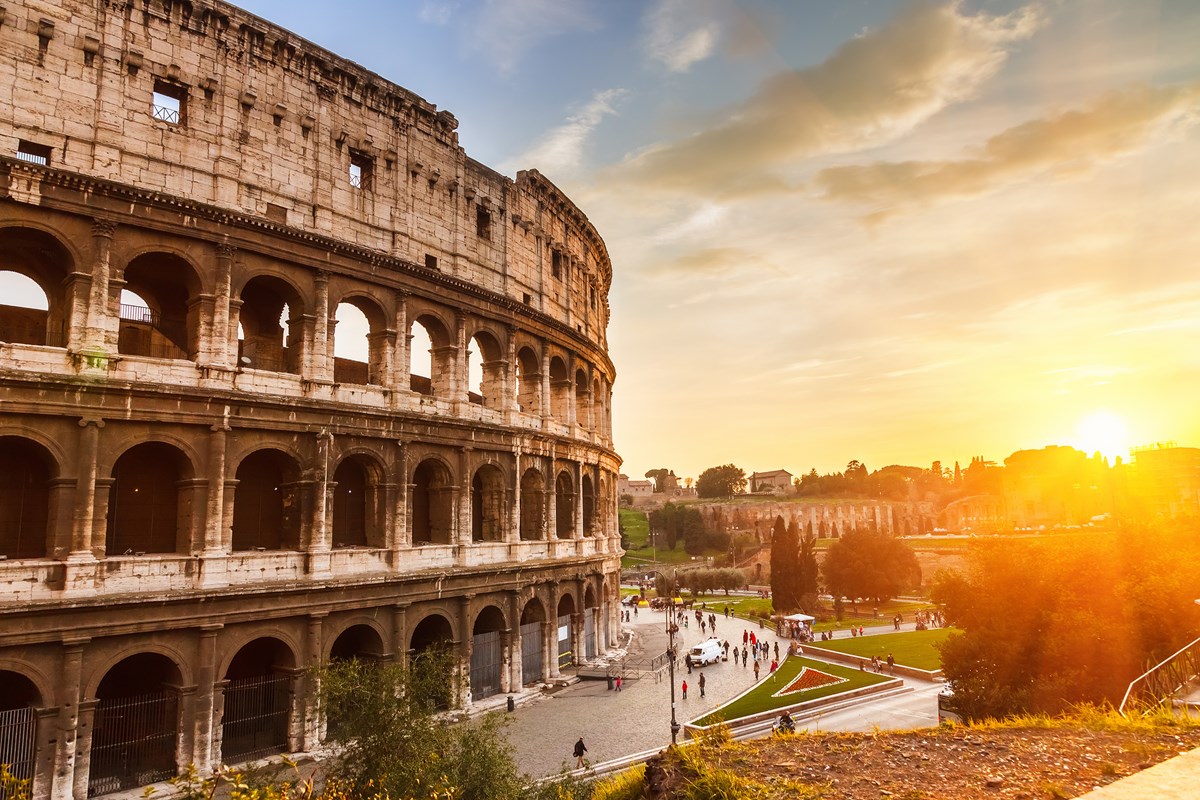 Advantages
There are many advantages of renting an apartment when staying in Rome. Among these are as follows:
Finding a vacant apartment that is readily available for occupation is much easier than locating a hotel that meets your requirements.
You can get in touch with the hosts personally, thus you may easily communicate to them anything about the apartment
You can enjoy your holiday vacation and live the way that local Roman people do.
You can possibly ask for special requests to the host, just for instance an extra bed.
You may enjoy a luxurious and comfortable stay in Rome while still sticking on your budget.
How to choose an apartment?
If possible, choose the one that offers online booking. This is so important because if you do not book your slot ahead of time, you may end up staying and sleeping in the street until there is already a vacant area to stay.
Before finally deciding where to book, do some research first. Choose the one that has high ratings, good reviews and the one that is worth your euros. Reviews and ratings will help you analyze whether or not the apartment is a good place to stay. Short list those that have more positive remarks while leave those with more negative feedback.
Location wise, the apartment must be accessible and can be found near the heart of the city. Choose the one that is located around the city's vicinity.
Find an apartment that is near a metro station, or perhaps one with transportation availability.
Top two major companies that offer a broad range of accommodation options
If you are considering renting an apartment in Rome, you can be able to take a look at the available apartments at Airbnb. It is a community organization that offers a wide range of accommodations around the world. Aside from the mere location and building photos, you can as well take a closer look at the individual photos in each of the apartments as well as some other pertinent details about the place. With this you can be able to see how the place really looks like.
Besides Airbnb is Wimdu. It is an organization that operates exclusively in Europe. This Dutch website also offers a wide collection of apartment accommodation chooses in Rome.
You might also like