Discos and Clubs in Rome
When you hear about Rome, you certainly think about its rich culture and beautifully designed ancient buildings. However, did you know that there are other things that you can enjoy in Rome? Certainly, there is a lot more than architecture and great work of arts in Rome. You can likewise enjoy the nightlife in Rome since it has a wide collection of small and large bars and clubs. The bars feature various styles and genre of music like pop, funky, jazz, house, hiphop and a lot more.
There are a number of bars and clubs that you can find around the city of Rome. To give you some ideas about the most famous clubs in Rome, we have compiled the top 5 club destinations that most tourists enjoy.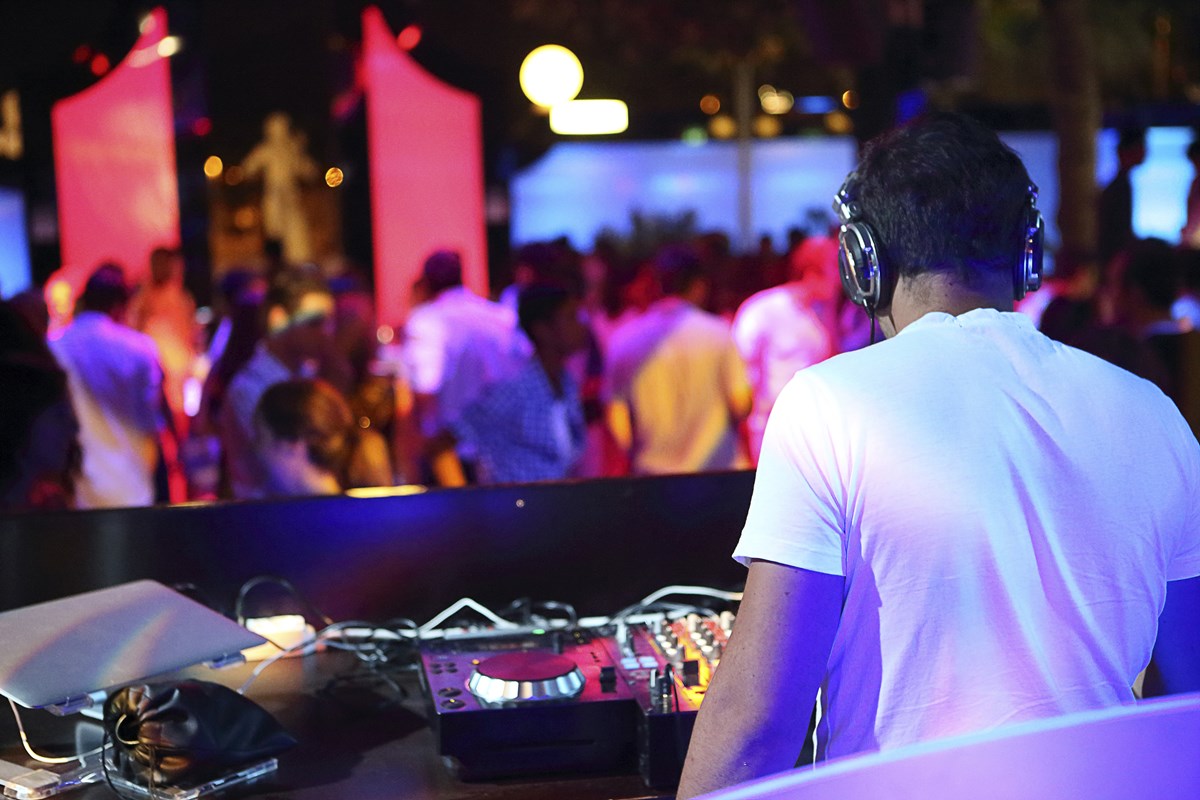 Top 10 Disco and Bar Destinations in Rome
Alien Disco
Alien Disco is the largest among the night clubs in Rome. Alien Disco's setting is quite futuristic and industrial, attracting mostly young tourists. The club plays mostly techno music with a dance floor that brims with revolutionary lighting and design. The club, which opens until 5 a.m., offers a lot time for drinking and dancing, while eating time is rather shorter.
Address
V. Velletri 13-19
Rome, Italy
Opening hours
Tuesday/Saturday from 23:00 to 5:00
Admission
Full price is € 15.50 which includes free drink
BeBop Jazz Club
Bebop Jazz Club of Rome offers both kitchen and club services. The whole area is designed with various rooms made available for different occasions like private events, meetings, corporate dinners, seminars, private and corporate festivals and special occasions, and theatrical presentations. This length-style designed place is also ideal for pictorial and photographic exposure events. The whole place was designed to offer both comforting and relaxing ambiance to its guests.
Bebop Jazz Club of Rome is the smallest jazz venue in Italy's capital. You can catch entertaining jazz performances from renowned local and international musicians at this 100-seat club in Testaccio. In addition to the elegant and welcoming club atmosphere as well as to the relaxing music played by jazz masters, the club also offers delightful mouth treats like Italian and French cheeses, assorted meats, chocolates, pear cakes, pine nut cream pies cheese with fruits and honey and a lot more.
Address
Via Giuseppe Giulietti 14
00154 Rome, Italy
Opening hours
Opens Tuesdays through Saturdays from 21:30
Admission
Free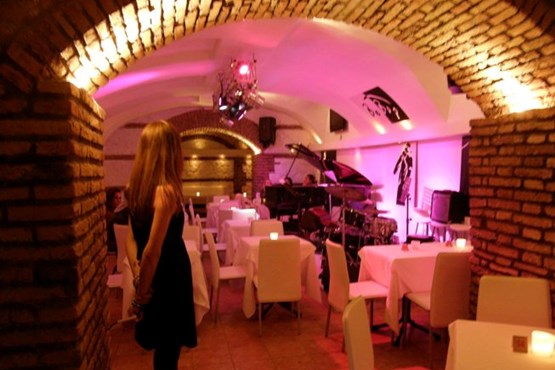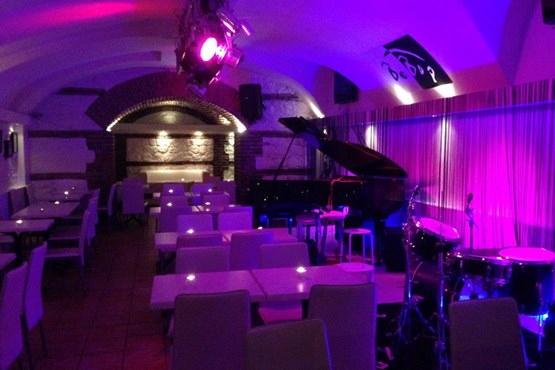 Charro Cafe
Do you want to experience the scent of the Roman atmosphere? Well, the Mexican Charro Café is the perfect place to be. Charro Café offers a variety of beers and mixed liquors with a twist of Mexican taste. The café features music styles pop and house turned. Aside from the disco area, the café also has a restaurant where you can take a bite of some of the Roman cuisines.
Address
Via di Monte Testaccio 73
Rome, Italy
Opening hours
Restaurant Monday/Saturday from 20:30 to 23:30
Monday Disco/Saturday from 23:30 to 03:30
Admission
Full rate of € 5.00 including drink
Ciak Dance
For people who want to go wild on a night in Rome, they can go visit Ciak Dance. You may enjoy different music genre and styles which range from hip hop to house and disco to electro sweet.
You may also feel extra special when in Ciak Dance with its wall decorations from famous iconic films like the Superman. If you want to go to Ciak Dance on a summer, you may have to go to Ciak Estate. The location is closed on summer but the large area of disco is still left open for the tourists.
Address
U.S. Saba 11a
Rome, Italy
During summer Ciak Dance can be found at Ciak Estate Vd Artigianato 34
Opening hours
Tuesday/Sunday from 23.30 to 04.00
Admission
Full price- € 18.00
Concessions on Thursday – € 8.00 including a free drink
0,75 – Zerosettantacinque
0,75 – Zerosettantacinque offers almost every service a restaurant and a night club can provide. If you are getting almost exhausted while touring around Rome, you can drop by for a delicious quick lunch at 0,75. You may also enjoy a buffet style dining during its "Happy Hour" where you can find a wide selection of the finest and most delicious delicacies and wines in Italy.
Couples who are looking for a romantic dinner date may also find this wine bar a good place. You may also grab a mug of beer or perhaps a glass of wine at the pub while enjoying the night with your friends and acquaintances. To keep you entertained, the pub added some music and sports programs on TV.
Address
via dei Cerchi 65
00186 Rome, Italy
Opening hours
Opens daily from 11:00 to 17:00, and then from 18:00 to 01:30
Admission
Free
Anime
Anime is a trendy disco bar that is fully furnished with mezzanine and sofas. The club plays R&B music as well as dance and soul. You can enjoy cocktail and sushi snack as well.
Address
Via di Santa Maria dell'Anima 57
Rome, Italy
Opening hours
Open daily from 18:00 to 4:00
Admission
Free
Ice Club
Want to try something new in Rome at night? Why not go to Ice Club? This one of a kind night club in Rome is known for its novelty value. Ice Club is a frosty place that is literally made from ice- from its seats, chairs and tables to its glass and sculpture. And just like any other bars, they also serve their wine with ice cubes.
Ice Club is perfect for a quick refreshing drink. With a -5 degrees Centigrade temperature, most guests do not stay long inside the bar. In fact, the longest time recorded was that of a Russian who was able to stay inside for four long hours. With your €15 you can already get free vodka cocktail, wear your mittens and thermal cloak and enter the club premise. This unusual cocktail bar with relaxing music played is located between the Imperial Forum and the Colosseum.
Address
Via Madonna dei monti, 18/19
00184 Rome, Italy
Opening hours
Opens daily from 17:00
Admission
€15- with 1 free drink in ice glass, 1 thermal cape, unlimited time
Ex Magazzini
Ex Magazzini is popularly known as one of the finest disco clubs in Rome. The club features music genre that ranges from hip hop to electronic rotated. The club offers not merely drinking and dancing but also live music and theater performances. The club also holds film festivals.
Address
Via dei Magazzini Generali 8
Rome, Italy
Opening
Ex Magazinni is open on Friday and Saturday from 19:00 to 4:30
Admission
Full fee is € 7.00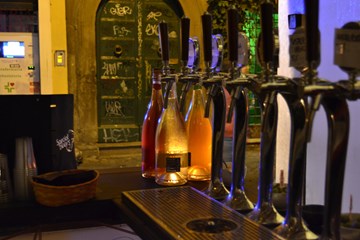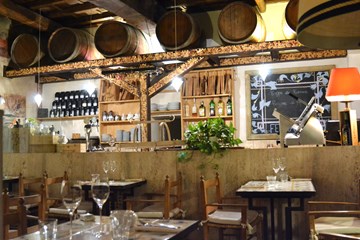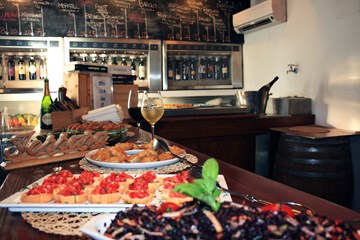 Enoteca Ferarra
This wine bar offers not merely the finest wines but also the most mouthwatering signature dishes in Italy. If you are looking for a place to eat a delicious meal while enjoying your night out, you may drop by Enoteca Ferarra and get mesmerized with the offered Roman and local delicacies in the region.
Whether you feel like going out for a glass of wine, for a sophisticated dinner with a pre- or post-dinner wine drink or perhaps just for a wholesome full-on restaurant experience, going to Enoteca Ferarra can be the best option you can ever choose.
Address
Via del Moro, 1A
Rome, Italy
Opening hours
Opens daily from 18:00 to 2:00
Admission
Free
Vista Club Rome
Spending a summer vacation in Rome can be much more enjoyable and memorable if you pay an evening visit to one of Rome's best night clubs. The Vista Club Rome is one of the summer night destinations in Italy's capital at night. You may enjoy eating with a buffet or an a la carte style dinner at Maximo Restaurant located just inside the club venue. You may as well enjoy dancing your night out at the largest open air disco venue in the city.
Address
Via di San Gregorio 100
Rome, Italy
You might also like