Gladiator School
If you're traveling to Rome with kids, you might get the impression that there's little in the city for them. With all the museums and ancient buildings, a first-time visitor might find the prospect of coming to the Eternal City with children a little daunting. However, nothing could be further from the truth – there are plenty of kid-friendly activities in the Italian capital, allowing them to give reins to their imagination and love of adventure. One of our favorite spots, while related to history, offers the kind of activity everyone in the family can enjoy: Gladiator School Rome. This fantastic place allows everyone to experience gladiator life, and it's undoubtedly one of the most fun things to do in Rome for kids and their parents.
Did you always want to know what it was like to be gladiator? Growing up, we all heard the stories of gladiators' courage, strength and incredible fighting skills. Back in the day, these fearsome warriors reenacted battles of Imperial Rome, fought each other to death, and sometimes even wrestled wild animals like lions and tigers. The tales have persisted throughout the millennia, and so has the world's fascination with the days of gladiator fights in the Colosseum. Now, you can experience it by yourself – of course, in a vastly less brutal way.
Based on the popular notion of historic reenactments, the Gladiator School offers a glimpse into what life was like backstage at the Colosseum in the heyday of Ancient Rome. And what's even more amazing: you'll learn what gladiator was like while you're very near the place where everything actually happened!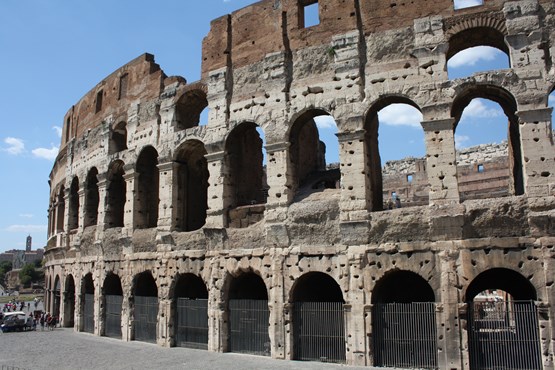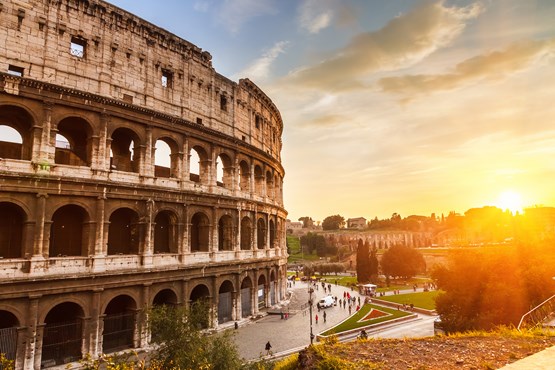 What's the Gladiator School of Rome?
As its name suggests, the Gladiator School Rome is a place to learn about the ancient traditions of Roman gladiators. Here, you'll start your visit with a tour of the gladiator training museum, where "Emperor Marcus Aurelius" will teach you facts about Roman gladiators like how they lived and even what they ate. And then, the magic starts: for two hours, you will receive training from modern-day gladiators who will show you how to fight like you were risking your life in the Colosseum during the Games.
Here are some quick facts about the fun Gladiator for a Day experience:
The full outfit will be at your disposal: a traditional tunic, belt, leather gloves and a training sword (rudis)
You'll learn sword fighting 
Teachers never break character, and will always provide a super fun and realistic experience. They'll even be bewildered if they see you with a phone or camera!
At the end of the two-hour training, all participants get a certificate
If you want, you can take part in the gladiator tournament and participate for a prize!
How the School of Gladiators Was Born
Back in the 1990s, a group of Roman friends who loved history had a crazy idea: what if they reenacted the customs of Ancient Rome, specifically gladiator fights? The leader of the group, Sergio Iacomoni (Nero during camp hours!) worked at the Bank of Italy but dreamed of a life on the stage, honoring the ancient gladiator arena. 
At the time, historic reenactments weren't very popular in Italy, so they weren't sure there'd be an audience for their project. The idea was to make Rome's proud history come alive for locals and visitors, showcasing and engaging in thrilling gladiator fights. For their first experiment, the group of friends headed to the Colosseum on a Sunday morning and did what gladiators do: perform. They dressed up in their tunics and sandals and showed visitors how things were done – to thundering applause! And so they dared to take one step further and build their own school of gladiators, a project that's been going strong for over 20 years now.
Simply going to landmarks can make visitors feel very detached from what actually transpired in each place; this is especially true for children. The Gruppo Storico Romano (Roman Historic Group) wanted to provide a brand-new way to see those far away days. History buffs from Rome and beyond, plus all kinds of tourists visiting the Eternal City, will find a fun and different day out in this school. 
The Gladiator School offers visitors the chance to experience the everyday life of a gladiator. While perhaps the most popular experience is Gladiator for a Day, they also offer longer courses for residents of Rome. The classes are structured like those of a real school, with a pensum including theoretical and practical lessons. Those who finish the full course can then opt to become permanent members of the School of Gladiators and carry on the ancient tradition for the next generation.
Anyone over 8years old can begin training!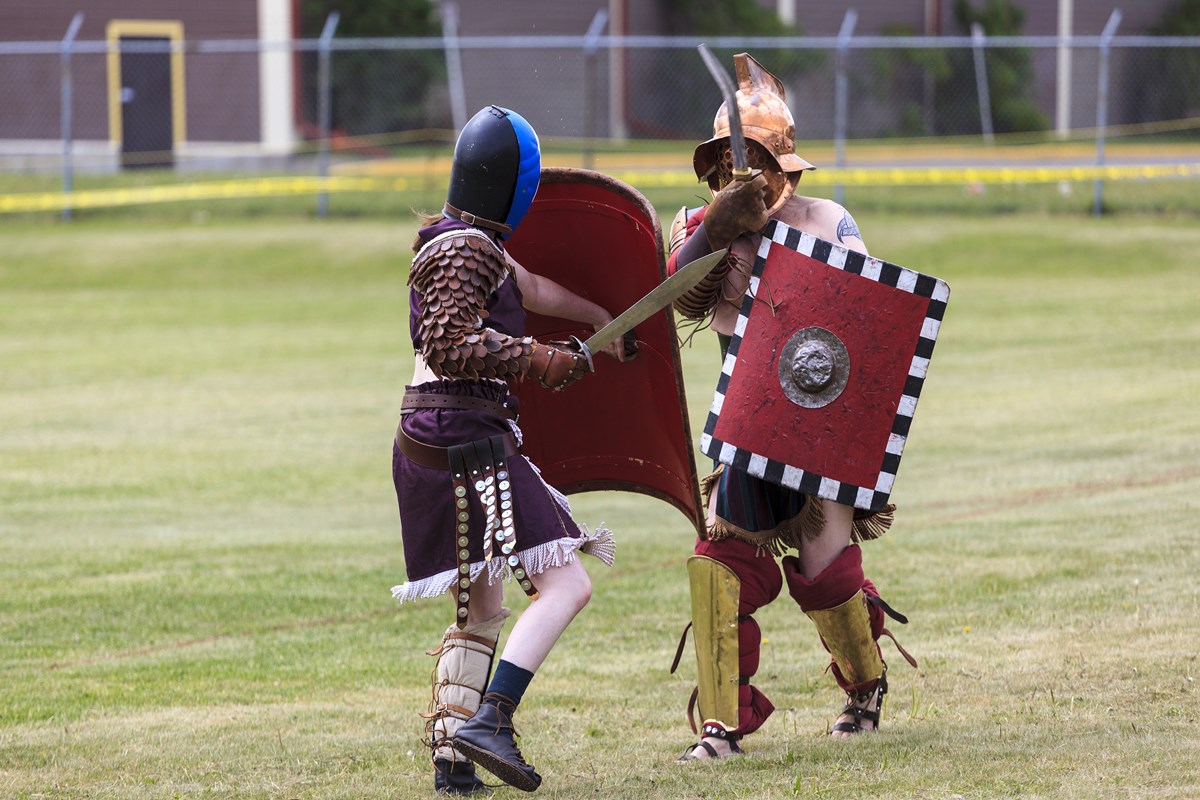 A Bit About Gladiators
If you've quoted Russell Crowe's Maximus Decimus Meridius a few times, you might be a little familiar with how things were for these famous Roman fighters. What you might not know is that many gladiators were actually prisoners who chose to earn their freedom fighting instead of doing jail time. Some were even free men who surrendered their Roman citizenship to pursue an adventurous life in the amphitheaters, where the lanista (owner of a training school) would do as he pleased with them.
The tradition of gladiators is believed to have emerged from Etruscans, before Romans conquered the region of Lazio. Originally, they were created as funeral rites (munera) to honor the gods of the dead. Centuries later, the practice was assimilated by Romans, performing games where the Piazza della Bocca della Verità stands today. These games began as a commemoration of celebrity deaths and became so popular with the crowds that they turned into the epic spectacle we still hear about today. 
Emperors would use gladiator matches to entertain the mob and distract them from issues or war in the empire. The fighters would reenact great battles of Rome or famous plays for the entertainment of the people. While the grandest spectacles happened in the city of Rome, there were amphitheaters for gladiator fights (and schools) all over the empire.
Gladiator fights were a part of everyday life for Romans in imperial times, but there was a major decline over the course of the centuries. As the empire collapsed and Romans accepted and converted to Christianity, gladiator fighting was deemed inhumane, so the practice died down.
Still, millennia later, the fascination with gladiators persists for many all over the world. Writers and movie makers have continued the public's fascination with these great warriors and entertainers of a time long gone by.
Down the Appian Way
Via Appia Antica, where the Gladiator School Rome is located, is perhaps the most famous road of ancient times. Back in the imperial days, it was said that "all paths lead to Rome", a figure of speech that spoke of both the city's immense power and how well-connected it was to the western world through a series of carefully built roads. And there was no path more iconic than the Appian Way.
One of the earliest Roman roads, created during the days of the Republic, it connected the Eternal City to Brindisi, in southeast Italy. As such, it served as a base for many other roads throughout the Italic peninsula and the rest of the Mediterranean world. Because of its how essential it was to war and commerce, the Roman poet Statius dubbed Via Appia the "regina viarum", or queen of all roads.
As the most important entrance to Rome, it served an essential purpose in communicating the city with what would later become its empire. And now it hosts the most fun and impressive gladiatorial reenactments!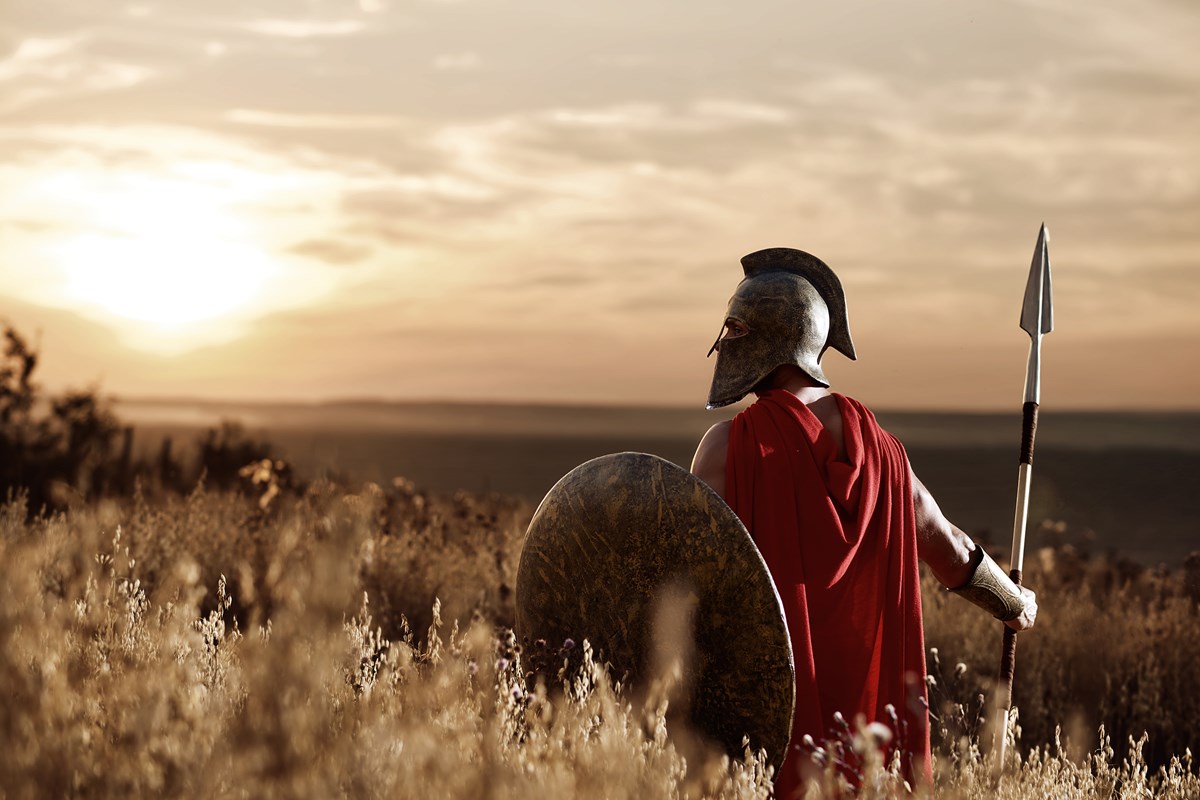 How to Get to the Gladiator School Rome?
The quickest way to get to the Gladiator School is by starting your trip at Roma Termini. From there, you have several options to reach your destination:
Take Rome metro Line A (orange) in the direction of Anagnina and get down at the San Giovanni station. There, walk towards the Magna Grecia/San Giovanni bus stop and take line 218 in Ardeatina/Scuola Padre Formato direction. Get down at Appia Antica/Travicella and walk to the school.
Take metro Line B (blue) in the Laurentina direction and get down at Colosseo. Then walk towards the 118 bus stop in the direction of Appia/villa Dei Quintili. Get down at Appia Antica/Travicella and then walk to the school.
Walk towards the 714 stop at Termini (B) and take the bus in the Nervi/Palazzo Sport direction. Get down at Columbo (Marco Polo) stop and then walk to the school.
Walk towards De Nicola/Termini stop and take the 75 bus in the Poerio/Marino direction. Get down at Celio Vibenna stop and then take the 118 bus towards Appia/Villa Dei Quintili. Get down at Appia Antica/Travicella and walk towards your destination.
Remember to keep Google Maps turned on in your phone for the duration of the trip for easier understanding of local roads.
Essential Gladiator School Info
Address. Via Appia Antica, 18, 00179 Roma RM, Italy.
Schedule. Every day between 9:00 am and 7:00 pm. Schedules may vary depending on the season.
COVID-19 measures. Rome is one of the most touristic cities in the world, and as such, its venues and landmarks are deeply committed to keeping visitors safe during the pandemic. A few measures in this venue include:

Visitors are required to wear face masks in all public areas
All equipment and gear are sanitized between uses
Gladiator School Tickets
There are different-tier ticket prices depending on whether you come alone or in a group, plus on what activities you wish to engage in, as there's also an option to just see a gladiator show. 
We can recommend two fantastic Gladiator School tours, depending on the kind of experience they want to engage in.
Tickets for Gladiator School Museum: Guided Visit.
Those who want to get a "crash course" on gladiator life will have lots of fun with this tour. A great activity for children and their parents, tickets include the basic experience of one hour in the premises.
Visitors get a guided tour of the Museum of the Roman Legionary, where they'll see historically accurate representations of ancient weapons and armor, their clothes, and information about legionaries, gladiators and the Praetorian Guards. The museum has a hands-on approach to learning, and visitors can operate a ram, fire a Roman catapult (onager) and much more.
After the visit, visitors receive gladiator combat training and a ultimately certificate of their time at the school. 
Roman Gladiator School: Learn How to Become a Gladiator
Visitors who want to get the most out of the gladiator experience and enjoy everything the school has to offer will find a better fit with this tour. This is a longer experience, and the training alone is approximately 2 hours, so training children will learn more. It's also a more customizable experience, with a larger choice of schedules for lessons.
Learn gladiator training fighting techniques straight from the Historic Group of Rome. Tickets include the use of traditional clothes and weapons, and a more personalized approach to lessons. It's a great option for larger families with several children!
FAQ
When does the Gladiator School open?
It's open every day from 9:00 am to 7:00 pm. Be sure to check the website before visiting as there might be opening time variations depending on the season.
Should I book tickets for the Gladiator School in advance?
The Gladiator School of Rome is a fairly popular attraction for visitors and tickets will often run out quickly. We highly recommend booking a few days in advance as, depending on what time of the year it is, you might not find same-day tickets.
How much are Gladiator School Rome tickets?
The base price is €55 for an adult and €40 for a child between 3 and 17 years of age, while infants can come free of charge. They also have packages for groups.
What do Gladiator School tickets include?
Tickets include a guided visit to the Gladiator Museum in the premises and gladiatorial training for children and grownups. During training, attendants will experience the gladiator experience, including having a "master" and getting dressed up in the customary tunic, leather belt, gloves and sandals and a training sword.
What attractions are near the Gladiator School Rome?
The Gladiator School is on the iconic Appian Way or Via Appia, the traditional entrance road to Rome. Some nearby attractions include the Appia Antica Regional Park, the Tomb of Priscilla, the Catacomb of Callixtus and the Circus of Maxentius.
You might also like