Time Elevator
Everybody has dreamed of going back in time, at least one time in their lives! This is a child wish that usually sticks with us when we are grownups. From the Renaissance and the Roman Empire and then finally back to the present, Rome is one of the best if you want to experience the best of the past.  And Time Elevator is an amazing attraction that gives us the feeling of going all the way back with the help of technology.
Time Elevator is all about simulation. A 5D immersive film is played across the screens and the platform you are on is movable: of course, it simulates an elevator falling and going through different time sets.
What's Time Elevator about?
Rome's history dates back to almost 3000 years ago. It has been said that history is all you will be visiting. And it makes sense: visiting the city is like going through a time portal itself, and getting into this platform is a more fun way of experiencing it.
The objective of this attraction is to give you a glance of cultural, religious, historic and geographic events of the Eternal City.  Ironically enough, they use a futuristic method to show these panoramic views to people. It's a really educational and fun ride for the whole family: in our opinion, it's an excellent way to also give kids a more dynamic perspective of the historic ruins and sightseeing spots they see during strolls and visits.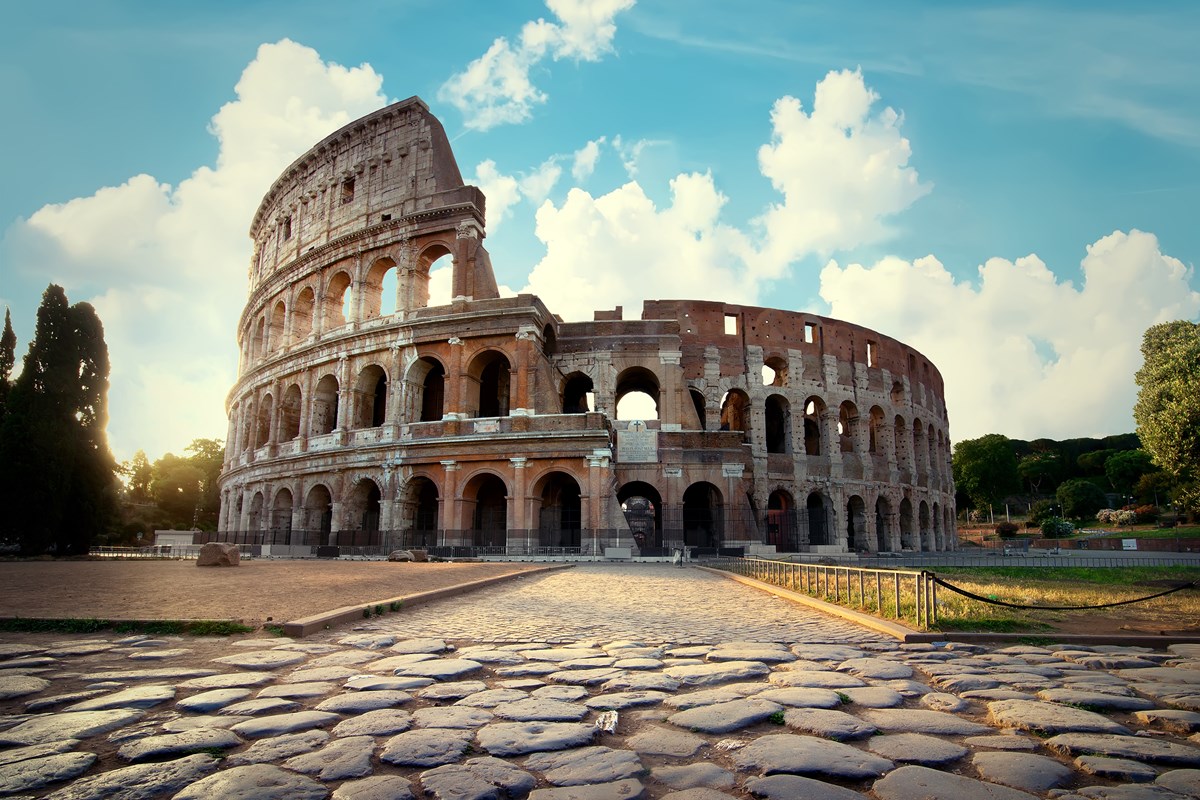 How does this time travelling experience work?  
Time Elevator is a platform in which you hop on. It has the ability of moving, simulating rain, snow and other kind of events: it's a simulation ride. It can be really magical for people of all ages!
The total duration of the History of Rome is about 45 minutes. Trust us: it's enough time to comprehend everything and to enjoy it at the fullest. And it's actually quite a good duration for children that might become a bit too anxious with the ride (although this doesn't happen very often.)
Other time travelling experiences in Time Elevator
Escape from Bane Manor. It's a thrilling 5D experience about a haunted house…and you are in it! Only the bravest go into this 15 minute adventure, featuring demons, ghosts and other scary sights. This trip is available in Italian, English, German and French.
An Ode to Life. The beginning of the beginning: from the origin of life, to the big bang, to running with the cavemen…This is an extremely fun 15 minutes experience. Note that it is available in certain languages only (Italian, English, German and French)
Things you may want to know
There is an hourly performance every day. The first show starts at 11:00 and the last one starts at 19:30.
The Time Elevator is offered in English, Spanish, Italian, Russian, French and German.
The staff will give you individual helmets to listen to the tracks in your language while you are in the platform.
The price of the ticket is €12 for adults and €9 for children.
Travelling with children? They will surely love the Time Elevator.
You might also like