Tours
POPULAR EXCURSIONS
Rome Tourist Card
Rome Tourist Card
Snap up the Rome Tourist Card and you'll get everything you need to explore Rome's top highlights including Colosseum, Palatine Hill, Roman Forum and Hop on/off bus. You can even choose the order you see things in.
Colosseum, Roman Forum & Palatine Hill: Priority Entrance
Colosseum, Roman Forum & Palatine Hill: Priority Entrance
Skip the long lines at the Colosseum with this priority-entrance ticket. This ticket will let you bypass the crowds. And after exploring the Colosseum you can head to the area of the Roman Forum and the Palatine Hill.
Vatican Museums & Sistine Chapel: Skip The Line
Vatican Museums & Sistine Chapel: Skip The Line
This ticket will make you save stress and time by allowing you to get priority entrance and skip the line. Visit the the countless masterpieces by Michelangelo, Raphael, Caravaggio, Tiziano and the Sistine chapel.
Borghese Gallery: Fast Track
Borghese Gallery: Fast Track
Galleria Borghese is located in the villa of the park Villa Borghese. Admire the architecture and furnishings of this beautiful villa. It is a museum full of art from the Renaissance. The collection includes several sculptures and paintings. Because of limited capacity get tickets for this museum weeks in advance.
St. Peter's Basilica: Dome Climb with Guide
St. Peter's Basilica: Dome Climb with Guide
Get the most out of your visit to St. Peters with a guided tour to climb the basilica's dome designed by Michelangelo and admire one of the stunning view. After the tour, you can explore the the basilica at your own pace.
More excursions & tours
Camping Sites near the Beach
For some people going to a holiday vacation would not be complete without a visit to the beach. Likewise, a trip to Rome can be more adventurous and extra ordinary if you spend your holiday in the Eternal City camping by the beach.
The coastline of Italy offers a perfect stretch of great spots to pitch a camping tent. Beachside campers may enjoy not merely a sense of history, culture and tradition in Italy's capital city but also a fresh and healthy way of spending a holiday trip.
Reconnect with Mother Nature while savoring antiquity by going into a camping break at any of the top camping sites near Rome.
California Camping Village
California Camping Village is a newly established coastal holiday resort in Montalto di Castro, Lazio. It is set in the green Italian Maremma beachfront, not too far from the historic center of Rome. It features an ancient pine forest and pristine beach. It has a private beach resort and its own outdoor swimming pools. It also has a pool for toddlers between 1 to 3 years old, tropical leisure pool, water slides, beach showers and sunbathing area.
The resort offers 2 mobile homes, 46 bungalows or chalets and a total of 92 studio camps. There are also canoes, rowing-boats and pedal boats available for rent in the camping ground. Water sports lovers may enjoy aquatic recreations and sports activities such as wind surfing, fishing, sailing, trailer slope and snorkeling.
Campers may also enjoy at the resort's sports and games facilities like jeu de boules alley, table tennis, multi-sports field, tennis court, archery and beach volleyball. The resort also has groceries, bar, restaurant, pizzeria, canteen, supermarket and communal barbecue area.
Address:
Località le Casalette
01014 Montalto di Castro, Italy
Camping Village Tuscia Tirrenica
Located at approximately 8 kilometers away from the heart of Tarquinia, Camping Village Tuscia Tirrenica is yet another great destination for beach campers who are planning to enjoy both the beauty of nature and the historical glamour of Rome.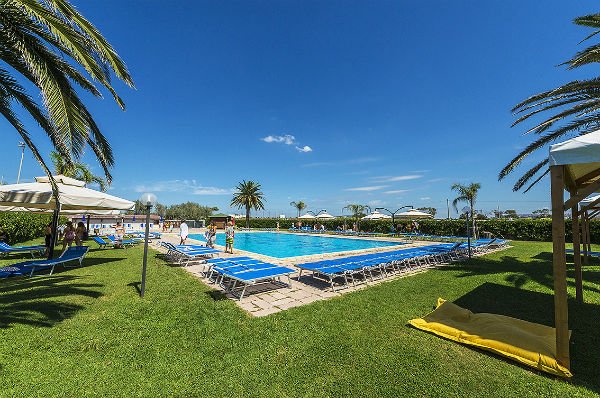 The camp site offers live entertainment shows and excursion programs. Camping Village Tuscia Tirrenica features a tennis court, an outdoor swimming pool, a toddlers' pool, a solarium and a restaurant.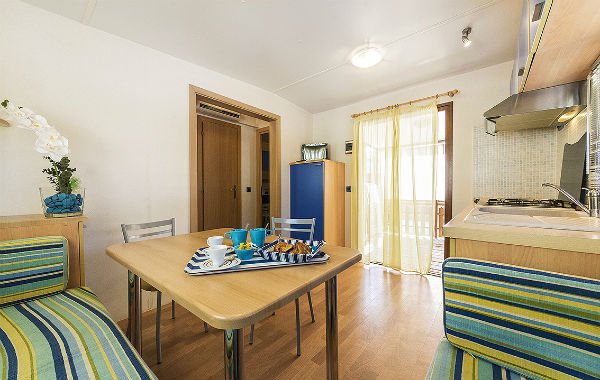 The camp site has a total of 41 rooms. The bungalows have their own patio. Each is equipped with an air conditioning unit, a kitchenette, a dining table and a flat-screen television set.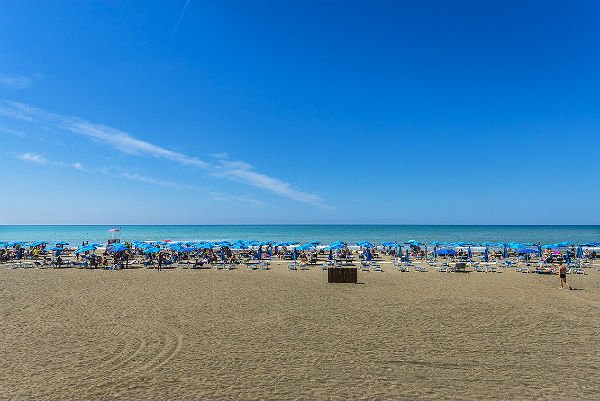 Address:
Viale delle Nereidi
01016 Tarquinia, Italy
Camping Traiano
Camping Traiano is located in the Tyrrhenian coastline just around 5 to 6 kilometers away from the anchorage of Civitavecchia, where you can see the ferryboats departing for France and Tunisia.
Campers may enjoy a relaxing camping holiday while relishing the rocky beach located just in front of the site. For those who want a sandy beach, they may visit at the popular resort nearby, the Sant' Agostino, which is situated around 1.5 kilometers away.
The camp site can easily be reached by car and they offer free parking for those arriving in the property with a vehicle.
Address:
Strada S.Agostino – Loc. La Frasca
00053 Civitavecchia, Italy
Roma Camping Internazionale di Castelfusano
Roma Camping Internazionale di Castelfusano is located just in front of the free-admission public beach area. The camp is bordered by the typical Mediterranean foliage and is just 50 meters from the coast line. Ostia is merely 3 kilometers away while Rome is situated 25 kilometers from the campsite.
The camp site has outdoor swimming pool with parasols and sun loungers. It offers classical accommodation and conventional BBQ facilities. The bungalows are equipped with a television set. Each of the bungalows has its own private bathroom with shower and also its own patio with a relaxing view of the garden.
Address:
Via Litoranea 132
00122 Castel Fusano, Italy
Parco Della Gallinara
Parco Della Gallinara features a breathtaking view of the coastline of Lazio region. It's located 30 miles away from Rome and it's set in a 370 acres land. Parco Della Gallinara offers state of the art cottages designed with a contemporary motif. Each of the cottages has its own kitchenette and balcony.
Rome can be reach by just an hour drive from Parco Della Gallinara. Campers may also enjoy visiting two of the famous golf sites in Lazio, Eucalyptus Golf Club and Nettuno Golf Club, which are both just 15 minutes drive away from Parco Della Gallinara.
Sports enthusiasts may enjoy the campsite's sporting and entertainment facilities such as the Bowling Green, floodlit tennis court, volleyball, basketball court and 2 soccer pitches.
Address:
Via Ardeatina Km 29
00042 Lido dei Pini, Italy
You might also like