St. Peter's Square
Vatican City's gigantic square, the St. Peter's Square was built by Gian Lorenzo Bernini between 1656 and 1667 and is located on the St. Peter's Basilica. This is the square where the giant St. Peter and Egyptian Obelisk can be found.
The St. Peter's Square and St. Peter's Basilica was a portion of the former Circus of Nero stadium. The former stadium stands about 560 meters and has a width of 80 meters.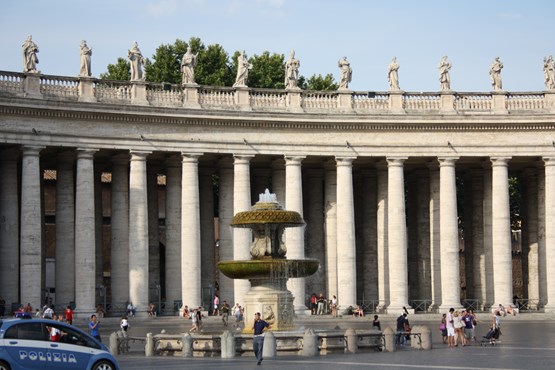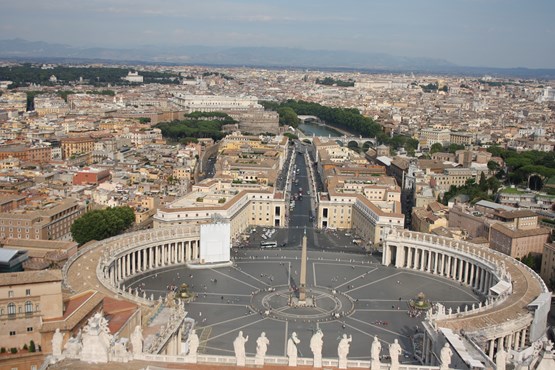 One of the magnificent features that produced the equilibrium of the St. Peter's Square is the obelisk and twin fountains. In 1586, Pope Sixtus V gave order to move the Egyptian Obelisk to the right side of the St. Peter's Square, above the pontifical colonnade called Apostolic Palace. On both sides of the marble stone obelisk are the two identical fountains. The first one was designed by Maderno in 1612 and the twin fountain was installed by Bernini in 1675. The twin fountain is spraying water from Lake Bracciano and it reaches a height of about 14 meters into the air. This is the exact place of the St. Peter's square where you can witness the Pope in Rome gives his annual Easter blessing, pronounces canonization and prays Angelus at 12 pm on Sundays from the window of his office with all attendees on the ground.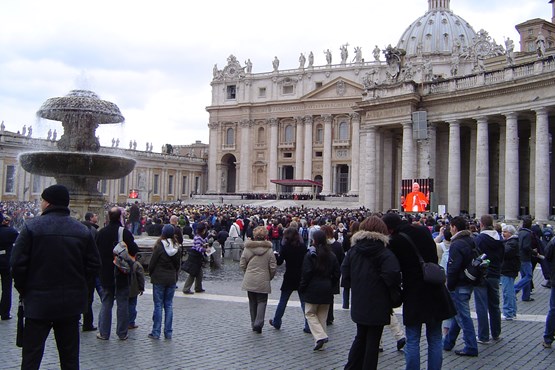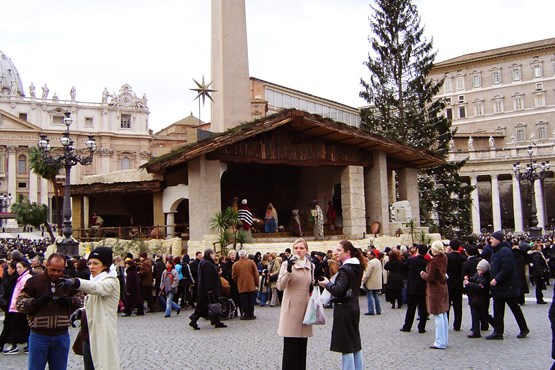 Additionally, St. Peter's Square is encircled on both sides by 284 Doric columns and 88 pilasters, the semi-circular colonnades, which embody the overextended arms of the mother church embracing the world, according to Bernini.
Moreover, during Christmas season, the St. Peter's Square like the rest of Rome, is magnificently decorated with a huge nativity scene and an enormous Christmas tree.
Width of 240 meters
Length of 340 meters
Surrounded with 284 Doric columns
160 Statues of saints on the colonnade
Obelisk weighs 340 tons and height is 40 meters.
You might also like