The Fountain of the Four Rivers
The Fountain of the Four Rivers is an elaborated work of art is designed by Bernini, one of the most famous artists of his time. Created between 1648 and 1651, it is the largest and perhaps the famous artwork that Bernini ever built. This unique fountain can be found at Piazza Navona.
In the fountain there are four different figures of gods, each representing different rivers from different continents.
The river god with an oar, the Ganges in Asia
The river god with a coat of arms in his hand, the Danube in Europe
The river god with a stack of coins, the Rio de la Plata in South America
The river god with a cloth over his head, the Nile in Africa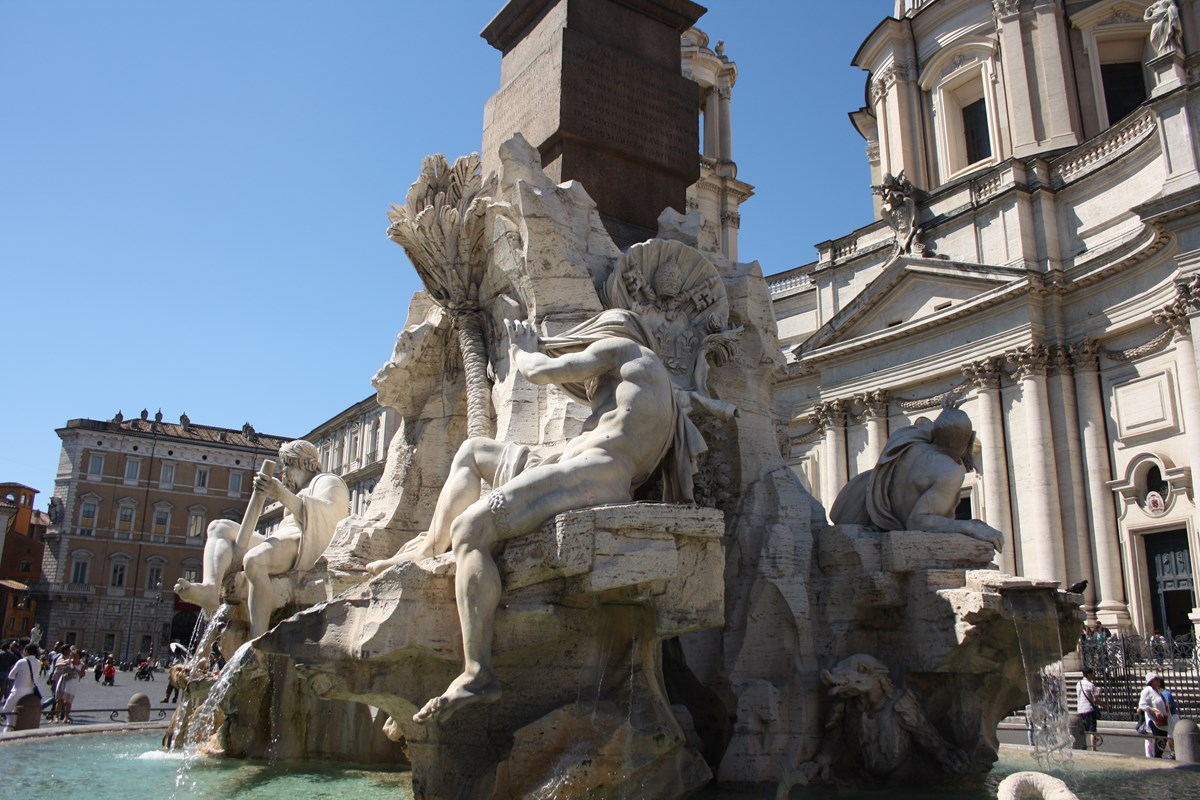 The river gods also refers to the rivers of paradise. Actually, the whole fountain is full of metaphors. The dove symbolizes the Holy Spirit of the Catholic Church; the oar shows how the River Ganges is navigable; the Papal coat of arms is for the Danube being the closest river to Rome; the loose cloth represents the mystery of the Nile; the coins are for the riches America could offer to Europe.
In is also depicted how the gods are in awe of the central tower, an Egyptian obelisk. Water sprouts from all directions with no pattern as well.
Students of Bernini helped designed and built the fountain, something that is a fashion in Rome during those times.
Also Interesting
Fontana del Tritone
The Triton Fountain (Fontana del Tritone) is another one of Gian Lorenzo Bernini's creations. This was built for the Palazzo Barberini, which was owned by Pope Urban VII's family. Read more......
Trevi fountain
The Trevi Fountain is the largest and most famous fountain in Rome with a width of 22 meters and height 26 meters. It is situated at the Piazza di Trevi Read more......