Tours
POPULAR EXCURSIONS
Rome Tourist Card
Rome Tourist Card
Snap up the Rome Tourist Card and you'll get everything you need to explore Rome's top highlights including Colosseum, Palatine Hill, Roman Forum and Hop on/off bus. You can even choose the order you see things in.
Colosseum, Roman Forum & Palatine Hill: Priority Entrance
Colosseum, Roman Forum & Palatine Hill: Priority Entrance
Skip the long lines at the Colosseum with this priority-entrance ticket. This ticket will let you bypass the crowds. And after exploring the Colosseum you can head to the area of the Roman Forum and the Palatine Hill.
Vatican Museums & Sistine Chapel: Skip The Line
Vatican Museums & Sistine Chapel: Skip The Line
This ticket will make you save stress and time by allowing you to get priority entrance and skip the line. Visit the the countless masterpieces by Michelangelo, Raphael, Caravaggio, Tiziano and the Sistine chapel.
Borghese Gallery: Fast Track
Borghese Gallery: Fast Track
Galleria Borghese is located in the villa of the park Villa Borghese. Admire the architecture and furnishings of this beautiful villa. It is a museum full of art from the Renaissance. The collection includes several sculptures and paintings. Because of limited capacity get tickets for this museum weeks in advance.
St. Peter's Basilica: Dome Climb with Guide
St. Peter's Basilica: Dome Climb with Guide
Get the most out of your visit to St. Peters with a guided tour to climb the basilica's dome designed by Michelangelo and admire one of the stunning view. After the tour, you can explore the the basilica at your own pace.
More excursions & tours
Camping Sites near Rome
The region of Lazio in Italy is not just an ideal destination for travelers seeking for a historically and culturally inclined vacation but also for those who want to explore the beauty of nature and experience the feel of being a local.
Staying in a campsite near Rome can be very beneficial to the travellers. Knowing that Rome is such a tourist magnet, it is expected that room rates for most of the common accommodation options like B&B, hostels and hotels are a bit highly priced. For people who are on a budgeted trip, choosing to stay in a camp site near Rome is a good option.
Staying in a campsite will allow you to enjoy roaming around Rome and at the same time sharing quality time with friends and family. Camping is a great escape to the hassle and bustle of the city life. How lovely it is to take a relaxing dinner right under the moonlight after an enjoyable yet somewhat exhausting trip around the Eternal City.
While there are countless of wonderful sightseeing spots to visit in Rome, there is a great number of areas around the historic center to pitch a tent as well. Here you have the Top 5 of the camping locations in Rome.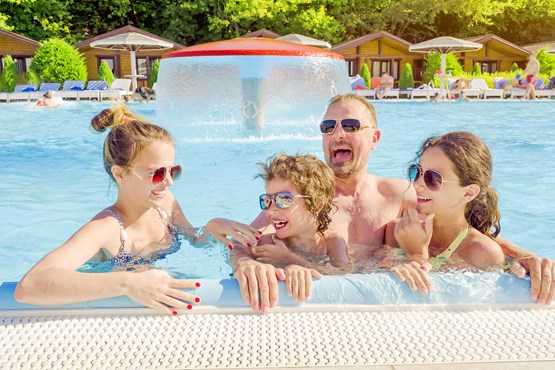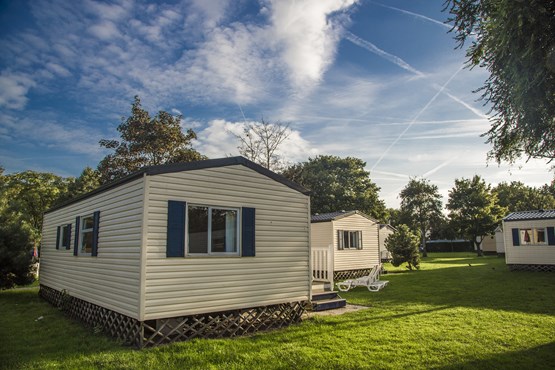 Camping Village Roma
If you are looking for a great camping ground that is located just almost a stone away from Rome, then Camping Village Roma might be the right place for you. Camping Village Roma is located around 15-minute drive from Vatican City. It is considered as the nearest camp site to the city of Rome.
Camping Village Roma has a self-catering accommodation, an info point, a well-stocked supermarket, a currency exchange point, an outdoor swimming pool and a laundry room. It offers air-conditioned bungalows and cottages.
There is also a poolside bar called Ciao Bella within the site's premises where guests can enjoy their snacks and drinks. Ciao Bella has its very own DJ and it operates right up till 2:00 in the morning. Guests can likewise enjoy eating freshly cooked pizza and other Italian cuisine in the restaurant.
There are also areas in the camp's premises that are designated for billiards, table tennis and a kids' playground. The camp site also offers free Wi-Fi in public areas. There is also a wired internet connection available with fee in the business center.
Address:
Via Aurelia 831, Aurelio
00165 Rome, Italy
Seven Hills Village
Seven Hills Village is set within Veio Regional Park in Lazio region. It is situated 2 kilometers away from La Giustiniana Train Station and 12 kilometers away from the historic centre of Rome. The name of this camp is inspired on the seven legendary hills where ancient Rome was erected.
It is the perfect place to stay for people who are looking for a nature-filled holiday vacation in the Roman countryside and a historically, culturally and religiously packed trip to Rome. Seven Hills Village exists with a primary philosophy of providing something beyond an enjoyable and memorable holiday experience, with a combination of Fun & Relaxation, Comfort & Freedom, and Culture & Sport.
It features a discotheque where guests can enjoy drinking while dancing, a pool, bungalows, mobile homes, self-catering apartments with a fully equipped kitchenette, an on-site pizzeria, a supermarket and 3 restaurants that offer simple Italian breakfast. The camp site also offer free Wi-Fi connection in public areas, a free shuttle service and free private parking.
Address:
Via Vittorio Trucchi
00189 La Giustiniana, Italy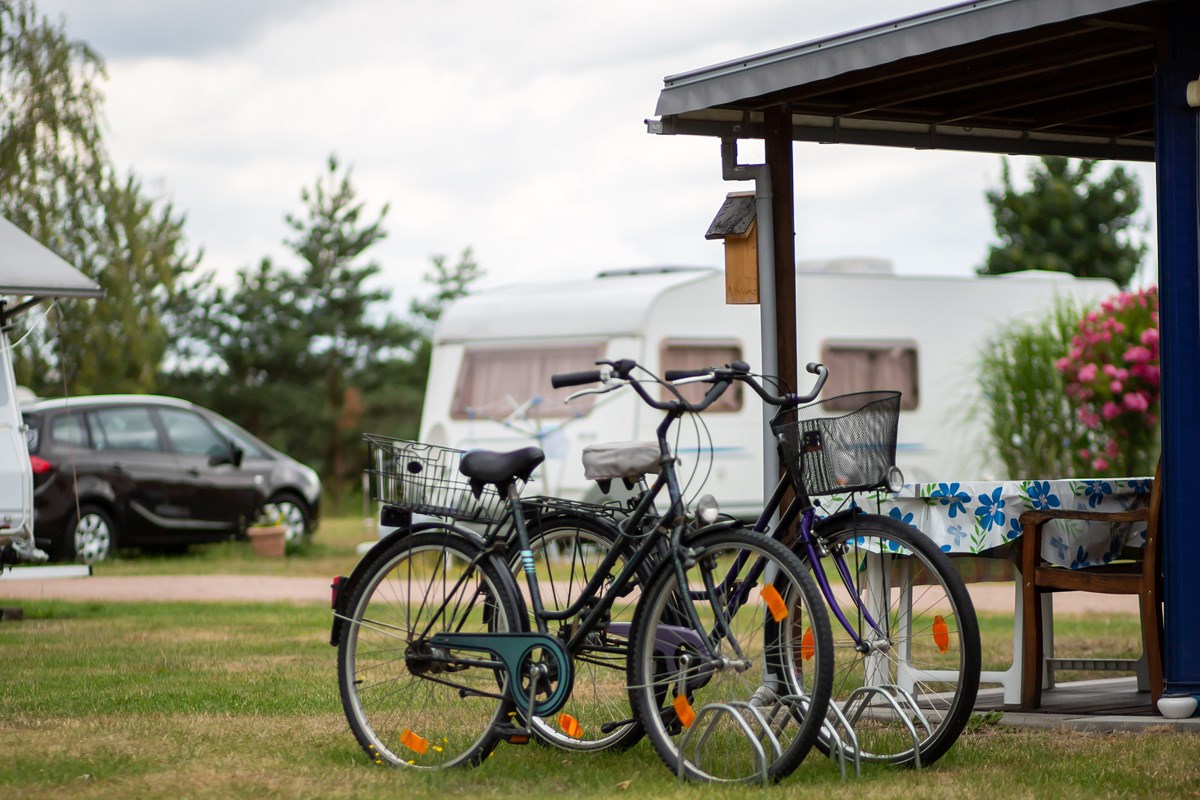 Family Park I Pini
Family Park I Pini is one of the top camp site choices for recurring tourists who are traveling to Rome to immerse themselves in the vast history and culture of ancient Rome and at the same time enjoy a splendid, relaxing and nature-filled holiday vacation.
From the camp ground guests can be able to take a panoramic view of the Tiber Valley and of the soothing greenery surrounding the camp site. Family Park I Pini offers free private parking, sports areas and swimming pools. The site also offers bungalows, self-catering chalets and a restaurant that serves authentic Roman cuisine and Italian dishes.
Address:
Viale Delle Sassete 28
00065 Fiano Romano, Italy
Camping Marina di Roma
Camping Marina di Roma is located 30 kilometers from Rome and 300 meters away from the beach area. The entire campsite is enveloped by glorious foliage, ornamented by acacia trees and shaded by sweet-smelling elms.
Camping Marina di Roma offers a total of 140 pitches for tents, caravans and campervans. It has 25 accommodation buildings, children's playground, hygiene facilities, five-a-side football field, basketball court, pizzeria restaurant, bar and washing machines.
Small pet dogs are welcome in Camping Marina di Roma. It is an ideal base for your Rome trip as it is completely accessible. It's located in a place where most of the points of interests in the Lazio region are found. Whether you are planning for a trip in the historic center of Rome or in Ostia Antica, staying in Camping Marina di Roma will give you the ease of transport.
Address:
Via San Carlo a Palidoro 360
00050 Passo Oscuro, Italy
Happy Village and Camping Roma
Happy Village and Camping Roma is among the best areas in Rome for pitching a tent and for breathing the fresh aroma of nature. It is a friendly resort equip with an outdoor swimming pool, a mini market, a pizzeria, a restaurant, a snack bar and a nice café.
It offers bungalow accommodations furnished with Italian walnut furniture, satellite TV, mini-bar and air conditioning unit. Each of the rooms is designed with a small private garden. There are also barbeque facilities, table tennis play area, golf course, grounds, playground for kids and sun deck available in the area.
Address:
Via del Prato della Corte 1915
00123 La Giustiniana, Italy
You might also like