Crypts and Catacombs Rome Tour
Explore Rome's deepest and darkest through the Crypts and Catacombs Rome Tour. Visit the underground passages where the first Christians were buried. You will be accompanied by an experienced guide who will tell you all the stories about this mysterious tour and will lead you through the underground fountains, crypts, and catacombs.
During this excursion, you will pass by chapels decorated with human bones and skulls.
The tour goes past the Church of San Clemente, a church built on top of another fourth-century church, which was also built on an ancient Roman house. During the tour, you will discover the various Christian artifacts along with a pagan temple. One of the highlights of this tour is the Domitilla Catacomb, Rome's oldest underground burial networks and the only ones that still contain bones. The Domitilla Catacomb is also the most well-preserved burial network in Rome. It is located underneath the Appian Way.
Journey through a time when Christianity was no more than a cult and Christ's followers were regarded as pagans. Discover the secrets of early Christianity by exploring the burial chambers and the catacombs.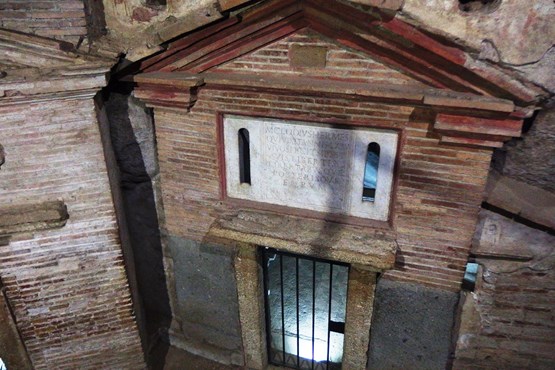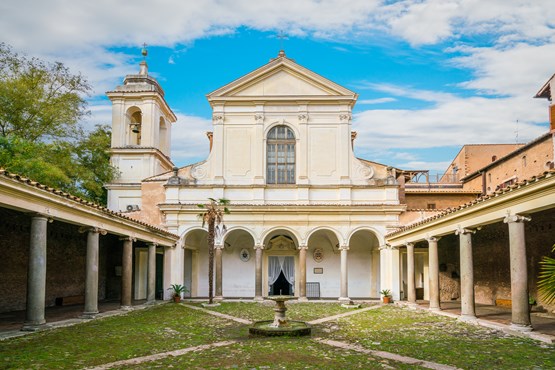 What to expect:
In this fascinating walking tour, you can be able to:
Know more about the ancient burial customs in Rome.
Learn about the secret spots where Christians would worship.
Get more information about the Capuchin monks and know how they use the bones of humans to build and ornament their sepulchers.
Know more about the history of Rome through layers of architecture by exploring the Basilica of San Clemente.
Visit the Capuchin Crypt and the Capuchin Crypt Museum where you can find the painting of St Francis in Meditation which was created by Caravaggio.
This walking tour lasts approximately three and a half hours. You will ride on a minibus which will leave at exactly 2:30 o'clock in the afternoon. Both the departure and concluding points will be at Piazza Barberini. The tour will be led by an experienced English speaking guide. The maximum size per tour group is 25 people.
Important Notes:
When booking online, you will receive a voucher via mail. Please present this voucher during the tour as this will serve as your proof of purchase.
Prices are subject to change without further notice.
The tour is not wheelchair accessible.
Photo taking is strictly forbidden inside the venue
You might also like