Appia Antica Park
The Appia Antica Park, or The Appian Way Regional Park, can be found in Via Appia Antica, a popular old Roman road that is located in the south eastern area of Rome. The title Appia Antica Park is just a shortened version of its complete name Parco Regionale dell'Appia Antica.
Sightseeing
The Appia Antica Park is located head-to-head to the wall as well as to Auerelianse S Maria delle Mole city. It is a huge park that is owned by various individuals. The area is occupied by the farmers whose main source of income is agriculture.
The area is known for its rich collection of ancient treasures, archaeological remains and ruins. You can likewise find some monuments along Via Appia and the park area. Each of the monuments pictures the rich history of Rome.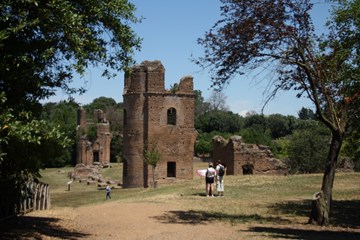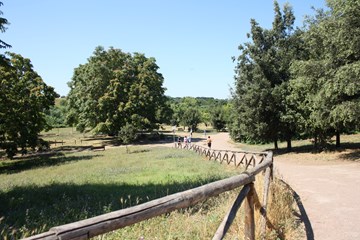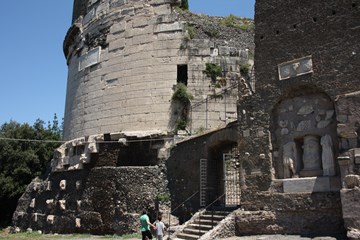 You may likewise find various ancient churches and catacombs in the area. Among the most well liked catacombs in Via Appia are Annia Regilla and Tomba Tomba. Other sightseeing spots include:
Villa dei Quintili
Caffarella Valley
Farnese
Tormacrancia
Aqauducten, Estate
Circo di Massenzio
Via Latina
Animals
Aside from the astonishing sightseeing spots, you may also enjoy the sight of different animals in the park. It is said that there are around 78 various kinds of species that are occupying the wild area. Among these animals are the usual ones you can see in the wild like the snakes, lizards, mice, rabbits, frogs, turtles, salamanders and foxes. The park also houses different kinds of fish and shellfish.
The Park
The park, which is around 3400 hectares, has been a protected area since November 10, 1988. Because the area is too huge for a day walking trip, you can choose to stroll around the park by following a trail. Those who know how to ride a bicycle, there are bicycles in the area which are available for rent. If you happen to get hungry while strolling, you need not to worry because there are many dining options in the park to choose from.
How to reach Appia Antica Park
You can be able to reach the park either through Coli Albani metro stop or through Subaigusta metro stop. You may likewise catch the Archeobus to get to the park. Archeobus departs from Termini to Via Appia Antica simultaneously every 40 minutes.

Business hours
October through March (winter season): 9:30 am to 4:00 pm
March through October (summer season): 9:30 am to 5:00 pm
You might also like