Fontana della Barcaccia
The literal translation of Barcaccia is the "Fountain of the Leaky Boat." This fountain was built as a monument to the great flood of the river Tiber in the Christmas of 1598. During that time, Rome was flooded in its entirety that the only possible way was to go about in boats. According to stories, a boat was left in the square when the flood water subsided. Hence, the inspiration for this work of art.
Fontana Della Barcaccia is located at the Piazza di Spagna, and it can be seen when you are on the Spanish Steps.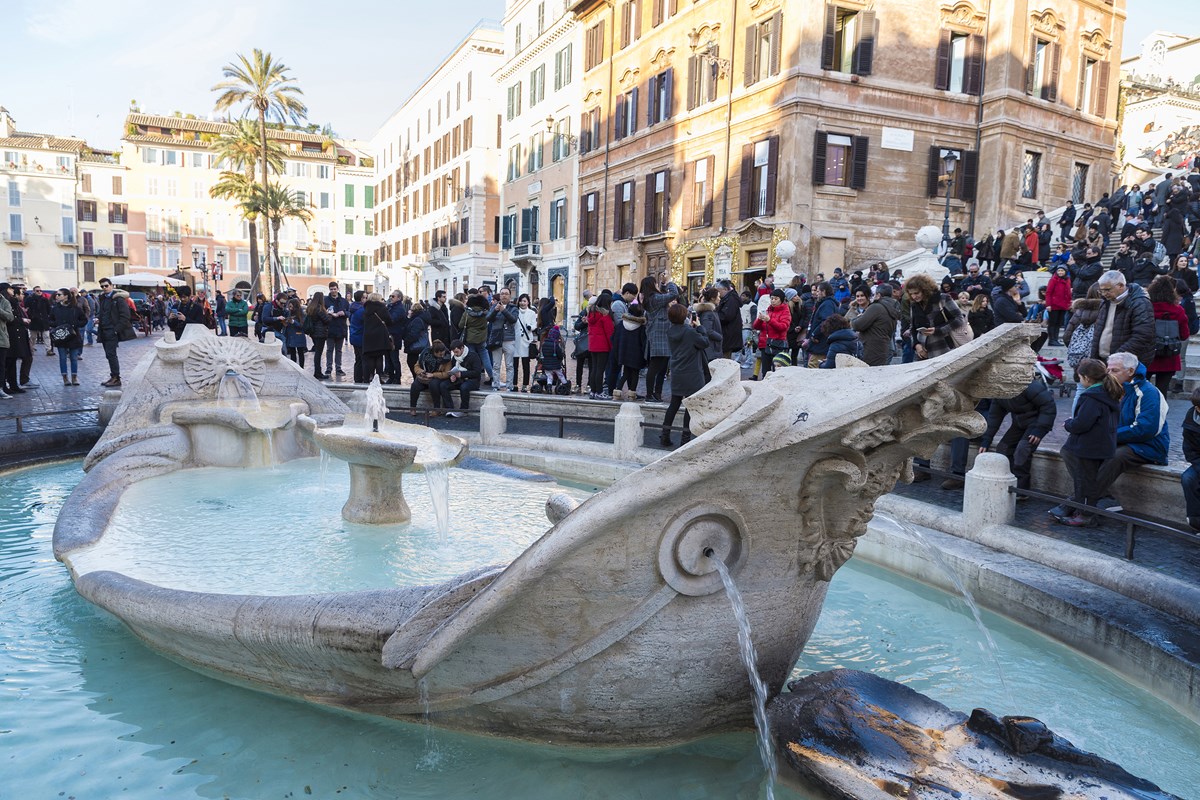 It was commissioned by Pope Urban VII and is again a work of Pietro Bernini and his son Gian Lorenzo. Later on Gian Lorenzo Bernini became more famous than his father, as he accomplished many masterpieces like squares, churches and fountains across Rome.
Symmetry can be observed with the fountain. The boat is also half sunk, below street level. Unlike most fountains in Rome, there is a low pressure on the water of the Barcaccia, therefore there is no water spectacle. This has something to do with the low pressure of the Aqua Vergine, a fresh water aqueduct where the fountain's water is derived from.
The fountain was built in the style of sumptuous Baroque with travertine as its material. Travertine is a type of limestone derived from the precipitation of calcium carbonate in hot springs. Travertine is especially abundant in Tivoli.
You might also like