Trevi District
The Trevi district consists of two parts: the upper section which is the main area of the Quirinal Hill and the lower part which is along the Tiber River.
There are several stories about how the area got its name. According to one story, its name was derived from the Latin word "trivium" which refers to the three main roads of the district. These three main roads converge at Piazza dei Crociferi. The most famous landmark of the district is the Trevi Fountain.
WHAT CAN BE FOUND IN TREVI?
Churches
Santa Maria in Trivio
Church of St. Vincenzo and Anastasio
Santi Apostoli church- the church temporarily kept the tomb of Michelangelo. Later, his corpse was transferred to Florence.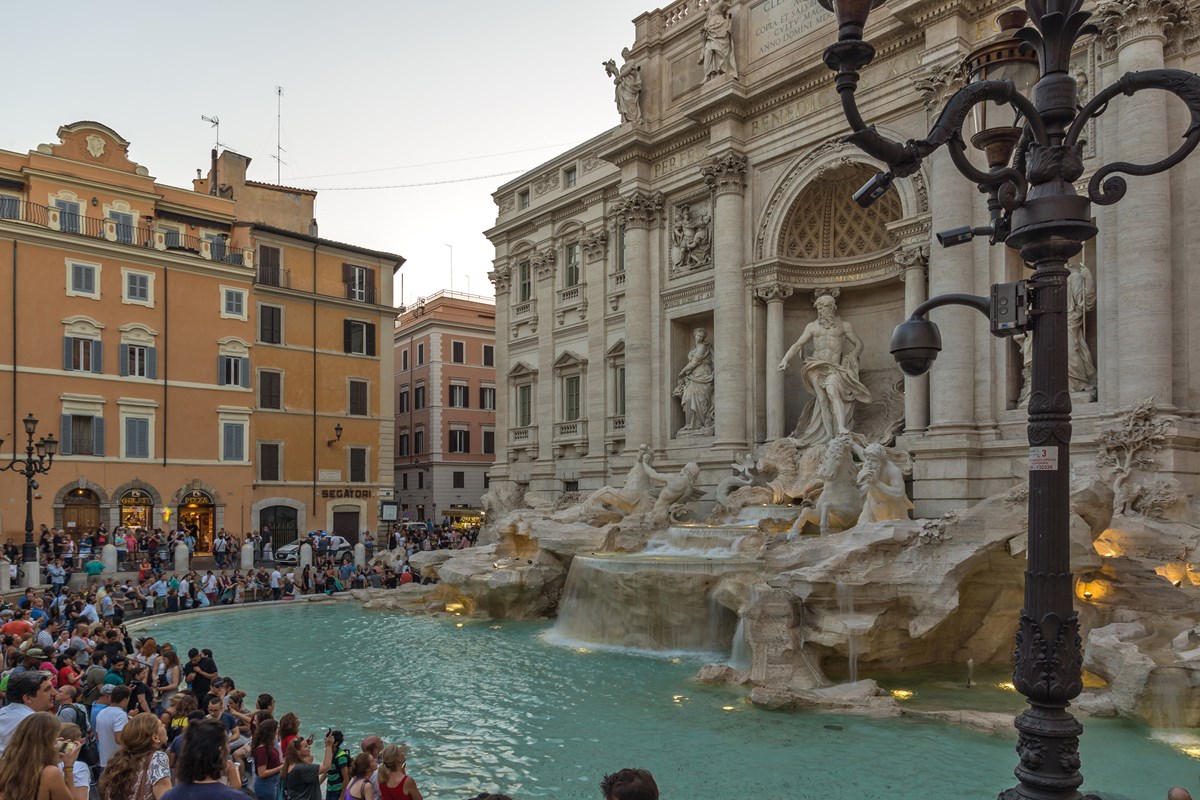 Palaces
Palazzo Odescalchi
Palazzo Colonna, where the gallery Colonna is situated
Quirinal Palace
Palazzo Barberini
Palazzo Antamoro
Squares
Piazza di Trevi
Piazza dei Crociferi
Piazza Santi Apostoli
Piazza della Pilotta
Quirinal Square
Piazza Barberini
Fountains
Trevi Fountain
Fontana del Tritone
Other sites
Galleria Sciarra, a public passage that is partially closed with a chain as an ornament.
Chapel Madonna dell'Archetto
Also Interesting
Trevi fountain
The Trevi Fountain is the largest and most famous fountain in Rome with a width of 22 meters and height 26 meters. It is situated at the Piazza di Trevi Read more......
Neighborhoods in Rome
Rome's entire neighborhood has a sum total of 18 districts. The historical centre, which is roughly just four percent of the area of the entire city. Read more......