The Pasta Museum
When you say Italy, I bet pasta is one of the words that come to your mind! This Mediterranean country is known for its elegant cuisine, and especially for its pasta-based dishes. So, it can't be too surprising that there's a Rome museum dedicated to Italy's most popular ingredient – pasta. The Museum of Pasta is something of a haven for lovers of Italian food!

You can learn all about the history of this staple food in the Pasta Museum, officially named the Museo Nazionale delle Paste Alimentari. Centuries worth of the story of pasta in the Italian peninsula are spread throughout the museum's eleven halls. You'll learn all about this versatile dish, the types of pasta, homemade preparation and production methods throughout the centuries. Within the museum's halls, you'll also find a few fascinating machines from time past, showcasing how pasta has been made throughout the ages. It's also just the place to debunk that old myth of Marco Polo bringing fresh pasta to Italy from China – it's actually been made in the Mediterranean for millennia.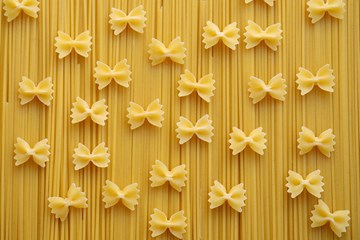 Exhibits include showing the processes of how grain is milled and made into porridge, how pasta dough is made and how it reaches its final form. You'll also find everything you need to know about optimal cooking times, and a little on the long Italian tradition of handmade pasta – a true staple of la nonna!
The exhibition also includes some works of art made of pasta; however, the biggest target is food aficionados of all types. Anyone who visits Rome as part of their journey into getting to know Italian culture from its cuisine will have a deep appreciation for this place.
This museum is owned by the Agnesi Family, who are also the founders of the Agnesi Pasta Factory which can be found in Imperia. They opened the National Museum of Pasta in 1993 as part of the Vincenzo Agnesi Foundation. Through it, they aim to educate locals and tourists further on the wonders of pasta as a cheap and easy solution towards ending world hunger.
The Pasta Museum is the only one in the world with such a theme. For all those who are food and cooking enthusiasts, this place is a must. However, we're also pretty sure people from all ages and all interest would enjoy the Pasta Museum. Besides, it's a fresh and delicious break from Rome's classical them
What you need to know about the Museum of Pasta
Address. Piazza Scanderbeg 117.
Schedule. Open every day from 9:30am to 5:30pm.
Admission fee. €10 for adults, €7 for children.
How to get there? The nearest metro station is Barberini. 
The information is in Italian but there's a good English audioguide.
You might also like