Churches in Rome
Rome is the home of the center of Roman Catholicism, the Vatican City. Although the Vatican is a separate and independent country today, Rome still remains popular for its many churches spread throughout the city. These churches date back from centuries ago and the structures are amazingly preserved over time.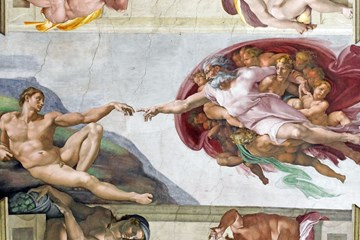 Commissioned by Pope Sixtus IV, the Sistine Chapel was built between 1473 and 1481 by Giovanni di Dolce and designed by among the most famous artists of that time, Michaelangelo and Gina Lorenzo Bernini. Where Sistine Chapel stands today, the Capella Maggiore stood before. Read more…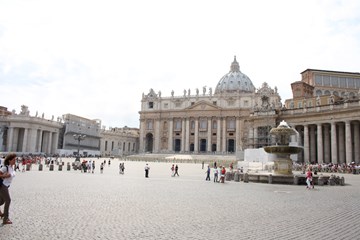 Emperor Constantine "The Great" commissioned the building of St. Peter's Basilica. Since its construction in 324, the basilica grew old and worn and several attempts have been made to restore it but it was to no avail. Finally in 1506, it was decided that the old basilica could no longer be saved, hence the construction of the new basilica (as what we know today) began. Read more…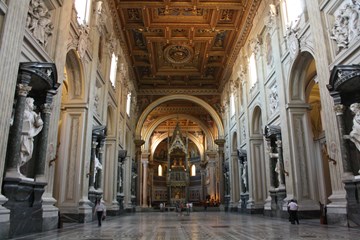 One of the oldest and most important churches in Rome is the St. John Lateran Basilica. It is also one of the seven pilgrimage churches. On its façade there's an inscription that says Christo Salvatori which means "Christ the Savior". Although located outside Vatican grounds, it is still considered as a property of the Holy See. Read more…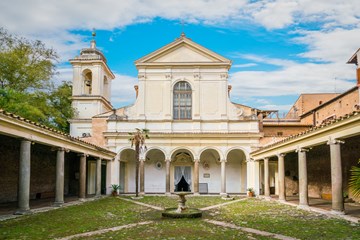 A complex of buildings makes up the Basilica San Clemente. It is a 12th century church that was dedicated to Pope Clement I. Before being a grand public basilica by the 6th century, it was originally a private home where clandestine Christian worship were held. Read more…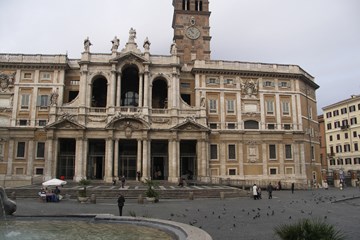 This basilica is one of the four papal churches and also among the seven pilgrimage churches of Rome. The Basilica of St Mary Major earned its title because of its grandeur not only in size but in design as well. Although outside the Vatican grounds, it is owned by the Holy See. Read more…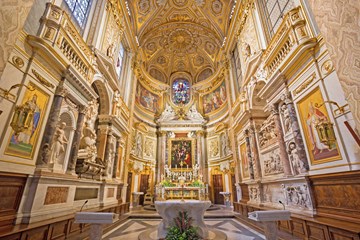 In English, this German church means Our Lady of the Soul. Founded in 1350 by the couple Johannes and Katharina Peters of Dordrecht, the church served not only as a place of worship but also as a hospital and refuge center for German pilgrims in Rome. Read more…
Also Interesting
The Sistine Chapel
Perhaps one of the most famous churches in Rome is the Sistine Chapel. The elaborately designed chapel is located in Vatican City, the center of Roman. Read more......