Metro Rome
The metro train in Rome runs daily from 5:30 am to 11.30 pm, and until 12:30 am on Saturdays.
Rome has two main metro lines, Metro Rome Line A and Line B, with both lines intersecting at the Termini Train Station. Line A runs from the northwest part of the city at the Battistini Terminal and to the southeast terminal Anagnina. Meanwhile, Line B crosses from the northeast at the Rebbibia until the EUR district.
Both Metro Lines go to the Termini (central terminal). You can easily move from one point to another because all the busses and taxis are on standby at the Termini main station.
Line C is completed, yet it won't interconnect with Line A till 2017. An additional sidetrack is also being made in Line B. In addition to these constructions, there are plans for a fourth one, Line D.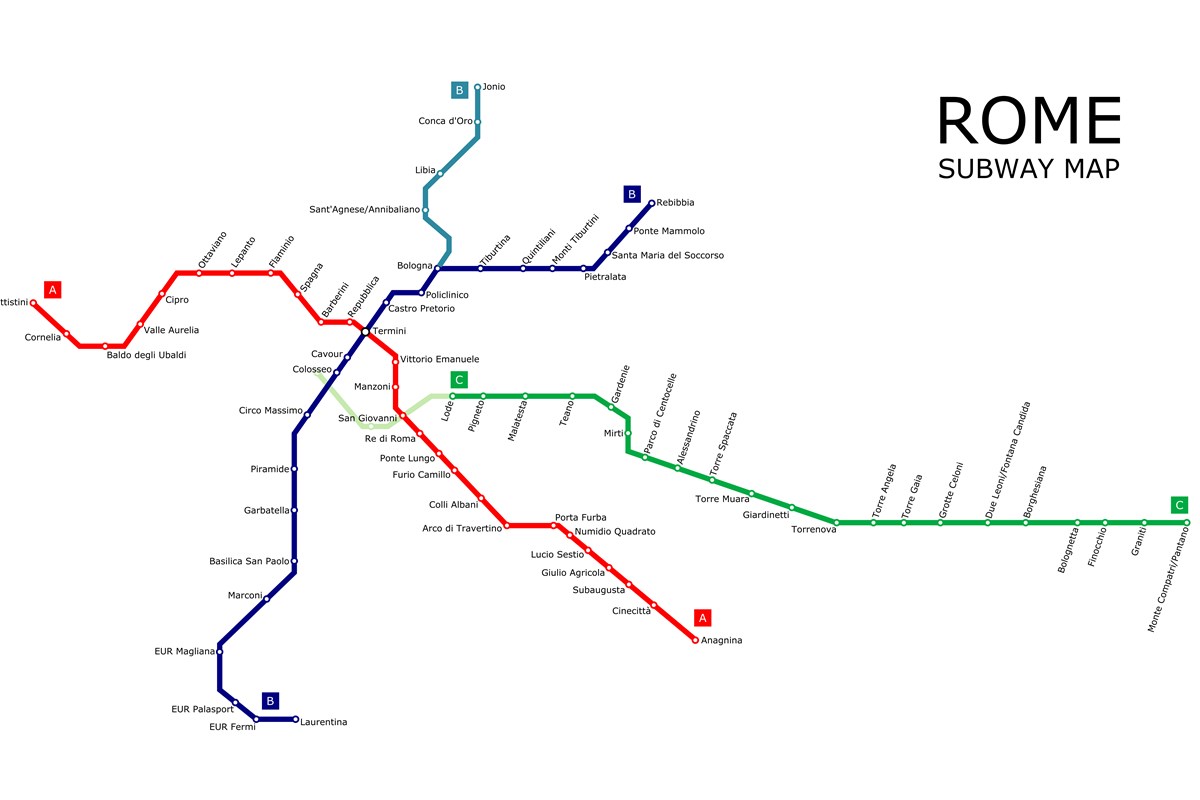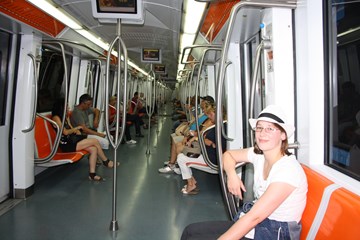 Line A Batitstini-Anagnina
Intermediate Stops: Cornella, Valle Aurelia, Vipro, Musei Vatican, Ottaviano San Pietro, Lepanto, Flaminio, Spagna, Barberini, Termini, Vittorio Emanuele, Manzoni, San Giovanni, Re Di Roma, Ponte Lungo, Furio Camillo, Colli Albani, Arco Di Travertino, Porta Furba, Numidio Quadrato, Lucio Sestio, Giulio Agricola, Subaugusta, Cinicitta, Anagnina
Line B Rebibbia-Laurentina
Intermediate Stops: Ponte Mammolo, S. Maria D. Soccorso, Pietralata Moni Tiburtini, Quintiliani, Tiburtina, Bologna, Policlinico, Castro Petrorio, Termini, Cavour, Colosseo, Circo, Massimo, Pyramid, Garbatella, S Basilica, Paulo, Marconi, Eur Magliana, Eur Fermi
Line C
The stops are: Lodi, Pigneto, Malatesta, Teano, Gardenie, Mirti, Parco di Centocelle, Alessandrino, Torre Spaccata, Torre Maura, Giardinetti, Torrenova, Torre Angela, Torre Gaia, Grotte Celoni, Due Leoni-Fontana Candida, Borghesiana, Bolognetta, Finocchio, Graniti and Monte Compatri-Pantano.
Also Interesting
Trams in Rome
Rome possesses the largest tram network in Italy. Currently, there are six active tramlines in Rome. Although you would probably travel with bus or metro, sometimes it will be nice to take te tram. Read more......
Taxis in Rome
Several taxis are available at the Termini but be sure to take the legitimate ones! You can find many taxi stands around Rome. Read on for the rates of taxis in Rome. Read more......