There are so many beautiful things to see in Rome. The decision as to which should you visit first is very subjective and would definitely depend on your own personal preferences. To help you with, we have prepared a list of the top 30 best sights in and around Rome that you may like to visit. Of course, apart from the top 20 sights you can also find plenty of other beautiful attractions in Rome on this site.
The best thing about Rome is its versatility. No matter how often you visit Rome, every holiday offers a different experience. That is what I experienced from all the visits of the city with Patrick. And lateron with our kids. The experience you get when you go there with your children while you look for other off-the-track sites to explore is different from the experience you get when you roam around the city as a couple. For instance, if you travel with your kids, the whole family will surely enjoy a visit to the Zoomarine theme parks, Explora Rainbow Magicland and the children's museum. But your kids may also like to see great monuments such as the Colosseum.
I mean what other place in the world offers a gigantic amphitheater of the Roman times? And how about the world famous Saint Peter's Basilica which is impressive not only for being so huge but also for all its symbolic interior decorations and art? And then there is the breathtaking view of the Vatican City and Rome from the top of the dome of Saint Peter's Basilica.
As an art lover, I'm also love the museums. In college where I studied at the Academy of Art and Design in Den Bosch we visited art museums regularly. So I took my training in Venice for the Biennale where I met Italian art. Every art lover will definitely love Rome. My favorite art museums in Rome are the Galleria Borghese and the GNAM where you can find an impressive display of the art works of Andy Warhol. These museums can be both found in the park of Villa Borghese. Apart from its rich history, culture and arts I also love Rome for having the finest thin crusted pizzas in the world. You will find most of these delicious treats at the local streets lined with traditional pizzeria.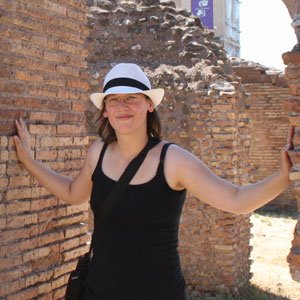 Angelina - writer, artist and Rome aficionado, owner of Citytrippers Online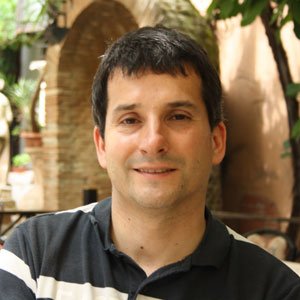 Ever since childhood, I have always been a huge fan of movies set in the Roman era. And from the moment I learned how to read, I started to love reading comics about Asterix and Obelix, my favorite heroes. And their stories took place in the ancient Roman empire.
The nice thing about Rome that I admire most is actually the fact that it looks like an open air museum where you can vividly see how the Roman Empire actually looked like 2000 years ago. This might be because of the number of buildings around the city which are more than 2000 years old that are still in good condition.
Apart from the famous structures such the Colosseum, Roman Forum and the Trevi fountain, Rome also offers a lot more must-see museums, buildings and squares like the Piazza del Popolo square and the Twin Churches as well the Castel Sant Angelo and the Angel Bridge from where you can enjoy breathtaking view. These sightseeing spots might be less crowded and less well-known and they are just as impressive and beautiful as the most famous ones.
Every time I visit to Rome I discover something new.
For this website, my wife Angelina did the writing. And I take care of building and make sure that the website works properly. I also take part in selecting the best excursions, museums and parks in Rome which makes my vacation in Rome more exciting and enjoyable.

Patrick, programmeur en Rome fan
I was born and raised in Rome and lived there for over 35 years. I'm a seventh-generation Roman, and with most of my family still living there. Currently I'm living in Spain but I always make time to come 'home' for a visit as often as possible. Since Rome still feels like my real home.
Among my favourite places to see in the city are the amazing buildings contained within the historic centre. Spanish Square, the Trevi fountain, Piazza Navona and Campo de' Fiori are among my favourites when I just want to hang out and watch the world go by.
If I want some culture I pay a visit to the National Gallery of Modern and Contemporary Art, and I love the Etruscan Museum in Valle Giulia. Of course there are all the quieter neighbourhoods to walk through and you can always find a surprising little square with a café for a coffee, snack or meal at a reasonable price if you look hard enough.
My all-time favourite spot is the Pincio Terrace. I love the view of the city from there, and it is even more special in the late afternoon, when you can relax with a glass of wine and view the spectacular sight of the city's roofs, domes and monuments as they glow in the evening sun. I miss the light evening breeze during September evenings, hanging out at night with my friends around the Pantheon and Piazza Navona, and riding my mountain bike in Villa Borghese.
There is always something new to find in Rome, even for someone who has lived there most of their life. Writing about Rome is a continuous re-discovery, crammed with little-known alleys and corners, small and charming churches, secrets hidden by the doors of the palaces, along with endless stories and legends.
Above all Rome is the perfect city to explore, especially on foot as many of the many sights are within an easy walk. And with Romans usually being a friendly bunch and willing to help tourists, who wouldn't want to visit?.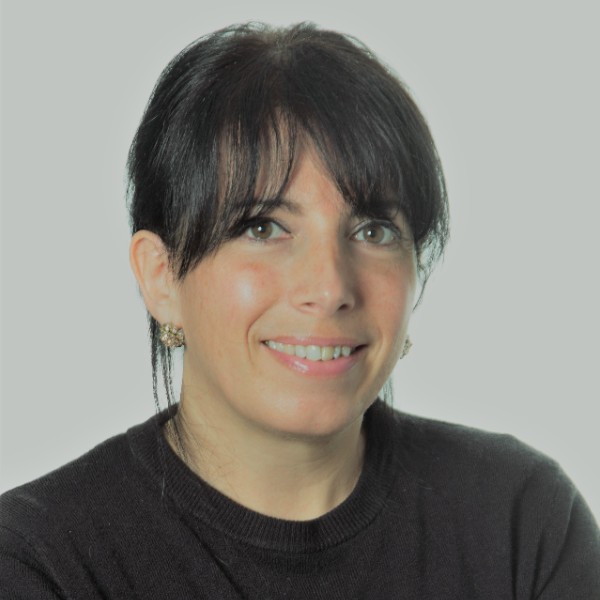 Eli Carosi, writer and history buff