Capitoline Hill
The Capitoline Hill is the smallest among the seven hills of Rome. You can find it near the Roman Forum. Even though it is the smallest hill in Rome, it played a huge part in the religious and political aspects of Rome since the founding of the city center.
During the middle ages, the Capitoline Hill declined and formed a new square for Pope Paul III. This square is presently known as the Piazza del Campidoglio. It was the famous architect and artist Michelangelo Buonarroti who was commissioned to do the existing design of the square.
History
The padding line consists of two peaks- the southern and northern summits. The southern summit was called Capitolium while the northern summit was known under the name of Arx. On these two peaks were several temples.
Among the different temples you can find on the two peaks, the most important was the Temple of Jupiter Optimus Maximus. The first version of the Temple of Jupiter Optimus Maximus consisted only of wood and clay. After the temple was burned down three times, Emperor Domitian had it rebuilt for the last time. The temple was then designed with marble columns. Several smaller shrines and temples were also built in addition to the main temple.
The Tabularium is yet another important building in Capitolium. This was used as the imperial archive.
Among the temples you can find in Arx are the Temple of Juno Moneta and the Temple of Concordia.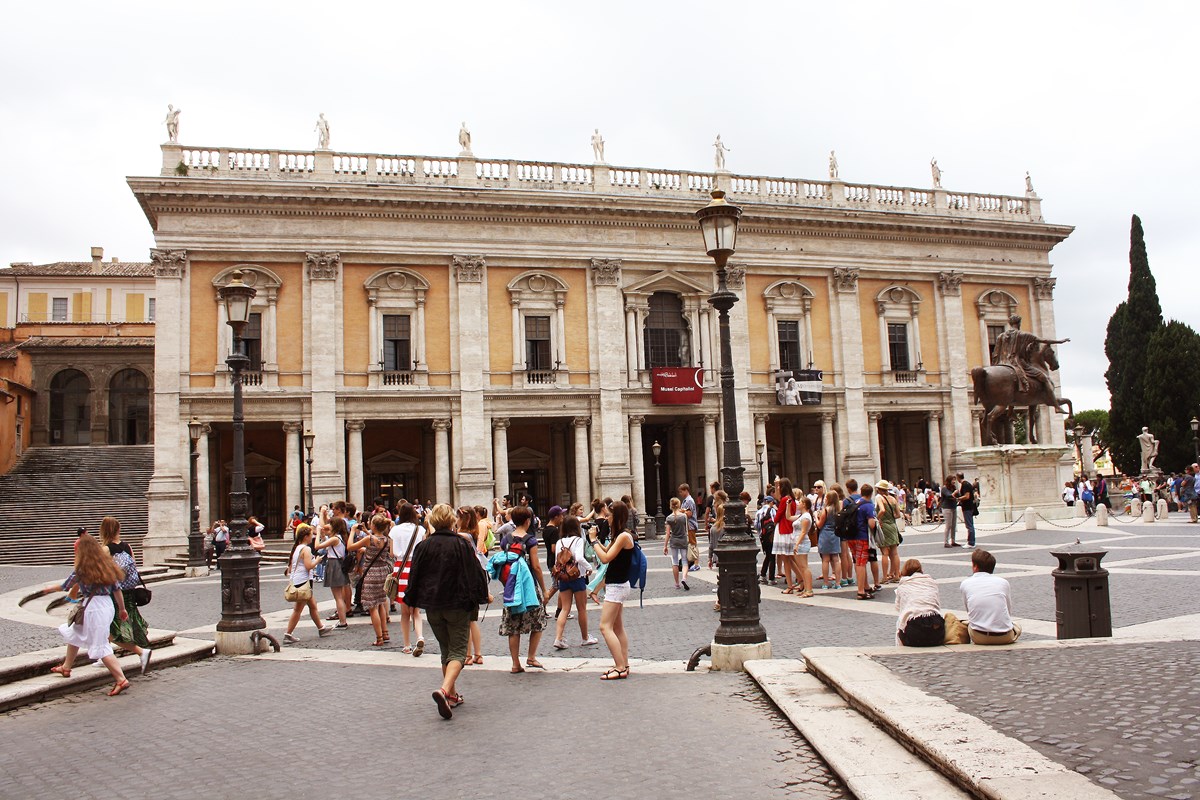 Capitoline Hill today
The current appearance of the Capitoline Hill is primarily determined by Michelangelo's Piazza del Campidoglio including the construction of the square as well as the renovation of the several existing buildings.
Other interesting spots in the Capitoline Hill
The Capitoline museums which include Palazzo dei Conservatori and Palazzo Nuovo. These buildings are connected by an underground corridor.
Palazzo Senatorio which is known as the official home city of Rome.
Marcus Aurelius, a famous statue of a rider which stands in the middle of the square. The figure is an exact replica of the original portrait which can be found in Palazzo dei Conservatori.
Monument Victor Emanuel II which is built in honor of the first king of Italy Victor Emmanuel II. The top area of the monument offers a beautiful view of Rome.
You might also like