Tours
POPULAR EXCURSIONS
Rome Tourist Card
Rome Tourist Card
Snap up the Rome Tourist Card and you'll get everything you need to explore Rome's top highlights including Colosseum, Palatine Hill, Roman Forum and Hop on/off bus. You can even choose the order you see things in.
Colosseum, Roman Forum & Palatine Hill: Priority Entrance
Colosseum, Roman Forum & Palatine Hill: Priority Entrance
Skip the long lines at the Colosseum with this priority-entrance ticket. This ticket will let you bypass the crowds. And after exploring the Colosseum you can head to the area of the Roman Forum and the Palatine Hill.
Vatican Museums & Sistine Chapel: Skip The Line
Vatican Museums & Sistine Chapel: Skip The Line
This ticket will make you save stress and time by allowing you to get priority entrance and skip the line. Visit the the countless masterpieces by Michelangelo, Raphael, Caravaggio, Tiziano and the Sistine chapel.
Borghese Gallery: Fast Track
Borghese Gallery: Fast Track
Galleria Borghese is located in the villa of the park Villa Borghese. Admire the architecture and furnishings of this beautiful villa. It is a museum full of art from the Renaissance. The collection includes several sculptures and paintings. Because of limited capacity get tickets for this museum weeks in advance.
St. Peter's Basilica: Dome Climb with Guide
St. Peter's Basilica: Dome Climb with Guide
Get the most out of your visit to St. Peters with a guided tour to climb the basilica's dome designed by Michelangelo and admire one of the stunning view. After the tour, you can explore the the basilica at your own pace.
More excursions & tours
Shopping in Rome
Most people come to Rome for sightseeing and learning. There is probably nothing more enjoyable than learning about Rome's culture, art and history. However, Rome offers more than that. After visiting a number of monuments, churches, buildings and museums, you may as well enjoy shopping in Rome. Just like any other city, Rome also has shopping centers that offer affordable stuffs and some others offer branded clothing lines that are quite expensive. You can as well find small boutiques around the corners of Rome as well as boutiques that feature exclusive products.
There is only one supermarket in Rome that is open in 24 hours. The small scale shopping centers in Rome are generally open from 13:00 to 16:30 while the large stores are open between 9:00 and 20:00. Just like any other shopping areas in most cities and towns in Italy, most shopping centers are closed on Mondays and Sundays. Also, a lot of stores are held closed for a few weeks during the month of August.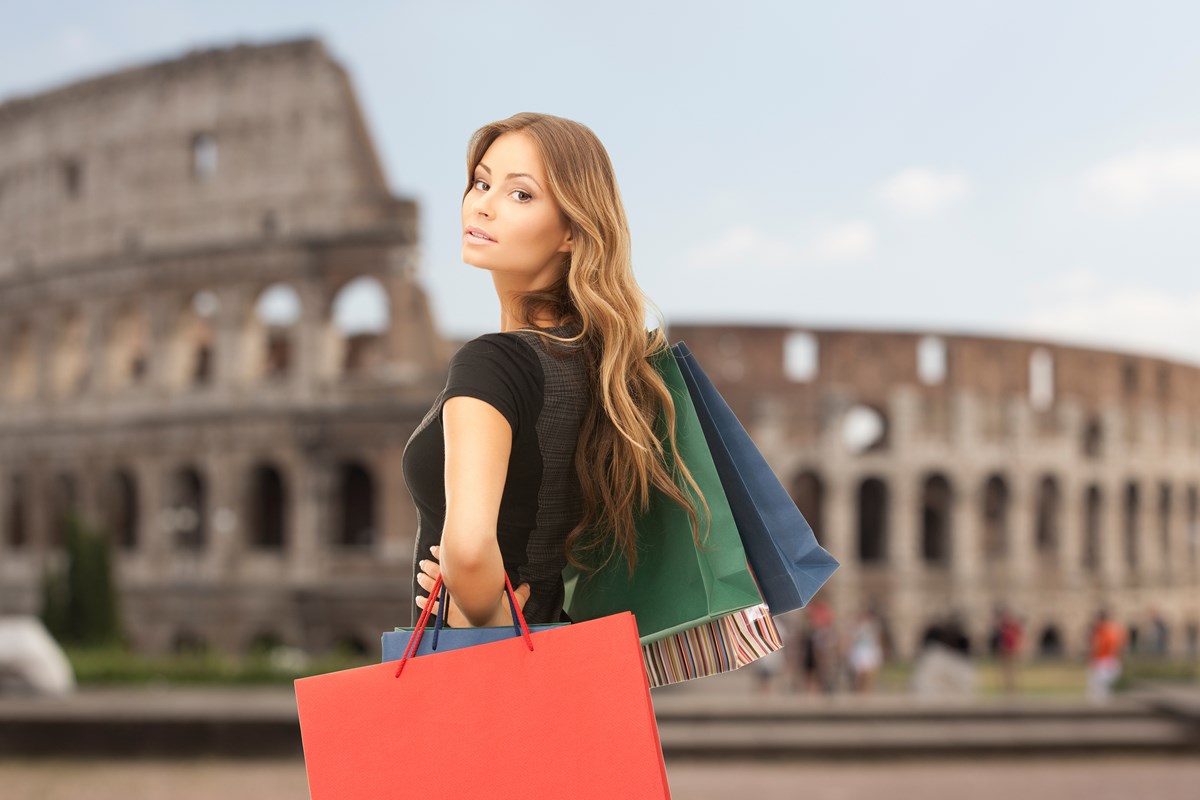 Shopping Centers
Via Cola di RienzoYou can find hundreds of shopping centers along Via Cola di Rienzo. It is here where most Romans go for shopping in town. Romans love to stroll around this area. Although Via Cola di Rienzo is not that popular yet to tourists but if you just walk along and stroll, you will certainly experience the thrill of Roman shopping. Here, you can choose to shop from popularly known or from less known bland stores and bars, like book shops, gelaterias, cinemas and Castroni.
Via CondottiYou can find a number of exclusive and open shopping centers around Via Condotti. Among these are the Hermes, Bally, Trussardi, Eddy Monetti, Bruno, Gianni Bravo, Magli, Giorgio Armani, Bioni, Campanile, Valentino, Blunauta, Yves St. Laurent and the famous Louis Vuitton.
Via del CorsoVia del Corso is the most obvious shopping area in Rome. The area is known for its hectic streets and less family oriented environment. You can find a wide range of fashion shopping stores along this area and likewise some small bars and cafes where you can take a break for a coffee and snack while shopping. You can also find most of the branded items here like the Ferrari flagship as well as the Diesel and Benetton fashion brands. The area extends from Piazza Venezia to Piazza dell Popolo.
Via FrattinaIf you are looking for a good place to shop for an affordable yet elegant designer accessories and clothings, then you must not miss visiting Via Frattina.
Via MarguttaYou can find good art galleries and antique stores along this beautifully quiet street. It is just parallel to Via del Babuino.
Via NazionaleIf you are on tight budget, you can shop at Via Nazionale where you can find items that are just right for the value of your money. Via Nazionale is the one that connects largo Magnanapoli to Piazza della Repubblica.
Via VenetoVia Veneto is known to be the most well-known and the most expensive shopping street in Rome.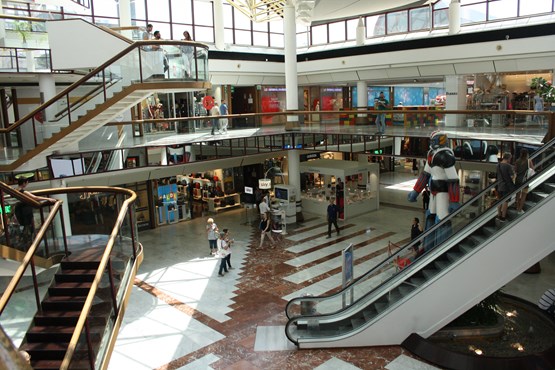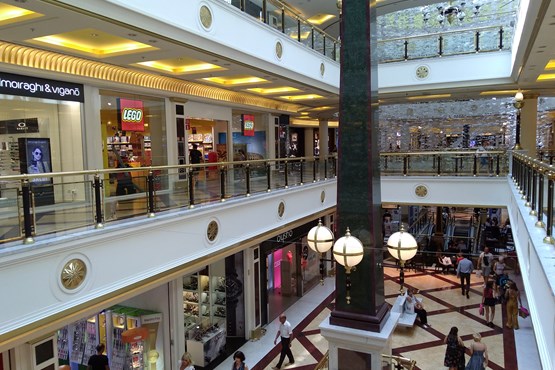 Department Stores
Cinecittà  2This shopping center in Rome is located just next to the Cineccita Studios in Rome. It is a two storey shopping center/department store that offers a wide range of clothing stores, electronics stalls, hair dressers and beauty salons. You can also find some restaurants, caffes and food chains like McDonalds inside the store. There is also one supermarket in Cinecittà 2.
AddressVia Palmiro Togliatti 2
Rome, Italy
Operating Hours
9:30 to 20:00
La RinascenteLa Rinascente is known to be the largest of the department store chains in Italy. It has its own clothing line called Ellere. Its line of clothing comprises children, men and women wear. La Rinascente is a high-class department store that offers goods like perfume, clothing cosmetics and hosiery.
AddressLargo Chigi 20/21
Rome, Italy
Operating hours
9:30 to 20:00
Roma DowntownYou can also visit at Roma Downtown for your shopping needs.
AddressVia di Propaganda 7a
Rome, Italy
Hours
7:00 to 20:00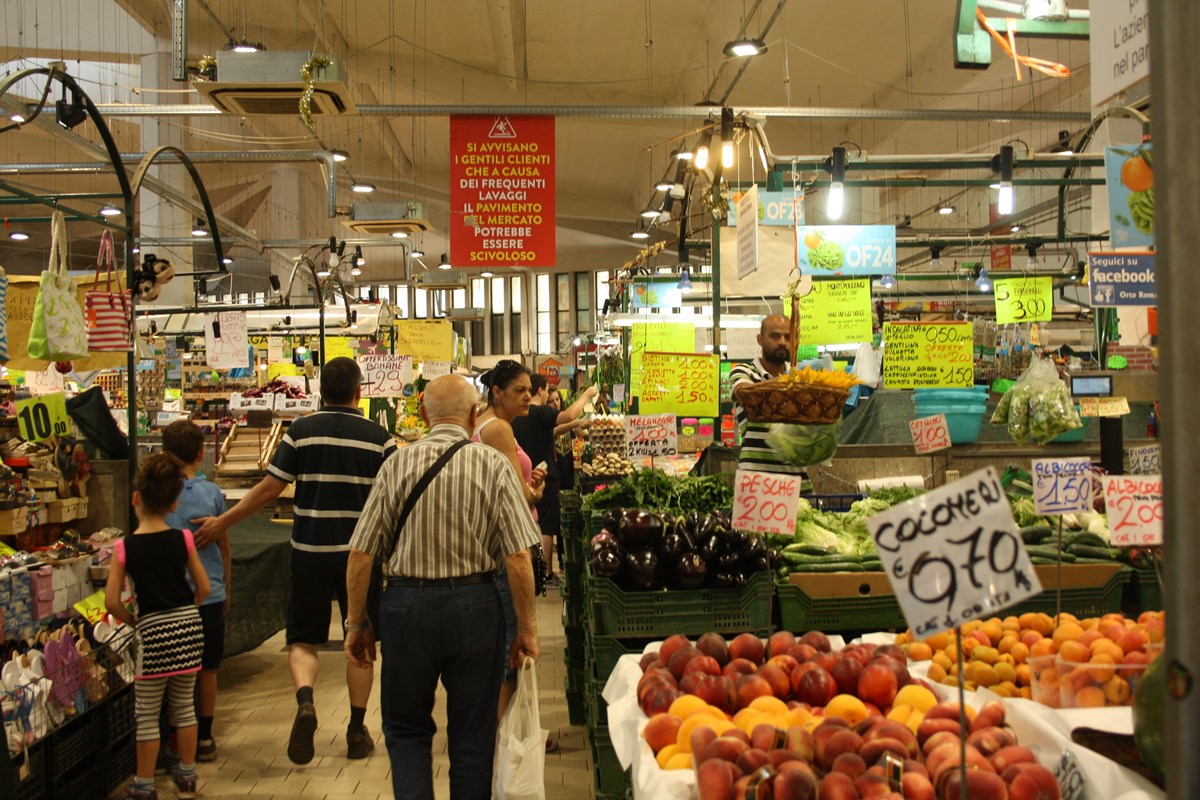 Markets
The most popular and the largest market is located at the heart of Rome and is held in Piazza Campo de 'Fiori. It is open from 9:00 to 13:00 every day except for Sundays.
Other markets in Rome
Mercato GeneraleThis is an open market located in Via Ostiense
Ponte Milvio MarketThis market is open from 6:00 to 13:00 every day except Sundays. It is located at Piazzale di Ponte Milvio. This market is a well-known fish market where you can find fresh seafood and fish. You can also find fresh meats, poultry products, fresh fruits and vegetables, footwear, clothing and beddings in Ponte Milvio Market.
Porta Portese Market
This market is a known massive flea market. It is open every Sunday and is located at Via Portuense.
You might also like