Circus Maximus
Circus Maximus was once the largest race course for chariot races. It was built in the valley between the Palatine and Aventine hills in the 6th Century BC. In 329 BC, permanent starting gates were added. And in 174 BC, they were rebuilt and seven large wooden eggs were placed on top of the spine to keep track of the rounds and indicate the completion of each lap. Afterwards, seven bronze dolphins supplemented the eggs to mark the laps for the charioteers.
In 50 BC , Julius Caesar had the Circus Maximus expanded. Augustus added the pulvinar to the stage, an imperial box to watch the games and matches. He also erected an obelisk on the spina as a tribute to the Sun and a monument to his conquest of Egypt.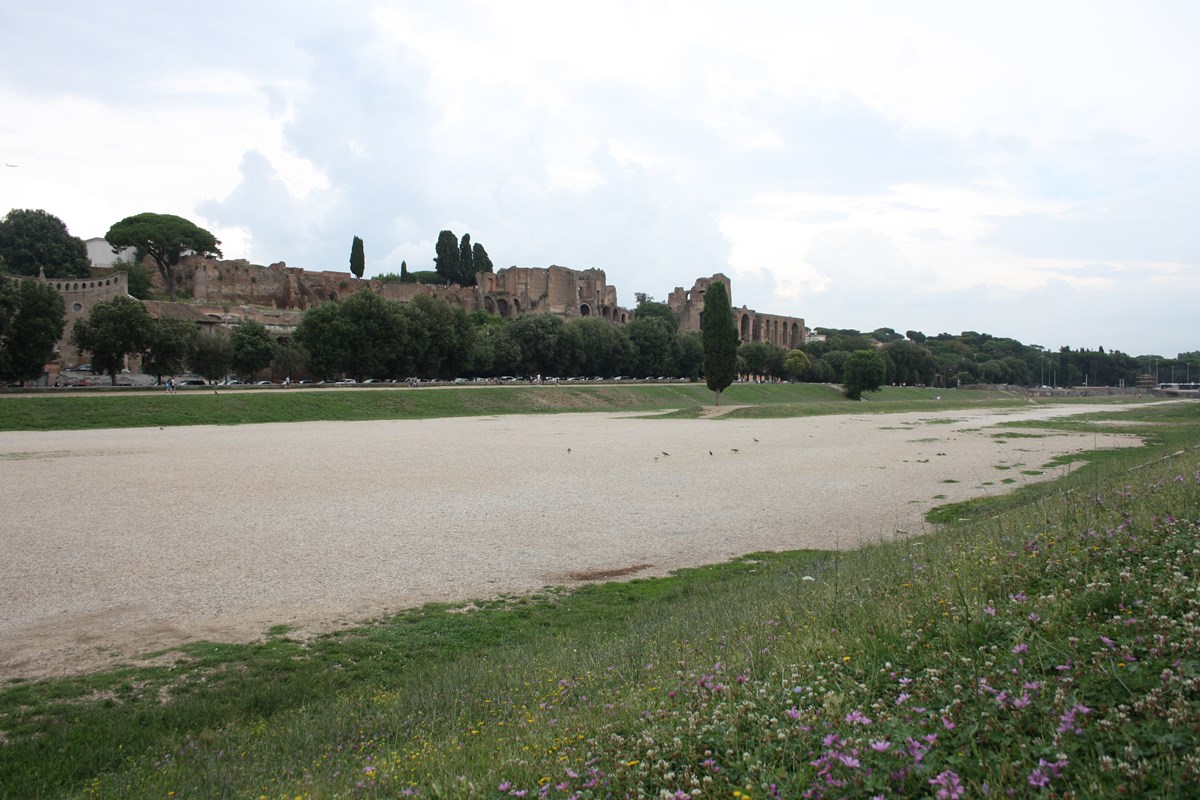 In 81 AD, the Senate had the great triumphal arch built in honor of Emperor Titus. The arch was on the short eastern side and had three large gilded bronze cones grouped on a high semicircular base. This arch served as the entrance arch to Circus Maximus.
There have been three fires in Circus Maximus in total. After the last fire, Emperor Trajan restored the Circus to its greatest splendor. Three stories high, the stands were made of stone and lined with marble. On the ground floor were betting shops and brothels. In total, the stadium can accommodate 150,000 spectators.
In the 4th century, a second obelisk was brought from Egypt, and was placed on the spine just as the first one.
Although the Circus Maximus was designed for chariot racing, the stage was also used for gladiator fights, athletic competitions and processions. The last contest was held in 549 AD.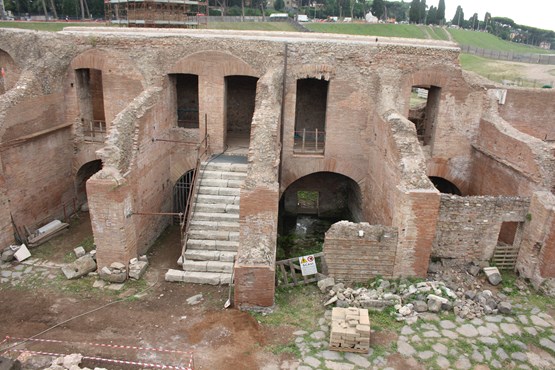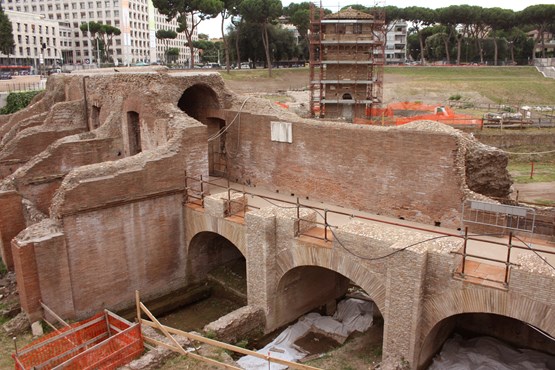 The grass-covered racing track and the outline of the central barrier are the only elements left from the original Circus Maximus floor plan. Some of the stands were recycled during the Middle Ages and Renaissance period. The two obelisks were removed. The first obelisk was placed in the Piazza del Popolo and the second is placed next to the Basilica of St. John Lateran.
Dimensions
The spina (barrier of the track)
Length 217 meters
Width 6 meters
Racetrack
Length 600 meters
Width 225 meters
You might also like