Tours
POPULAR EXCURSIONS
Rome Tourist Card
Rome Tourist Card
Snap up the Rome Tourist Card and you'll get everything you need to explore Rome's top highlights including Colosseum, Palatine Hill, Roman Forum and Hop on/off bus. You can even choose the order you see things in.
Colosseum, Roman Forum & Palatine Hill: Priority Entrance
Colosseum, Roman Forum & Palatine Hill: Priority Entrance
Skip the long lines at the Colosseum with this priority-entrance ticket. This ticket will let you bypass the crowds. And after exploring the Colosseum you can head to the area of the Roman Forum and the Palatine Hill.
Vatican Museums & Sistine Chapel: Skip The Line
Vatican Museums & Sistine Chapel: Skip The Line
This ticket will make you save stress and time by allowing you to get priority entrance and skip the line. Visit the the countless masterpieces by Michelangelo, Raphael, Caravaggio, Tiziano and the Sistine chapel.
Borghese Gallery: Fast Track
Borghese Gallery: Fast Track
Galleria Borghese is located in the villa of the park Villa Borghese. Admire the architecture and furnishings of this beautiful villa. It is a museum full of art from the Renaissance. The collection includes several sculptures and paintings. Because of limited capacity get tickets for this museum weeks in advance.
St. Peter's Basilica: Dome Climb with Guide
St. Peter's Basilica: Dome Climb with Guide
Get the most out of your visit to St. Peters with a guided tour to climb the basilica's dome designed by Michelangelo and admire one of the stunning view. After the tour, you can explore the the basilica at your own pace.
More excursions & tours
Camping in Rome
Camping is one of the best ways to bond with your family and friends. It allows you to spend a memorable and quality time with your loved ones. It is also a good way to take a break from your busy everyday life, to relax and to appreciate the beauty of nature.
Camping in Rome gives you the opportunity to discover and to experience the everyday lifestyle of the local Romans. Not only that, you can surely enjoy more walking down the city road and the city's rich greenery rather than simply taking a ride touring around Rome.
Whether camping is new to you or not, it is always a good idea to plan your camping trip ahead of time. To help you with your camping concerns, we have prepared a three steps guide that you can make use of when packing for your Rome camping vacation.
1. Determine your interests
One of the first things you should consider when deciding where to camp, determine first your environment reference and interests. Do you want to stay near a lake, a river or beach? Do you want to stay at an exclusive commune near the historic center or will you go for a rather greener atmosphere like that in the mountain or hilltop? If you want to camp in Rome, you will find that there are various points of interests where you can set up your tents.
The camping areas of interest in Rome include:
• Near Lake Bracciano
Picking a campsite near Lake Bracciano gives you the opportunity to enjoy not only the beauty of nature but also the breathtaking view of the second largest lake in Lazio region. Almost all campsites around Lake Bracciano (also called Lago di Bracciano), are designed to meet various interests of different individuals. Whether you love a peaceful and tranquil environment to relax and enjoy, or you love nature trekking, travelling and exploring the ancient city's rich arts and culture, you will surely find pleasure staying at any of the campsites near and around Lake Bracciano.
You can find more campsites near Lake Bracciano here.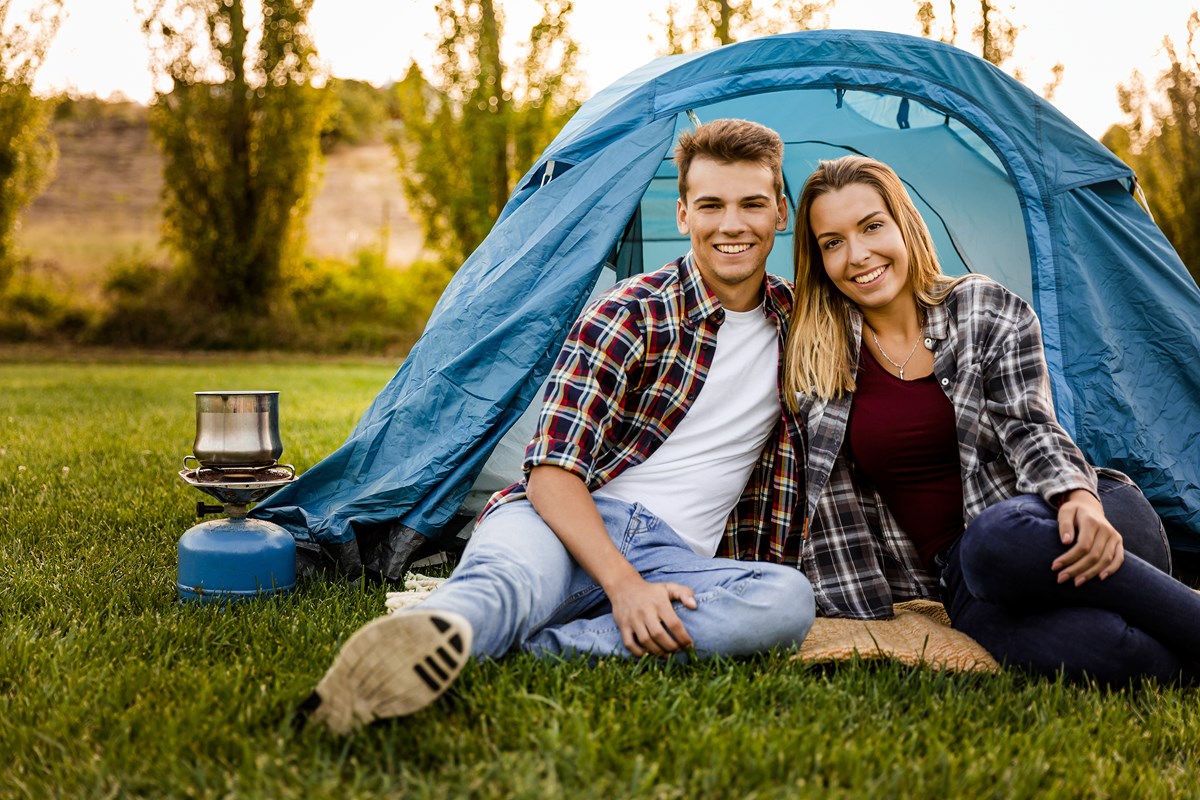 • Near Tiber River
Would you like to see the authentic beauty of Italy's third longest river? Do you want to enjoy the majestic charm of clean water, fresh air and nature's soothing greenery? If yes, then you may consider staying at a campsite near Tiber River.
You can find more campsites near Tiber River here.
• Near, in and around Rome
If you want to stay close to Rome or perhaps to the historic center of the Eternal City, you may try picking a campsite that is located just near, around and in Rome. The specific location will be basically based on whether you want to stay in a rather exclusive commune around Rome or you want to stay closer to the major highlights of the city.
You can find more campsites near, in and around Rome here.
• Near the Beach
People who would like to enjoy the beach and go on camping simultaneously can opt for a camp site that is located near the beach.
You can find more campsites near the beach here.
2. Do your research
Once you have decided on what type of camping you want, research about it. The internet has most of the information you need about the different campsites available near, around and in Rome. Collect all the information you need once you make a call. To make sure that you don't miss out anything, we suggest that you list down the checklist (about the campsite of your choice) we have prepared below.
Where exactly is your campsite located?
How can we reach the campsite if we will arrive from the airport, bus terminal or train station?
Are there nearby bathroom facilities available or just port-a-potties?
What is the nearest water source?
What are the nearby tourist spots that we can visit?
Are there activities we can take part in?
Do you have a place to cook or grill?
Do you have tents for rent?
What is the cost?
Is there a camp store where we can buy supplies?
Do you have canteen, café or restaurant within your campsite's vicinity?
Any special rules or reminders?
3. Make a reservation
Now that you have inquired about different camp sites and their costs, it's time to decide on a place and make a reservation. It is vital that you book your accommodation slot first before going to any campsite of your choice to avoid arriving at the campsite near the muddiest place ever, where it is far from anything exciting and from water and other essential commodity supplies. Typically, campers would opt for the best spot to set up a camp. To ensure you get the best location, you should lock in your reservation ahead of time most especially if you want to camp during peak seasons.
You might also like