Testaccio
Testaccio is a district that has not yet been discovered by many tourists, but is definitely worth the visit due to its nightlife. This originally working neighborhood is really emerging because of all the clubs and bars that have opened in recent years in the warehouses. This area also has a range of cozy restaurants where you can enjoy authentic Roman cuisine.
The district is named after Monte Testaccio, which is known as an artificial hill in Rome.
The Pyramid of Cestius
This pyramid is the tomb of the Roman Gaius Cestius, a lover of Egypt. The Pyramid of Cestius was built in the year 12 BC.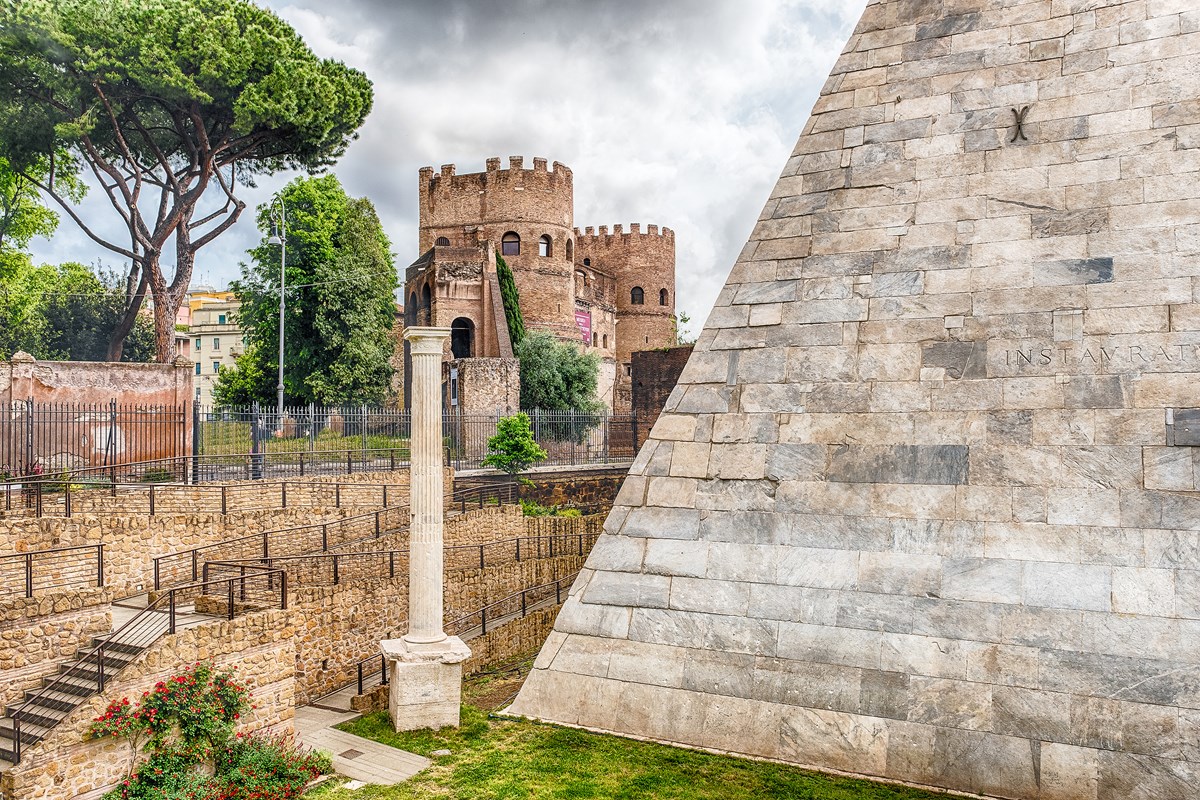 Porta San Paolo
Porta San Paolo is the gate of Aurelian wall. This port is the beginning of the street Via Ostiensis. It also connects Rome and Ostia.
Museum of Via Ostiense
This museum is dedicated to Via Ostiense, Porta San Paolo and the important role they once played in ancient Rome. Tourists must go to the Museum of Via Ostiense and see the ancient port city of Ostia.
Testaccio Market
There is an active daily market (except on Sunday). Testaccio Market is a covered market that offers fresh products such as fish, fruit and spices.
v.a. € 24,00
One of the must see monuments of Rome is the Colosseum, it goes without saying! Of course, with such prestige comes hordes of tourists. Skip the long lines with this priority-entrance ticket. Just like a modern-day Roman dignitary, this ticket will let you bypass the plebs. Once you are inside, you have a whole hour to explore this mighty monument. After that, you can head to the area of the Roman Forum and the Palatine Hill.
You might also like