Tours
POPULAR EXCURSIONS
Rome Tourist Card
Rome Tourist Card
Snap up the Rome Tourist Card and you'll get everything you need to explore Rome's top highlights including Colosseum, Palatine Hill, Roman Forum and Hop on/off bus. You can even choose the order you see things in.
Colosseum, Roman Forum & Palatine Hill: Priority Entrance
Colosseum, Roman Forum & Palatine Hill: Priority Entrance
Skip the long lines at the Colosseum with this priority-entrance ticket. This ticket will let you bypass the crowds. And after exploring the Colosseum you can head to the area of the Roman Forum and the Palatine Hill.
Vatican Museums & Sistine Chapel: Skip The Line
Vatican Museums & Sistine Chapel: Skip The Line
This ticket will make you save stress and time by allowing you to get priority entrance and skip the line. Visit the the countless masterpieces by Michelangelo, Raphael, Caravaggio, Tiziano and the Sistine chapel.
Borghese Gallery: Fast Track
Borghese Gallery: Fast Track
Galleria Borghese is located in the villa of the park Villa Borghese. Admire the architecture and furnishings of this beautiful villa. It is a museum full of art from the Renaissance. The collection includes several sculptures and paintings. Because of limited capacity get tickets for this museum weeks in advance.
St. Peter's Basilica: Dome Climb with Guide
St. Peter's Basilica: Dome Climb with Guide
Get the most out of your visit to St. Peters with a guided tour to climb the basilica's dome designed by Michelangelo and admire one of the stunning view. After the tour, you can explore the the basilica at your own pace.
More excursions & tours
Camping Sites near River Tiber
Tiber River is the third longest river in Italy. It runs for about 406 kilometers and flows through Lazio and Umbria. It played a very significant role in ancient times. It used to serve as the primary watercourse and the main source of water in Rome. It was also a crucial element in building the strength and the development of the governance of Roman Empire. It was also an essential part of ancient Roman commerce as traders would use the river as the chief route for trade.
Would you like to enjoy an extra dose of excitement as you experience first-hand staying at one of the significant place in Rome? How about joining a river cruise for a dinner or perhaps for a sightseeing voyage at night and witness before your own eyes the spectacular coastal sights along the shores of the Eternal City? Staying on an accommodation near River Tiber can be more enjoyable if you choose to stay at any of the camp sites around the area. Here are the best camping sites near River Tiber.
Camping Tiber
Camping Tiber is well-known as one of the leading camping grounds in Rome. It is set on the banks of the iconic river Tiber. It can be found just outside Prima Porta and is situated 12 kilometers away from the heart of Rome.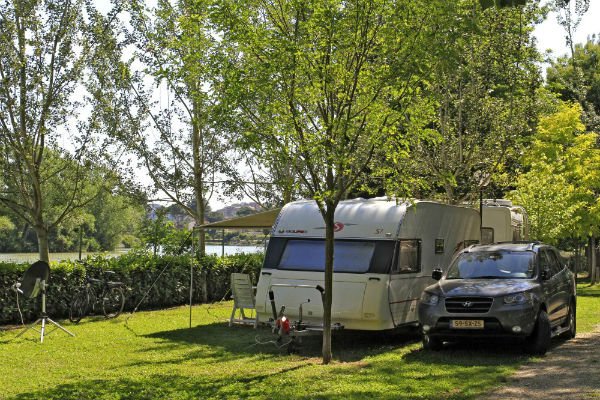 Camping Tiber offers free parking, free Wi-Fi connection in all places around the site and free wired internet connection in public areas. The site has its own pizzeria, restaurant and snack bar where you can choose to have either a continental or an Italian breakfast. While eating your breakfast, you will be entertained by sports shows like football match through the widescreen television set located at the snack bar. On summer, the bar stages live music performances.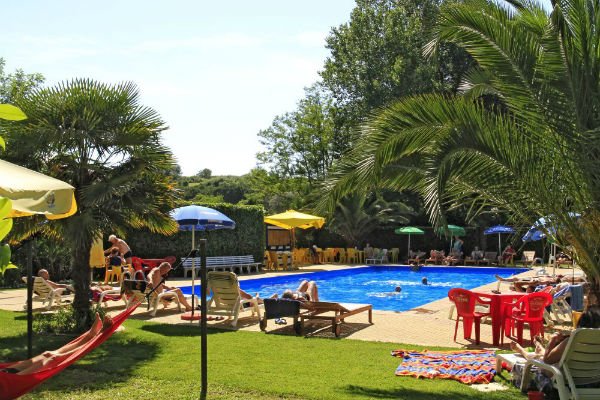 The site also features an outdoor swimming pool, a mini market and bungalows. Each of the bungalows has its own patio equipped with chairs and table. Camping Tiber allows you to bring your pet dogs during both high and low season. There are also mobile homes, chalets or bungalows, safes and rooms available for hire in the area.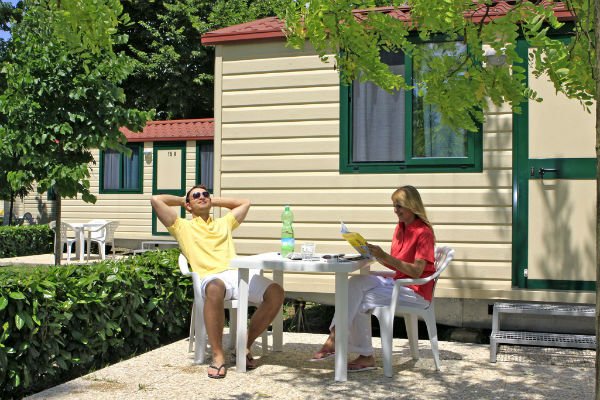 Address:
Via Tiberina km 1400
00188 Prima Porta, Italy
Family Park I Pini
Another great camping ground overlooking the spectacular Tiber River is Family Park I Pini. It is situated on a hill, a few kilometers away from the river and an hour drive away from the heart of Rome.
Family Park I Pini camp offers panoramic landscape of the Tiber Valley. It features self-catering bungalows and chalets. The guests are allowed to use the outdoor swimming pools as well as the sporting facilities of the camp ground for free.
There is a tennis court, cycling facilities, ping-pong set and darts section in the area. There is also a playground for the kids. And if you like to roam around, you can find some bicycles for rent.
Address:
Viale Delle Sassete 28
00065 Fiano Romano, Italy
Camping Village Fabulous
Another top rated camping site near River Tiber is Camping Village Fabulous. This absolutely ideal place for a family holiday is situated not merely a short distance from the river but also from Rome and from the coastline of Ostia as well. It will merely take around 15 minutes to drive from Fabulous Camping Village to Ostia beach and to Fiumicino Airport as well.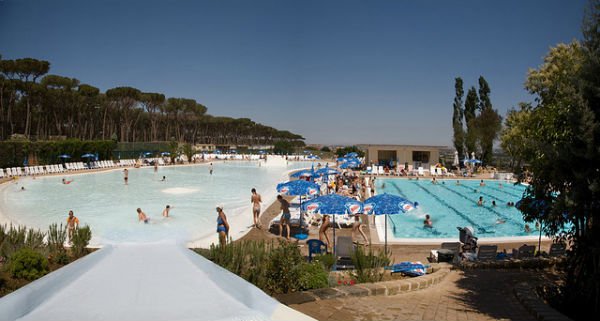 Camping Village Fabulous has a large outdoor pool, cozy chalets and comfortable bungalows. Each of the accommodation houses is equipped with a fridge, a patio, a kitchenette and an air conditioning unit. It is set at a cozy area in Casal Palocco, surrounded by the tempting greenery and standing on an at least 30 hectares of land implanted by magnificent pinewood.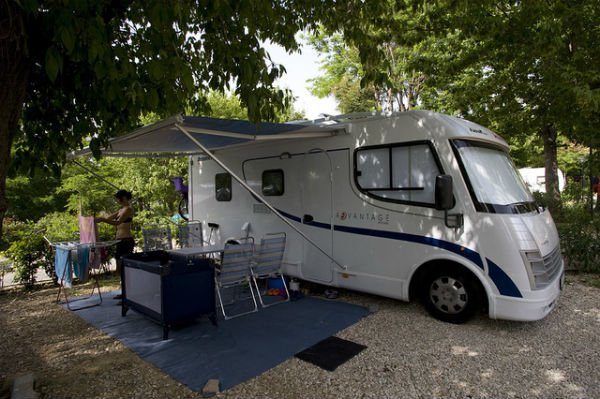 Fabulous Camping Village features a tennis court, a pool table, a ping pong set, a mini golf course and a playground. There is also a café, mini market, snack bar, bar and restaurant in the area which serves Italian foods like pizza.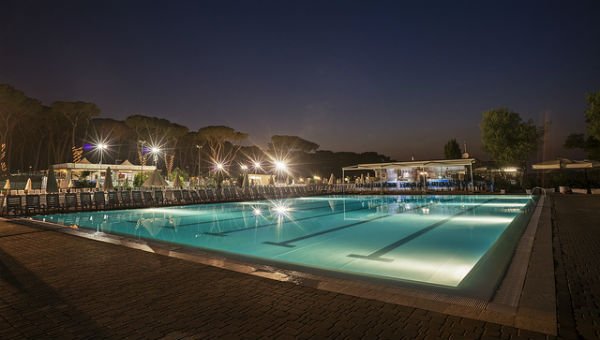 Address:
Via di Malafede 205
00125 Casal Palocco, Italy
Flaminio Village Bungalow Park
Whether you are traveling for a holiday trip with your friends or family or perhaps for a business trip alone or with your colleagues, Flaminio Village Bungalow Park is an ideal location for you to base your Rome tour.
Staying at a camping ground in Rome such as the Flaminio Village Bungalow Park provides you with many benefits. One of the many reasons why a lot of tourists and travellers choose to stay at Flaminio Village is that they can save much from their budget without sacrificing their Rome getaway experience. Yes, not only that you save a lot if you choose to stay at the village, be it low or high season, but also you can enjoy the services you can get in traditional B&B and luxury hotels. From a splendid breakfast to an effective airport transfer shuttle services, Flaminio Village will be at your service.
Flaminio Village serves continental buffet breakfast from 7 am to 10 am every day. There is a bar, snack bar and restaurant within the vicinity that offers classic Italian cuisine.
It is situated right next to Parco di Roma Golf Club, across the Euclide Shopping center. The village features bungalow units in Vejo Regional Park. All the bungalows are equipped with a fridge and an air conditioning unit. Each is designed with a private bathroom and a small kitchenette.
Guests may as well enjoy an excellent train service provided by Due Ponti Train Station which is located just nearby the area. Taking the Roma – Viterbo line at the train station, you can already have a direct connection to Piazza del Popolo in Rome.
Address:
Via Flaminia Nuova 821
00189 Tor Di Quinto, Rome, Italy
Capitello Camping
Capitello Camping is a brand new camping facility that can be found nearby the banks of the Tiber River and near the medieval town on Umbria hills called Otricoli. It is conveniently located at the heart of Italy where shops and supermarkets are just a stroll away. It can easily be reach through the highway exit at Magliano Sabina.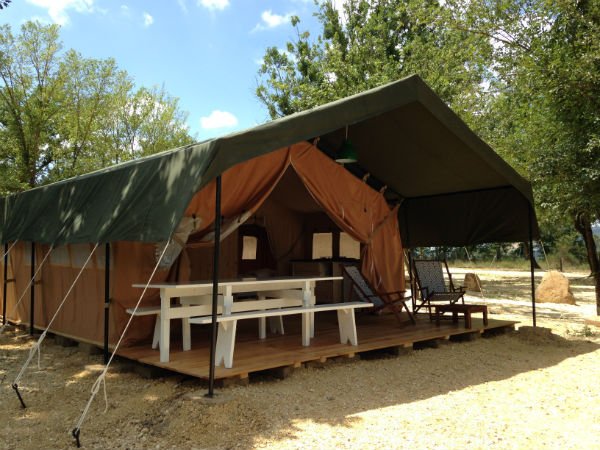 The tranquil environment, cozy atmosphere and awe-inspiring landscape that the camping ground offers make it a perfect place for tourists travelling for a holiday with families or friends who are looking forward on immersing themselves in a realm of cultural and natural beauty.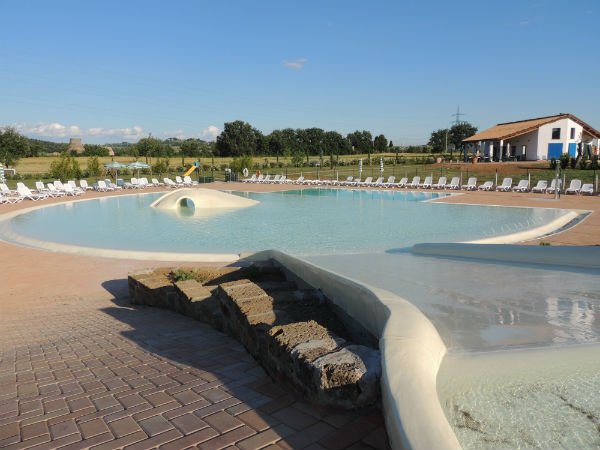 Camping Capitello features its very own oceanic lagoon swimming pool, traditional Umbrian restaurant and modern mobile homes. The restaurant offers both regional specialties and pizza dishes which are all available for lunch and for dinner. The mobile homes are ornamented with light color schemes. Each has its own bathroom with shower, kitchenette and outdoor dining area. All of the homes are also air conditioned.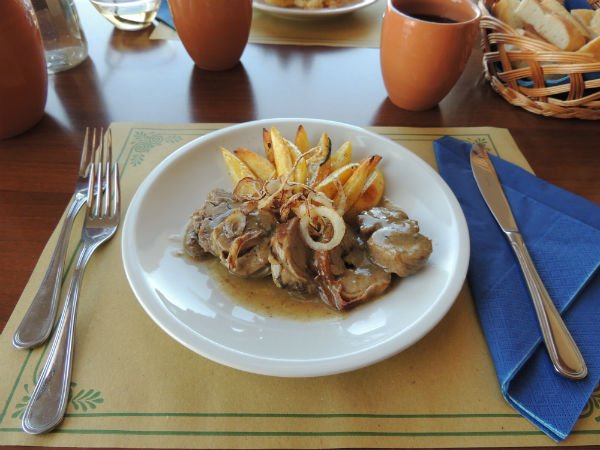 Not so far from Camping Capitello are a few interesting tourist destinations such as Orvieto, Rome and Perugia which are all just an hour drive from the camp's location. Nearby the camp area are some natural and cultural spots like the Marmore's water falls, Narni, Todi and Bomarzo.
Address:
Via Flaminia Km 68
05030 Otricoli, Italy
You might also like