Largo di Torre Argentina
Largo di Torre Argentina is a square of ancient Rome which is located on the Champ de Mars. It has a long hidden location. During the excavations performed in the early 20th century, the square was discovered. The first discovery was a large head and arms of a statue. This was enough reason for further excavations. These excavations found four ruin temples and the theater of Pompey.
The temples were initially identified by the first four letters of the alphabet. The identity of these temples is still unconfirmed. The only temple confidently accurate is Temple B.
One of these temples is the temple of Juturna. This was built by Gaius Lutatius Catulus in the third century BC. In 1132 this temple was made a church (as it happened with many other temples in Rome when Christianity was emerging), S. Nicola dei Cesarini.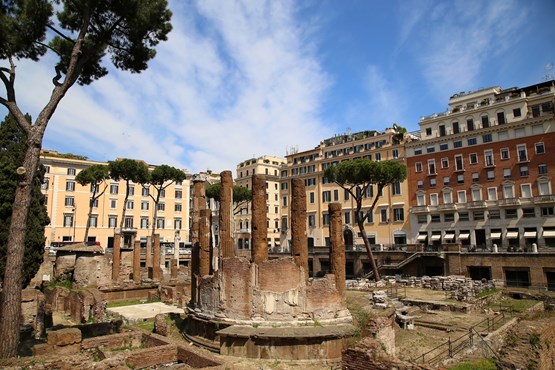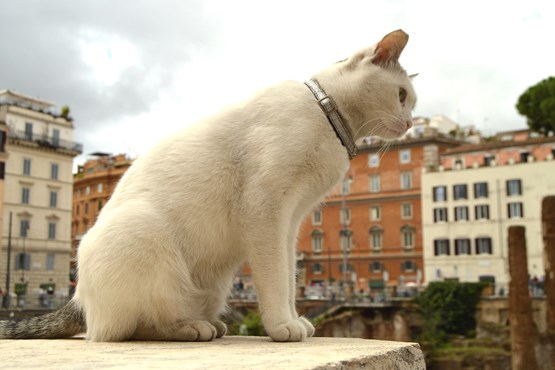 Temple B is the temple of Fortuna Huiusce Diei. She is currently known as the Goddess of Luck. The temple is also called Temple of Happiness. Its building was made in 101 BC by Quintus Lutatius Catulus.
Temple C is the temple of Feronia, goddess of fertility. It is not clear when it was built. This may have been in the third or fourth century BC.
Temple D is the temple of the Laren, this temple was built in the second century BC. There is only a small part excavated of this temple. It is still largely hidden under the street Via Florida.
Theatre of Pompey owes its fame mainly to the fact that Julius Cesaer was murdered in this theater on March 15 in the year 44 BC.
Cats love to roam around the ruins of the ancient Roman monuments. For this reason there is a cat shelter set up at Largo di Torre Argentina. Volunteers from all over the world are working in this shelter and take care of at least four hundred stray cats.
You might also like