Taxis in Rome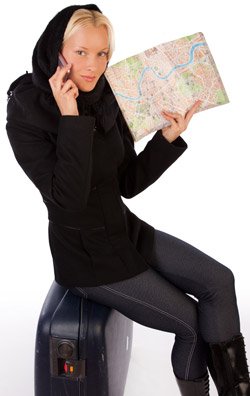 When you arrive at either of the two airports in Rome, Ciampino Airport or Fiumicino Airport, you will need to ride on any public transportation mode to be able to get to the downtown area. If you are inside the city walls, you can choose to just walk around the city instead of taking the taxi or bus. Most of the major sightseeing spots in Rome are located just nearby each other. So it is more convenient to roam around the city by foot. However, if you want to go to a distant district, you may need to transport.
The good thing is that there are many types of public transportation available in Rome right now. This includes taxi cabs, bus, metro, private vehicles, and trains. Rome has also a subway that is currently served by three lines: Line A, Line B, and Line C. The city is also planning to add a new line.
If you are traveling from the airport to the city center, you can take the shuttle bus and arrive at the Termini Station. However, if you want to travel with ease, with a sense of luxury and you want to arrive directly to the entrance of the hotel where you intend to stay, the best option you can pick is the taxi cab.
But how can you be able to know if the taxi is legal or illegal?
The City of Rome recognizes the legal taxis, however, illegal taxis still arise. A legal taxi can be differentiated, though. Aside from the taxi sign on its roof, you can find a big yellow sticker on its side which says Certificate of Comune di Roma.
The taxis are white or yellow in color. When hiring a taxi, be sure to avoid those empty cabs in the middle of the road. You can find many taxi stands around Rome. If you want to be sure the one you will hire is authorized, it would be wise if you go directly to the taxi stand. As with registered taxis, the drivers receive various benefits from the government, and that is aside from their earnings for the fare!
Pros
There are many reasons why you should take the taxi. You can take the taxi not only when traveling from and to the airport but also around the city. And there are as well a number of advantages of taking the taxi. These include:
One advantage is that you can travel comfortably and luxuriously with the taxi.
Another thing is the privacy reason because you can stay in one vehicle with your family or tour group alone.
Your luggage is safe in the trunk and you are sure it won't get lost or perhaps left behind.
You do not have to take another ride from the Termini Station to your hotel because the taxi driver will directly drop you off at the entrance of your hotel.
Cons
Even with a lot of advantages, there are also a couple of cons with taxi cabs.
The primary disadvantage of the taxi is the fact that it is more expensive as compared to other public transportation options.
The taxi driver might ask for different fare surcharges.
The taxi driver might ask a higher rate. In this case, be sure to know the flat rate when traveling from the airport to Rome. If you are from Ciampino airport, the flat rate is $30 while if you are from Fiumicino airport, the set flat rate is $48. Do not go for a taxi that asks more than the said flat rate.
---
Here are some figures to remember when riding taxis in Rome.
Per Taximeter Tick € 0.10
Surcharge fee on weekdays € 3.00
Surcharge fee on Sundays and public holidays € 4.50
Surcharge fee on all nights (from 10:00 pm to 6:00 am) € 6.50
First piece of luggage is free. Succeeding luggage at € 1.00 each.
10% discount for direct trips to hospitals, for unaccompanied women during night trips, and for young people coming out of clubs and discos
Fixed fare per trip from Rome center to the Fiumicino and vice versa € 48.00
Fixed fare per trip from Rome center to the Ciampino and vice versa € 30.00
For more information about the latest taxi fares in Rome, visit the official Comune di Roma site or check out this pdf.
http://www.comune.roma.it/wps/portal/pcr
http://www.comune.roma.it/PCR/resources/cms/documents/tariffario_taxi_luglio_2012.pdf
Tips:
For those who do not like to travel in crowds, one can choose to travel comfortably and privately in a taxi. Several taxis in Rome are available at the Termini but be sure to take the legitimate ones!
However, if you find taking a taxi cab from the airport to the city center and vice versa is a bit expensive but you want to feel comfortable while traveling the best alternative you have is to take the shuttle bus.
Also Interesting
Fiumicino airport
Rome Fiumicino airport is the former name of the Leonardo Da Vinci Airport. It is about 30 kilometers south-west of the Rome city center.Read more......