Rome Tours – most popular excursions and day trips
Touring around Rome by yourself with your map at hand and just wandering around every historic corner of the city is such a pleasing and exciting experience. However, your Rome trip can be extra adventurous and exciting if you also explore the city a little deeper by knowing every important detail and every interesting fact about certain sightseeing spots. This is most possible if you come with a guided tour.
The English speaking tour guide will not only tour you around but will also tell you some interesting tales, facts, background and history of the historical sights. There are also some sightseeing spots in Rome that are only available for guided tours. If you are planning to visit a major attraction, it would be best if you already get your ticket beforehand to avoid long queues.
Here is a selection of the best excursions and day trips you can enjoy in Rome, all trips are arranged by Ticketbar and Viator.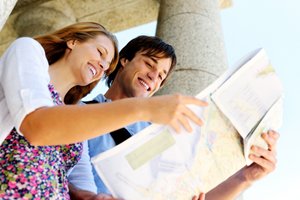 Overview Tours
---


On this walking tour, the guide will take you to all the important sights of Ancient Rome like the Palatine Hill, Roman Forum, the Circus Maximus, and of course the most famous Colosseum. When you sign up for this tour, there is no need to queue up for the tickets, as they are already included in the tour package. This is one of the best advantages, as lines can be very lengthy at times, especially at the Colosseum. Read more…



The Vatican City Tours are ideal for those who want to view not only the Vatican Museums but also all the sites inside Vatican City. Besides the world famous Sistine Chapel, you will visit all the basilicas that belong to Vatican City, which includes St. Peter, St. Mary Major, St. John Lateran and St. Paul. Read more…



Explore Rome deepest and darkest through the Crypts and Catacombs Rome Tour. Visit the underground passages where the first Christians were buried. You will be accompanied by an experienced guide who will tell you all the stories on this mysterious tour and will lead you through along the underground fountains, crypts and catacombs. Read more...


Villa Borghese is a great landscape garden in Rome, containing a number of buildings, museums, and attractions. It is the second largest public park in Rome (80 hectares or 148 acres) after that of the Villa Doria Pamphili. With the three-hour tour, you will walk through Villa Borghese and its gardens. You will also be told about the wonderful art collection that is housed on Villa Borghese. The tour ends in the Pinicio terrace where tourists can enjoy a breathtaking view over the Piazza del Popolo. Read more…


Love the Dan Brown's Angels and Demons? Feel like you wanna go through a chase across Rome and pretending to chase the infamous Illuminati? The Angels and Demons tour is perfect for you. This tour is not only for those Dan Brown fanatics but also for those who want to tour the famous Rome sites in with an added thrill and adventure. Read more…


The Rome Segway Tour begins with a half an hour practice round, so everyone can familiarize how the Segway is operated. During the three-hour tour, you will be given a headset with an English audio guide. An experienced tour guide will also be with you as he/she leads you along to the highlights of Rome. The Segway PT is a self-balancing, two-wheel, personal transportation device. This cute, scooter-like, electrically powered device is very convenient when touring Rome. It has the advantages of walking or biking sans the hassle and plus the excitement. Read more…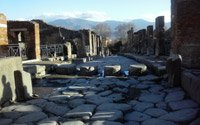 The city of Pompeii is yet another interesting spot you can visit near the Eternal City. It was one of the ancient cities that have been excavated. Today, it is considered as among the best preserved and the largest historical monuments in the world from this era. Now you can enjoy a day trip that will take you from Rome to the historic land of Pompeii. This excursion is consists of two versions- the winter version and the summer version. Read more…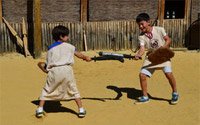 Always wanted to know what it's like to be gladiator? Well, this is your chance! On the Gladiator School, you will learn all about the life of the gladiators of ancient Rome. You will also learn about the famous gladiator battles throughout history. Part of the package is a tour to the Gladiator Museum where you can find all the traditional uniforms, weapons and other things used by the gladiators of ancient Rome. Read more…


One great way to discover Rome is by exploring it by bike. The tour is usually a four-hour bike ride that already includes most of the known sites and some less popular sites as well. Bike tours go along roads with the least traffic so that everyone can really maximize the time. Bike tours allow tourists time to stop to take pictures or grab an Italian cappuccino along the way. The bicycle tour package already includes the bike, gears, a helmet and a raincoat. Read more…