Top 5 Hotels near Via Veneto
Via Vittorio Veneto, or simply Via Veneto, is among the most expensive and the most popularly known shopping streets in Rome. You can find a variety of exclusive boutiques and luxury shopping stores along the area of Via Veneto. It is also here where the famous classic 1960 film "La Dolce Vita" of Federico Fellini was taken and was mostly focused.
Via Veneto is actually not a very long boulevard but it is wider than the traditional shopping streets. It is an ideal location for people who want to escape the tourists' hustle and bustle, as well as for those who appreciate great shopping in a beautiful and peaceful area. A short walk from the street is the Villa Borghese Gardens entrance.
Staying at one of the gorgeous hotels along the area of Via Veneto gives you a lot of advantages. For starters, you are closer to luxury shopping stores and nice restaurants. Secondly, is that most of the lovely attractions are just some steps away from the central area of the street. Here are some of the top rated hotels along the area of Via Veneto.
Hotel Victoria Roma
Hotel Victoria Roma is a four star hotel that is located in the tranquil area of Via Veneto, in the historical center of Rome. It was built in 1899 and it's rated as a first class boutique hotel. The hotel features a huge collection of the 18th and 19th century's views and aspects of Rome. The hotel also features a panoramic open air roof garden which is considered the largest in Rome. The garden is ornamented with unique and rare botanical plants. The hotel also features original artworks as well as sophisticated halls.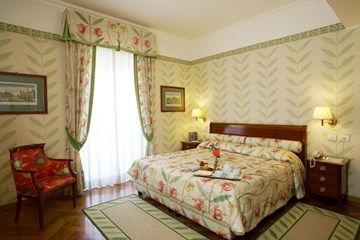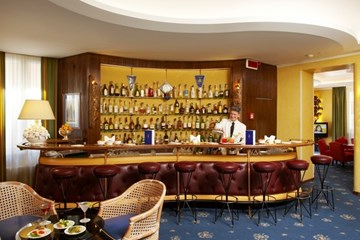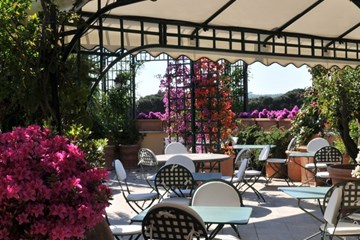 Hotel Victoria Roma is a Swiss owned and run hotel. It has a total of 110 guest rooms. Each of the rooms is well adorned with classic wood and décor. The floors are also carpeted. Every room also has safe, LCD Satellite television set and air conditioning unit. There is likewise a free Wi-Fi connection throughout the hotel.
If staying at a hotel facing the splendid Villa Borghese Gardens and the famous Roman walls is what you are looking for, then Hotel Victoria Roma is the best place for you. It is also perfect for special occasions such as weddings and debut celebration.
Address
Via Campania, 41
00187 Rome, Italy
Berg Luxury Hotel
Luxurious, modern, innovative and cozy, these are the very best adjectives to describe BERG Luxury Hotel. The hotel is nestled in Via Aurora which is one of the most magnificent downtown areas near Villa Borghese and Via Veneto.
The hotel is located in an ancient building that was built in 1895. Both the exterior and interior area of this seven story building was fully renovated with Carmen Etzi as the designer. The interior part of the hotel is well decorated with innovative and contemporary design while the exterior area still holds up the historical value of the building.
The hotel is consists of 31 glamorous and commodious rooms- the Superior, Deluxe, Junior Suite, Suite and the Audrey Presidential Suite. Each of the rooms has wooden floors. Every room is also well equipped with contemporary facilities like air conditioning units, television set, telephone and Wi-Fi connection that offer optimum guests relaxation and comfort. The originally designed spacious bathroom of every room is considered unique in Rome.
The hotel has its own bar and a soothing room intended for breakfast. It also offers parking service for the guests as well as laundry and ironing services.
Address
Via Aurora, 29
00187, Rome, Italy
Jumeirah Grand Hotel Via Veneto
Jumeirah Grand Hotel Via Veneto is a five star hotel that is lodged in two villas of the 19th century. Both of the villas are renovated and are innovated into one modern masterpiece while still epitomizing the reverence to its historical significance. The façade of the hotel is under the protection of the Fine Arts Authority of Rome.
The hotel is composed of 116 voluminous rooms and suites. Each of the rooms and suites is adorned with handmade furniture in 1920's theme as well as with elegant modern decors. The grand marble bathrooms are simply ostentatious. Aside from the 116 rooms, the hotel also has spacious meeting room and function halls.
The hotel features two fine dining restaurants, a grand lobby, a seafood café and wine bar, and a rooftop solarium. There is also a wellness center in the hotel such as the up-to-the-minute AQVA City Spa and a Technogym.
The hotel was launched during the spring of 2009. Since then, the hotel has been receiving copious awards like the 4 Five-Star-Diamond award for hotels. Jumeirah Grand Hotel Via Veneto was also picked as one of the world's most beautiful hotels and was included in the Conde Nast Traveller 2011 Hot List.
Check prices and availability for Jumeirah Grand Hotel Via Veneto
Address
Via Vittorio Veneto,155
00187 Rome, Italy
Leon's Place Hotel
Leon's Place Hotel is among the hotels in Rome that have a very exclusive and high class design. It is located at the business district in Rome, just a short walk from Via Veneto. Nearby are the government buildings and offices, main embassies and the Villa Borghese Park. It is also close to public transportation such as Porta Pia. The hotel also provides services to the Termini Train Station which is merely just a 10 minutes ride away.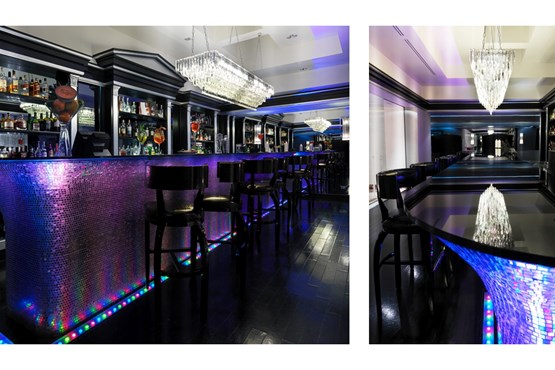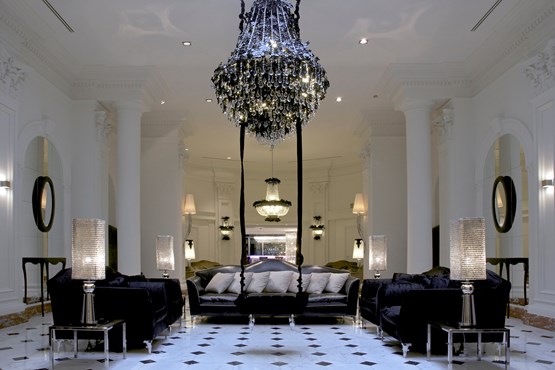 The hotel has a total of 56 spacious rooms with each having a minibar, a television set and an air conditioning unit. Each of the rooms is elegantly designed with modern theme in the shade of pearl gray, black and white. Most of the rooms in the hotel have private terraces which offer a splendid view of the eternal city's historic center. The hotel also serves breakfast; however, the menu varies every day.
There is a wellness center in the hotel with a Turkish bath, Jacuzzi, and sauna as well as a fitness gym. The hotel also has meeting rooms that are well equipped with materials needed for business meetings and gatherings. Guests may enjoy a drink at Visionnaire Café, a highly sophisticated cocktail bar within the premises of the hotel.
All the public areas in the hotel have free fast Wi-Fi connection. There is also a parking area intended for guests who bring with them their car. Leon's Place Hotel is not merely perfect for family getaway but also for an enjoyable business trip.
Check prices and availability for Leon's Place Hotel.
Address
Via XX Settembre 90/94
00187 Rome, Italy
Daphne Veneto
If you are hunting for a combination of elegance and comfort at budget-friendly rates, Daphne Veneto will put an end to your exploration. Daphne does not only offer reasonably priced accommodation rates but also offers highly personalized services to ensure that the guests will experience a complete and memorable travel experience.
Hotel rooms are equipped with air conditioning unit as well as heating with temperature control unit. There is also a hair dryer, an iron and iron board, a cellphone, a safety box, high speed internet jacks and a welcome kit which is composed of lotions, shampoo and soap. Rooms also have mini refrigerators as well as a coffee/tea makers.
The hotel serves complimentary breakfast to their guests every morning. Most often, breakfast served includes pastries and fresh fruits. Although Daphne is not as extravagant as other five star hotels near Via Veneto, many tourists still love to stay at the hotel because of its outstanding attention to their guests. The hotel offer only excellent customer service and customer satisfaction.
Address
Via di San Basilio, 55
00187 Rome, Italy
You might also like