Church of the Frisians
The Frisians Church, also called Ss. Michele e Magno, was built in 1141. It is located at the Janiculus, one of the hills of Rome. The church and the hill are adjacent to the St. Peter's Square. In the 16th century, all the buildings at the bottom of the hill were demolished to make a way for the St Peter's Square. The Frisians Church is preserved thanks to its location. The church is owned by the Vatican.
Twelve hundred years ago, a Frisian colony lived at the place where the Frisians Church is located. The church owes its name to that colony. In 845, the area of the Frisians and the St. Peter was attacked by Saracens. Along with residents of other districts, they defended themselves. Despite their attempts, the Saracens succeeded to plunder the neighborhood. Then the area was surrounded by a wall. Today there are still findings of this wall.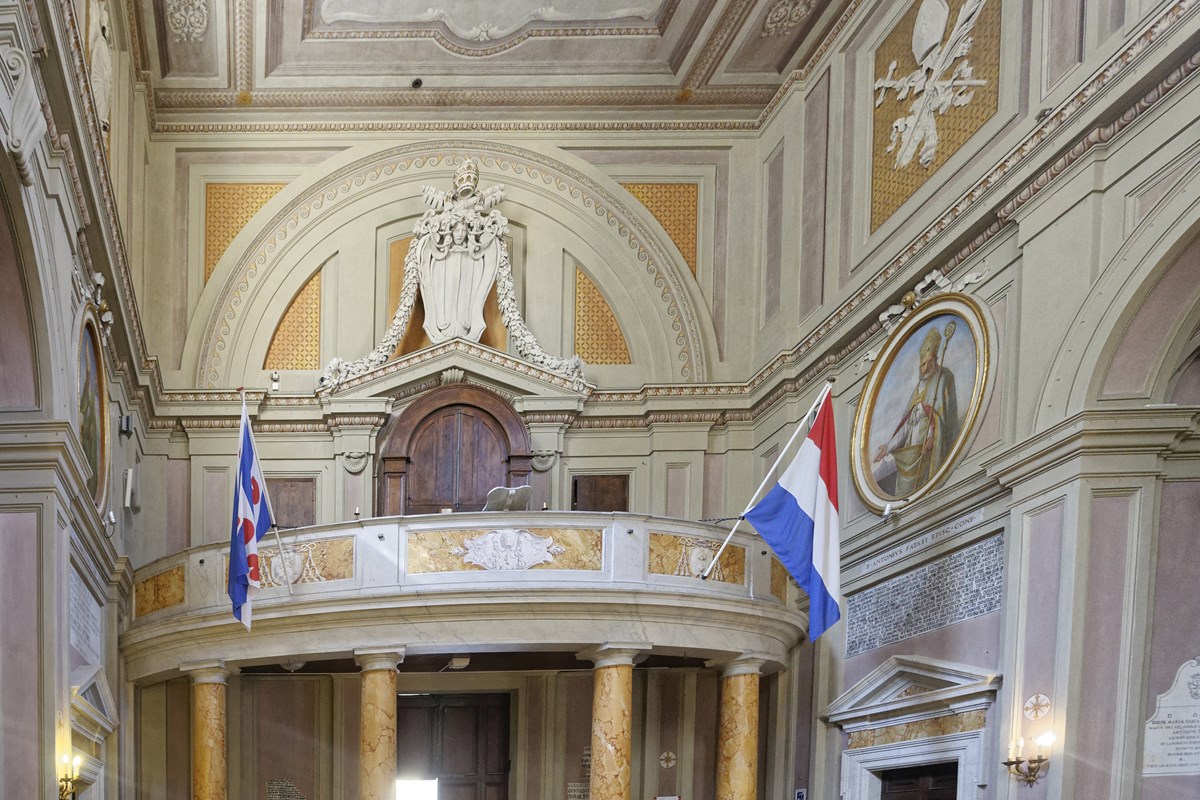 Residues
There's nothing left from the original church. It was likely destroyed during the wars. Archangel Michael is the first patron of the Frisians Church. The second patron is St. Magnus, a bishop of the 3rd century who was canonized.
In 1114 a new church was built to replace the original. It was a large and beautiful building in a Romanesque style with ancient columns and a clock tower. What's left of this "new" chruch today is the bell tower. The rest of the building has undergone a metamorphosis in the eighteenth and nineteenth centuries.
Services are held on Sunday at 10.30. The Eucharist is held in Dutch.
Want to know more about the Frisians Church and its relationship with the Dutch? The story about this church is told prior to the mass of 10.30.
You might also like