Trastevere
Located at the west side of the Tiber just south of Vatican City, Trastevere is the go-to-spot if you wish to have a glimpse of the old days of the people of Rome. A stroll in its labyrinth of alleys and a closer look at the bohemian houses can make you feel just as majestic as staring at the Pantheon.
Mornings in Trastevere are nothing but calm and superb. The climate is warm and comfortable, it would make you want to grab a chair and soak in the heat of the sun. It's usually not until late afternoon that the streets of the Trastevere start to buzz. By then, people are lured to the district's cozy restaurants or trattorias in their language. Trastevere has also a vibrant night life.
Trastevere is your gateway the glorious old days of Italy. It's not as fancy as all the monuments and what-not in Rome but the air in Trastevere is homey and very welcoming.
Trastevere is considered to be one of the nicest, friendliest and most popular areas in Rome.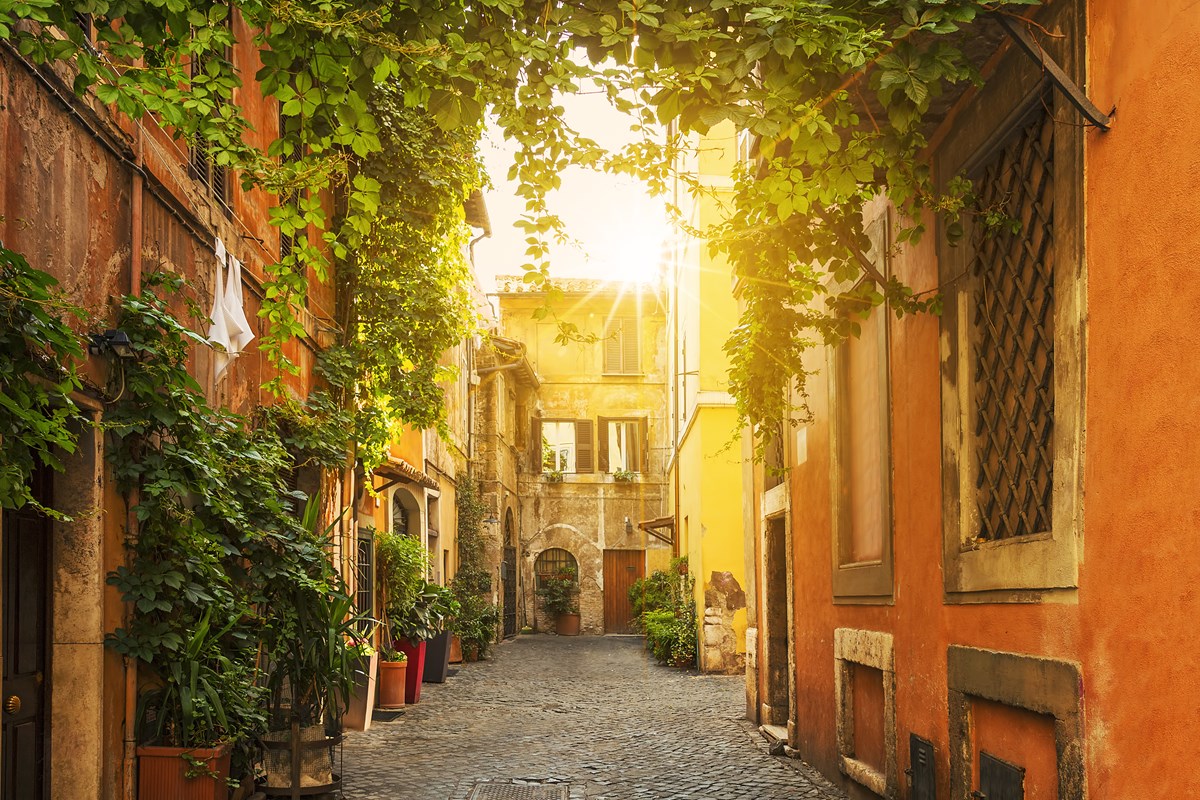 WHAT TO DO? WHERE TO GO?
The Museo di Roma
The works exhibited in the museum feature the Roman life in the late 18th and 19th centuries depicted in prints, drawings, watercolors and paintings. In addition to its permanent collection of exhibitions, you can also admire the works of the poet Trilussa, which were donated to the museum after his death.
The Pharmacy Museum
Get a picture of medicine in the 17th century at the Pharmacy museum. This museum houses an extensive collection of medicinal instruments of that era.
Villa Farnesina
The villa is famous for its majestic gardens. Displayed in the villa are frescos made by famous artists such as Peruzzi and Raphael.
Basilica of Santa Maria in Trastevere
This is the oldest Marian Church in Rome. The church is located at the Piazza Santa Maria, the heart of the district.
Flea market Porta Portese
This large flea market is held every Sunday morning. It takes place at Piazza di Porta Portese.
Borgo
Borgo is a green park. So if you wish to get in touch and bask in the glory of nature, this is where you should go. The park is located on top of the second highest mountain in Rome.
Also Interesting
Neighborhoods in Rome
Rome's entire neighborhood has a sum total of 18 districts. The historical centre, which is roughly just four percent of the area of the entire city. Read more......
Tiber Island
Tiber Island is one of the two islands in the Tiber River in Rome. It is located at the southern bend of the river. This boat-shaped island is attached to the rest of Rome by two main bridges known as Ponte Cestio and Ponte Fabricio since antiquity. Read more......