The Twin Churches
In Piazza di Popolo, two identical churches stand beside each other. The Santa Maria dei Mircoli and the Santa Maria in Montesanto are known as the Twin Churches because of its identical exterior structure. However, if one looks closely and compare both churches technically one will see that there are some slight differences.
These churches were originally designed by Carlo Rainaldi as part of a design for a monumental passage of Via del Corso. These constructions were commissioned by Pope Alexander VII while Cardinal Girolamo Gastaldi financed both churches. As a tribute, Gastaldi's crest is present in each of the twin churches.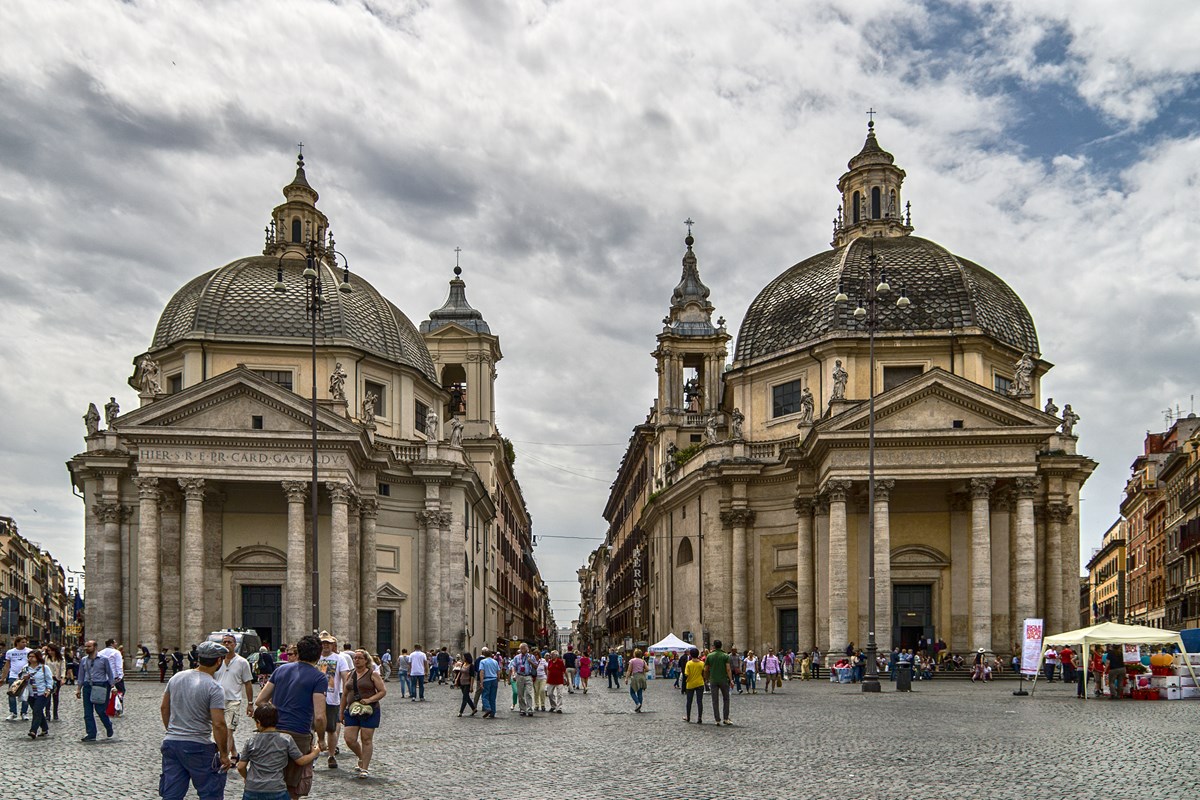 Santa Maria in Montesanto
The Santa Maria in Montesanto was the first that was constructed in 1662 and it was completed in 1675. Carmelite monks occupied a church with the same name that is located at the Via del Babuino, which is just near this church. Hence, the church was named Montesanto (Holy Mountain) which refers to the Mt. Carmel in Israel.
Bernini took over the design and construction of the church and eventually completed by Carlo Fontana. The bell tower was added at a later date during the 18th century.
Santa Maria dei Miracoli
Santa Maria dei Miracoli was constructed afterwards from 1675 to 1681. The interior decorations were actually made by Bernini's pupil whose name is Antonio Raggi. At the high altar is an image of the Virgin Mary and hence the church was named and dedicated to the Blessed Mother of God.
You might also like