Basilica of St. Mary Major
The Basilica of St. Mary Major is also known in Italian as the Basilica Papale di Santa Maria Maggiore. It is the largest Roman Catholic Marian Church in Rome. Many other churches are dedicated to Mother Mary but the Basilica of St. Mary Major gave justice to its name because of its grandeur, not only in size but also regarding its art and architecture.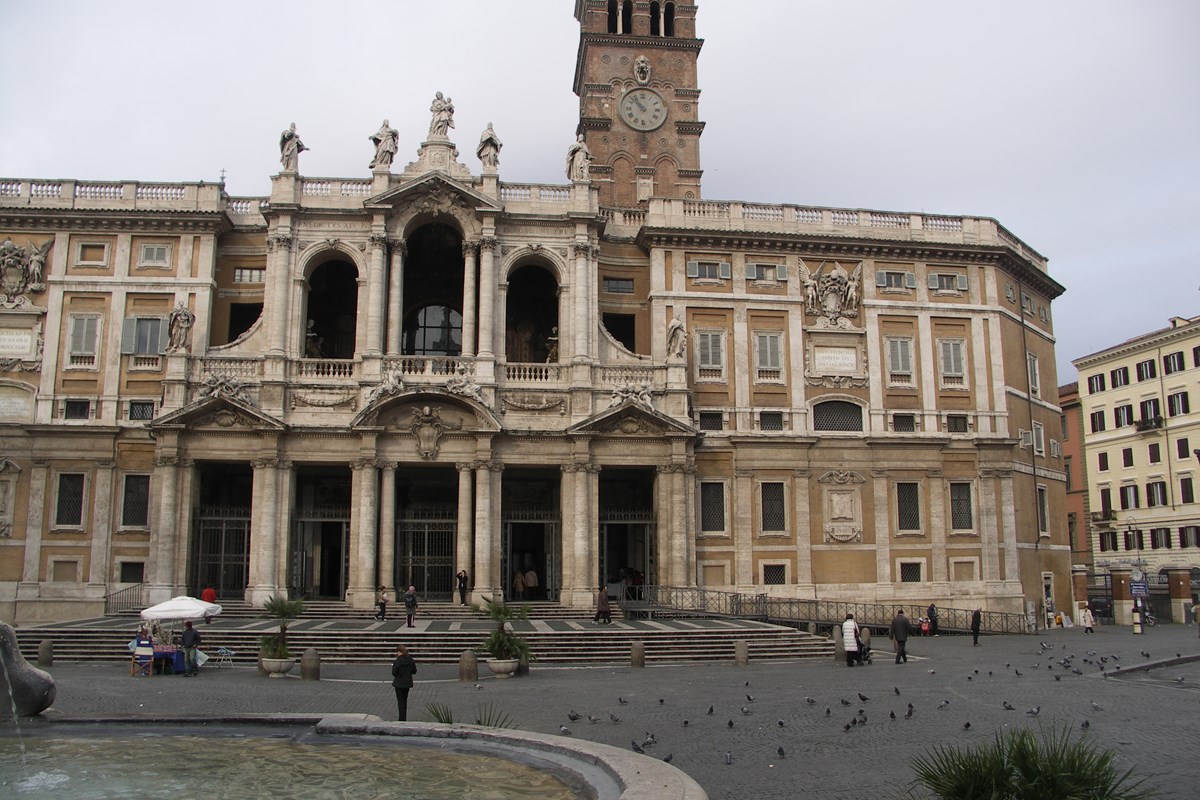 Basilica of St. Mary Major one of four basilica
The title "basilica" is such an honor that it can only be given through an apostolic grant or from an immemorial custom. To date, there are only four basilicas in Rome namely the St. John Lateran, St. Peter, St. Paul Outside the Walls, and the St. Mary Major.
Owned by the Holy Seat
Although located outside the gates of the Vatican City at the Piazza del Esquillino, the Basilica of St. Mary Major is owned by the Holy Seat. In fact, the basilica is guarded not by the Italian police but by the police agents of the Vatican City.
Through the years, this basilica was able to maintain its original structure; however, enhancements were added over the years. The mosaics are still the original mosaics that were painted since its construction in 431. History agrees that the basilica was commissioned by Pope Sixtus III, based on the inscription found on the triumphal arch. The basilica was also built in commemoration of the Council of Ephesus proclaiming Mary as the Mother of God.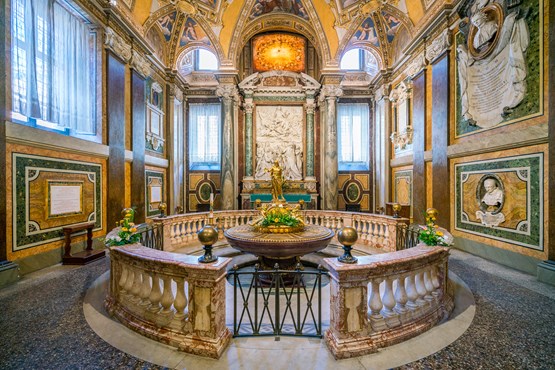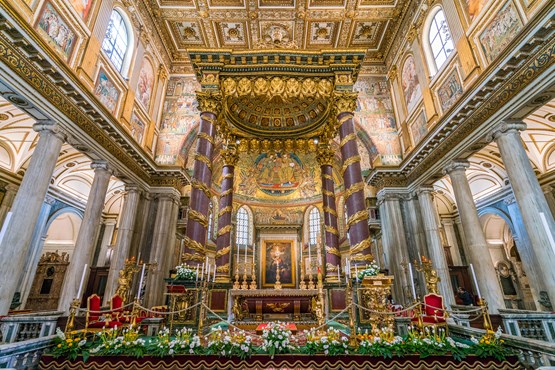 Ceilings filled with frescoes
Frescoes fill the ceilings designed by Giuliano da Sangallo and originated from the 16th century. On the triumphal arch, a mosaic portrays the story of Jesus' birth, the annunciation of Angel Gabriel to Mary, the infanticide by order of King Herod, and the calling of the apostles. At the leftmost door, you will find the Porta Santa (Holy Door). This is only opened during the Holy Year.
Quick Facts
This basilica is also where the Dutch princess Irene married Charles Hugo of Bourbon-Parma in April 24, 1964
The bell tower stands 75 meters all and is the highest in rome
You might also like