Tours
POPULAR EXCURSIONS
Rome Tourist Card
Rome Tourist Card
Snap up the Rome Tourist Card and you'll get everything you need to explore Rome's top highlights including Colosseum, Palatine Hill, Roman Forum and Hop on/off bus. You can even choose the order you see things in.
Colosseum, Roman Forum & Palatine Hill: Priority Entrance
Colosseum, Roman Forum & Palatine Hill: Priority Entrance
Skip the long lines at the Colosseum with this priority-entrance ticket. This ticket will let you bypass the crowds. And after exploring the Colosseum you can head to the area of the Roman Forum and the Palatine Hill.
Vatican Museums & Sistine Chapel: Skip The Line
Vatican Museums & Sistine Chapel: Skip The Line
This ticket will make you save stress and time by allowing you to get priority entrance and skip the line. Visit the the countless masterpieces by Michelangelo, Raphael, Caravaggio, Tiziano and the Sistine chapel.
Borghese Gallery: Fast Track
Borghese Gallery: Fast Track
Galleria Borghese is located in the villa of the park Villa Borghese. Admire the architecture and furnishings of this beautiful villa. It is a museum full of art from the Renaissance. The collection includes several sculptures and paintings. Because of limited capacity get tickets for this museum weeks in advance.
St. Peter's Basilica: Dome Climb with Guide
St. Peter's Basilica: Dome Climb with Guide
Get the most out of your visit to St. Peters with a guided tour to climb the basilica's dome designed by Michelangelo and admire one of the stunning view. After the tour, you can explore the the basilica at your own pace.
More excursions & tours
Roma World
In Rome, you'll find bits of the Eternal City's grand history everywhere you look. There are magnificent buildings or impressive ruins in just about every neighborhood, bearing witness to the many cities Rome has been throughout the centuries. However, for many people visiting Rome, this grand history might feel too far away… until they head to the Roma World park.

For many visitors, Rome has something of an "issue" when it comes to connecting the fascinating times of old with today's touristic sensibilities. It's rare to see historical reenactments, even of iconic practices like those of gladiators. Roma World is part of a new wave of sites and attractions dedicated to bringing the experience of Ancient Rome much closer to tourists and locals alike.
Whether you're a history buff or just someone who's watched Gladiator so much you already know Maximus Decimus Meridius' speech by heart, this Roman theme park is the place for you. Here, the times of gladiators, emperors and senators aren't just stories told by touristic guides – they're experiences for you to enjoy first-hand.

Take a trip to a time 2,000 years ago to see how Romans lived during the Empire, from battle camps outside the Eternal City to everyday life within the capital. Typical vegetation, incredible settings and a great care for historical detail make this one of the most fun and different attractions in the Lazio region area. And the best part is that there's something in it for the whole family!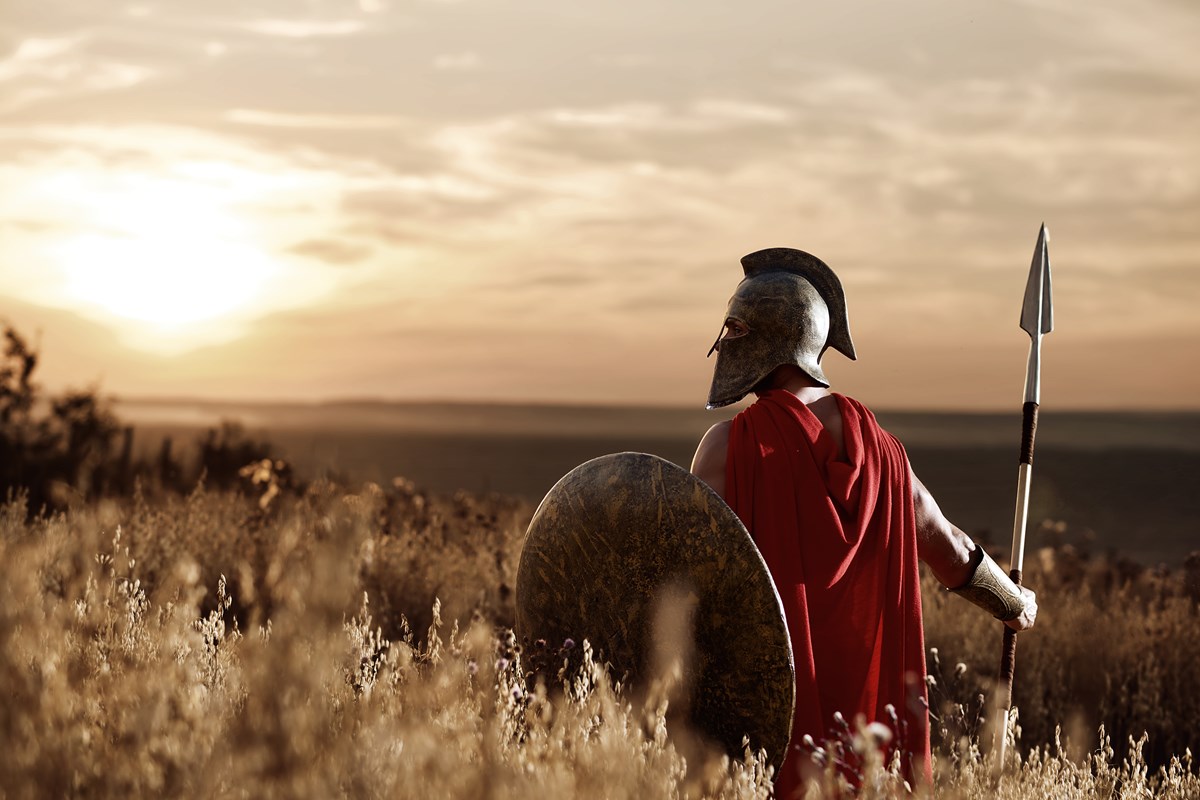 What is Roma World?

Roma World is a 5-hectare (over 12 acres) theme park on the Roman countryside, at the south of the city center. Dedicated to the Ancient and Imperial times of the city, this Roman theme park is a collective effort to create a truly immersive experience. It's a great place to visit as the other side of the classic attractions and ruins. It's a particularly fantastic fit for families coming into Rome with children, as the park offers plenty of activities for kids to enjoy the great outdoors while also learning a bit of history.

In the past few years, the Italian capital has finally caught up with the global love for amusement parks, with fantastic places like Zoomarine and Rainbow Magicland for all the family to enjoy. Roma World is particularly special because it takes after the very center of the Roman experience, history, to approach it to people of all ages. The whole place is built as a Roman camp and its village, with a multitude of era-appropriate areas and activities.
What Can You Find in the Roma World Park?

As the entirety of Roma World has one single theme, you won't find sections with different designs as you would in other theme parks. However, you will see a myriad of exciting activities in different parts of the land, each of them meant to enhance the user experience.

Every part of this Rome theme park has one clear focus: make visitors live like ancient Romans. That's why park premises and workers strive to bring the most authentic experience, from proper clothing to the kitchen recipes belonging to an old tradition. Visitors will get in touch with nature following the practices of 2,000 years in the past, eat and sleep like warriors did, learn to use a gladius (Roman sword), learn about commerce in the Roman world through the unique shops, see some of the most majestic birds of prey in the world, ride on classic movie Roman chariots and so much more.
Visiting children will get a rare combination of the healthy outdoors, physical activity and learning about traditions and animal care. There are plenty of fun games and activities available for them, from pony rides across the land to archery and even lessons on how to be a gladiator.

Enter the camp through the major gateway, and explore all the amazing activities that await in this theme park of another time. You'll find yourself inside the Castrum, a fortified settlement where Roman armies and legions would camp during times of war.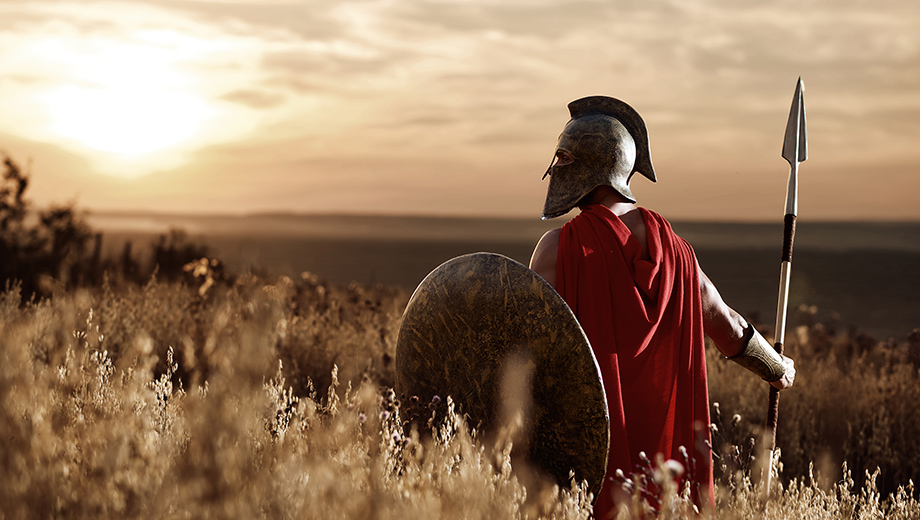 • Tavern. Eat like ancient soldiers once did at the park's Taverna, a core part of the village. The menu of the official restaurant is a combination of street food based on the eating habits from 2,000 years ago, with meats, drinks and dishes from the period. If you choose to have an overnight experience at the park, one of the most sought-after options is an all-natural breakfast.
• Botanic tour. Learn about the biodiversity of the Lazio region right on the very park, through guided experiences on the Roman countryside, available three times a day. Or just chill under the centenary cork grove and experience nature away from the crowds and noise of the big city.
• Ancient market. Find wonders from another place in time at the village market, where items like beautiful vases and fabrics await, sold by people in full costume!
• Gladiator for a day. Learn how to manage a Roman sword (gladius) and all the combat practices that kept gladiators alive in the Colosseum and arenas across the empire. You'll get professional swordsmen teaching you how to fight just like Maximus Decimus Meridius. Within park premises, you'll be able to either witness the challenges of the Gladiator Arena or test yourself – would you survive?
• Archery shooting. Learn to shoot a bow like a pro – you'll feel just like Robin Hood fresh out of a challenge!
• Educational farm. A wondrous activity for the whole family, the park's farm allows kids and grownups alike to learn about animals like geese, turkeys, ducks, chickens, goats, sheep, dwarf cows and rabbits. Here, visitors learn to take care of the animals and feed them. Children can also ride donkeys and ponies!
• Birds of Prey. Join the Birds of Prey Arena to interact with some of the greatest predators that soar the skies, including hawks and eagles. Learn the basic falconer techniques in the woods or take pictures with these majestic birds!
• Ben-Hur. Back in the 50s, Ben-Hur was the most expensive epic production cinema had ever seen – and it was filmed in Rome, at Cinecittà Studios. Nowadays, the spectacular set is part of Roma World, where you can revisit this classic and get a glimpse of ancient Rome through the eyes of Hollywood. Witness the chariot races up close and relive one of the most impressive scenes in movie history at the Arena of the Circus of Maxentius.
• Temple of Apollo. One essential part of ancient times was its religion, full of incredible stories and mighty gods who would sometimes behave like petty (yet immortal and all-powerful) humans. See what worship was like before Christianity reached the empire by visiting the temple dedicated to one of the mightiest deities of Olympus: Apollo.
• Overnight camping. Those who crave the fullest experience the park can offer cannot miss the experience of sleeping right at the park's premises. Stay inside a Legionnaire's tent and spend a night like Roman soldiers did over 2,000 years ago.
Besides the activities you can participate in, Roma World also offers four major shows, with various times throughout the day:
• Welcome to Roma World. Right at the entrance of the park, this show serves as an introduction of what's to come, as visitors are greeted by Roman soldiers.
• Gladiator show. This major once-a-day show showcases trained gladiators fighting for their survival, just as they did in the arenas of Rome millennia ago. The show includes vestals in their typical costumes, ancient propitiatory rituals and even a grand entrance by none other than the Emperor to the Arena. Bow down and enjoy some bread and circus!
• Birds of Prey. This show happens two or three times a day, depending on the season. In it, you can witness the flights and attacks of some of the most fascinating birds of prey on Earth, including eagles, hawks and owls. You can participate by bringing the animals in the woods and making them fly together with the park's official falconers!
• Dinner show. Enjoy a dinner following a long day of Roman activities, and celebrate with the rest of the participants. Tribal energy, fire and wonder await. The time of this show depends on the season, as it's always after sunset.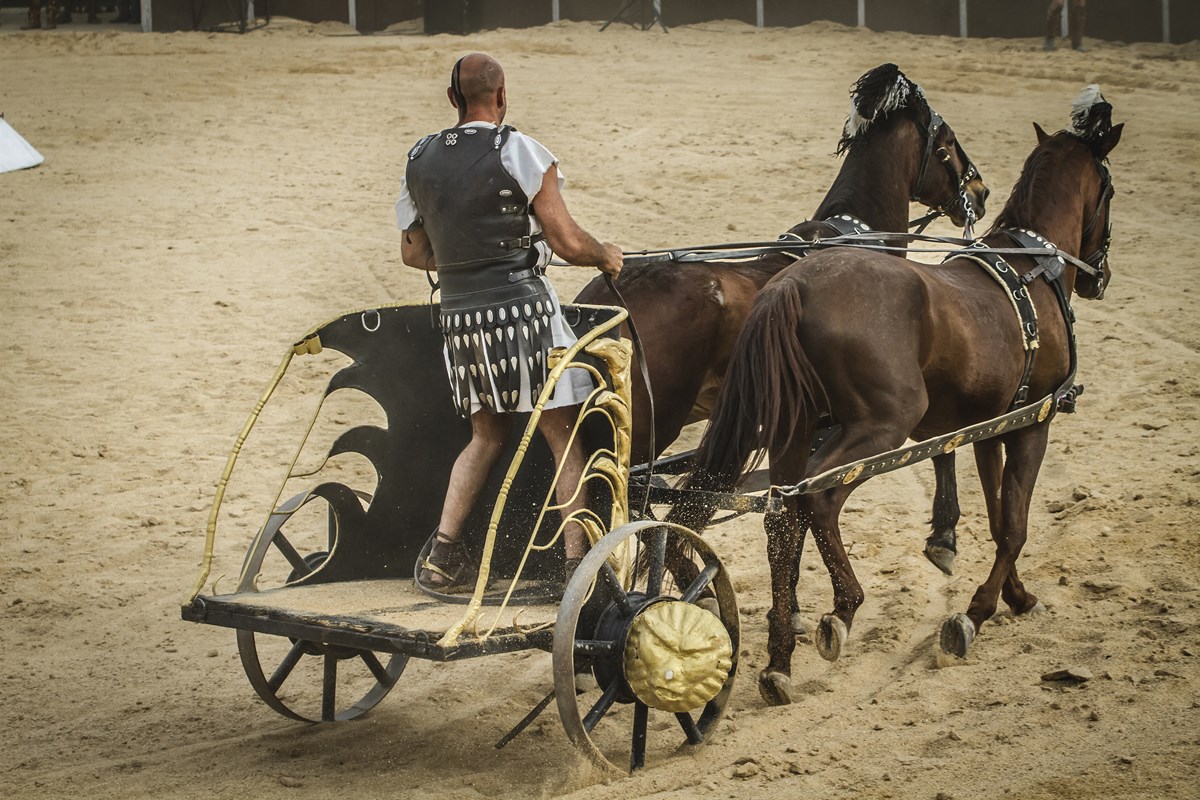 Roma World Features

Due to the "travel back in time" nature of this theme park, it might seem like a bit of a shock to find more "modern" comforts. The park is structured like an ancient campsite, deep in nature – but don't worry, you can still pay with all major cards!
• Lockers
• Costume rentals
• ATMs
• First-aid point
• Parking area
• Era-appropriate restaurant
If you're visiting around holidays like Halloween, Christmas and New Year's Eve, be sure to check out their website. They're sure to offer fun special activities!
Cinecittà World, Land of Movie Magic

Before there was Roma World, another grand amusement park made its way into the hearts of Romans and tourists visiting the Eternal City: Cinecittà World. Located in the same complex as Roma Park, it's a film-themed park, standing where Dino de Laurentiis' Dinocittà Studios once hosted movie magic.

From the mid-20th century, Rome's Cinecittà Studios have been the greatest film production hub in Europe, home to hundreds of Italian classic films and even grand epic Hollywood productions like Ben-Hur, Cleopatra and, more recently, The Passion of Christ (Mel Gibson) and Gangs of New York (Martin Scorsese). Cinecittà World is about 25 km west of the studios, and it features plenty of areas for lovers of film and television. With sections dedicated to westerns, adventure films, science fiction and even its own Ancient Rome bit, it's a perfect companion to a visit to Roma World!
How to Get to Roma World

Roma World is next to its parent park, Cinecittà World, so the directions to reach it are very similar.
• By car. From Rome G.R.A. (Grande Raccordo Anulare) take the n. 26 exit, Pontina. You'll find signs there pointing towards the direction of the park.
• By shuttle.
- Official park shuttle. Cinecittà and Roma World have a daily shuttle service available for visitors, leaving from the Palasport metro station (Line B). Choose between booking your one-way ticket online for €7 or a roundtrip ticket at €15 once you're on board. It's important to keep in mind that people who have purchased tickets online take precedence when it's time to board.
- Castel Romano's McArthur Glen Shopping Mall shuttle. The park is right by the McArthur Glen mall, so you can alternatively use a mall shuttle to get to Roma World. These leave from the Ostiense Railway Station (which you'll find on the Piramide metro station, on both Line A and Line B). You'll reach the area, Castel Romano, for a €15 roundtrip ticket.
• By bus. There's no direct bus that reaches the park, but you can take one from either Roma Termini or Castel Romano through Roma Laurentina and transfer accordingly. It'll cost you between €1 and €3.
• Car sharing. Roma World partnered with Roma Servizi per la Mobilità so that visitors could easily reach the park using the service Car Sharing Rome.
Essential Roma World Info
• Address. Via di Castel Romano 200.
• Schedules. The park usually opens between March and November, on a schedule of either 11am to 6pm or 3pm to 10am the day after for people who choose to stay overnight. Schedules may vary yearly, and you can check the current ones by clicking here.
• Roma World tickets. There are different prices for theme park tickets depending on what you're looking to experience. A single ticket is €15, while a park ticket including Ancient Rome food is €29. The legionary package, which includes entrance, food and an overnight stay in a park tent, is €49.
• COVID-19 measures. Due to the current pandemic, park authorities and workers are taking every possible precaution to keep visitors and staff safe. Some of the measures being taken include:
- Visitors' temperatures will be taken at the entrance.
- Face masks are mandatory within park grounds.
- A minimum of 1m social distance between guests is required.
- Attractions and facilities are disinfected constantly.
- There's a maximum quorum of 400 people in the grounds, even if it's an open-space campment.
- Roma World has developed a Smart Park project, which is an attempt to make the grounds contactless: visitors are encouraged to use their mobile phones for every purchase.
- They heavily encourage online booking, and only visitors who have done so have guaranteed entry to the park.
FAQ
Are pets allowed at Roma World?
Yes, pets are welcome at Roma World. All dogs entering the park must be kept on a leash at all times, while larger dogs must also wear a muzzle. They are welcome in open spaces within the park, however, they cannot access indoor spaces like the Taverna restaurant or the Night Camp. For safety reasons, dogs are not allowed at the Farm nor the Birds of Prey Arena.
Can you bring food and drinks to Roma World?
The food at Roma World's Taverna restaurant is inspired by the ancient traditions, with recipes including bread, various grilled meats, soups, fruit and plenty of recipes from those years. To remain authentic, food options in the park are not fit for special diets, intolerances and allergies. Visitors with particular food needs are encouraged to bring their meal and drinks from home.
What attractions does Roma World have?
The Roma World experience aims to get visitors in touch with nature and the ancient ways to get involved with it, which is why the park is recommended to anyone over the age of 3. Some of the activities include being a gladiator for a day, running in the Ben-Hur chariots, engaging in archery shooting, and training majestic birds of prey. The park also hosts 4 shows: a welcome show, two birds of prey shows, a gladiator show and a dinner show.
How many parks are there on Roma World?
Roma World consists of solely one park, but it's very near to the city's movie-themed attraction park, Cinecittà World, and it's from the same owners. You can buy season passes or special tickets combining both parks, or choose to go to any one of them individually.
What do Roma World tickets include?
There are several types of Roma World tickets. The most basic one will solely get you park access, the next one will also include traditional Roman food, and another one will also include overnight legionary camping at the park facilities. Read more about ticketing options on our dedicated page.
You might also like