Water Parks in Rome
Rome offers more than magnificent sightseeing spots, ancient structures and impressive art masterpieces. For those who want to take a break from going around the historical spots can enjoy going to the water parks in Rome. Visiting the water-parks would add a different thrill in your Rome trip.
Hydromania
Hydromania is another huge water park in Rome that is perfect for those people who want to go swimming for a day. The park measures 90,000 square meters. It is the perfect place to escape from hot city weather. The park features various kinds of pools and slides that are suitable for all ages. The park also offers different entertaining games like water races and treasure hunting.
There are also water aerobics sessions that are done on a regular basis. Parents who bring with them their babies and toddlers may as well enjoy spending a good time without having to worry about who will take good care of their kids. This is because the park has an entertainment club for kids. There are also water glides that are specially designed for the little ones. Hydromania is popular with its main attractions which include Multipista, Kamikaze, Toboga and Hydromassage.
There are also restaurants, shops and lockers available in the park.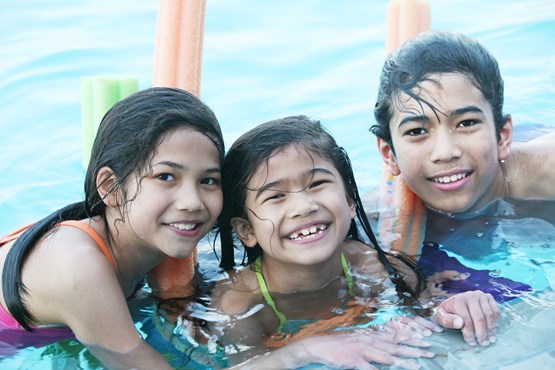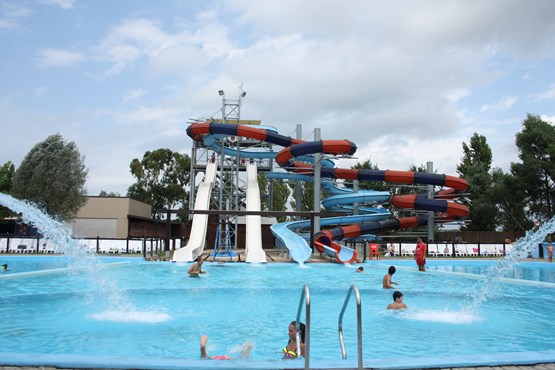 Business hours
Mid-May to mid-September: Mondays through Fridays at 9:30 am to 6:30 pm
Saturday and Sunday 9:30 am to 7:00 pm
Full day entrance rate
Adult: € 18
Children: €13
Children under 1 m: free
Additional €1 fee during August
Address
Vicolo del Casale Lumbroso, 200
00166 Rome, Italy
Aquafelix
Aquafelix is known as the most spacious water park in central Italy. It has a total land area of 80, 000 square feet. Aquafelix was built in 1995. The water park features large lawns for sunbathing and nicely built swimming pools. It is well-known for its various kinds of slides and whirlpools. There are specific slides intended for kids and adults. The park also stages entertainment shows and holds various events. What makes swimming in Aquafelix more exciting is the breathtaking landscape view that you may enjoy while gliding down the slides.
If you want to have a picnic, you can as well do so since there are several spaces that the park set for picnic.
There is also a pizzeria, a bar and over-viewing restaurant inside the park. Should you want to have your valuable things secured, the park offers some lockers that are available for rent.
Business hours: June to August- 10:00 am to 6:00 am
Entrance Fee
Adult: €20
Children: €17.50
Address
Baths of Trajan
Casala Altavilla North
00053 Civitavecchia
You might also like