Museums in Rome
The city of Rome is a one big museum itself. Just by walking in its streets and strolling around its piazzas, you can get a taste of Rome's rich history. As much as there is plenty to see outside, is more to see once you get inside Rome.
Rome is like a history class where the visual aids are as big as life and as old as time itself. Whether it may sunshiny or a little bit drizzly, no one could take away the beauty of Rome. There are hundreds of things to do and thousands of things to see.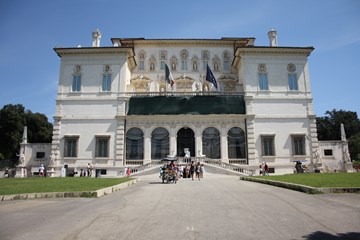 A small vineyard owned by the Borghese family in 1580. Cardinal Scipione Borghese, Pope Paul V's nephew, began to turn the vineyard into one of Rome's most extensive gardens. Over the years, the Borghese family bought surrounding lands to expand their estate.
In 1633, the Villa Borghese Pinciani was built to house the art collections of the Borghese family. Surrounding the villa, there is a beautiful garden where you can relax and childeren can play.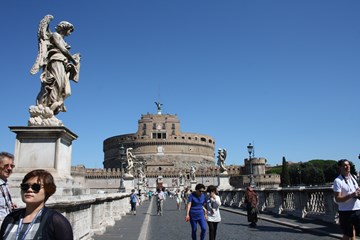 Over the last few decades, this magnificent structure has undergone many major renovations from being a mausoleum to a fortress and finally to being a museum. The view from the top is considered to be one of the best views in Rome
Once you go to the Castel Sant'Angelo, the first thing you will see is the Bridge of Angels. On this bridge are the statues of Peter, Paul and ten other angels. Legend has it that the name Castel Sant' Angelo or Angel's Castle (in English), was named after Archangel Michael appeared. Read more…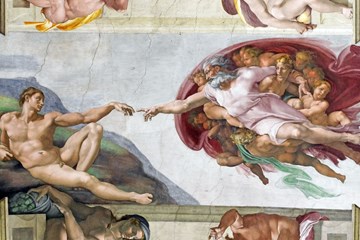 Consisting of several museums and galleries within them, the Vatican Museums are open to the public. The museums were founded by several popes who were lovers of art, and since then kept their collections open for the public to see and enjoy
The Vatican Museum has a diverse collection of sculptures, artworks, and artifacts that were gathered by different popes from decade to decade.
The museum also presents various areas of the orthodox world. It has works related to religion and funerals, which are characterized by statues, sculptures, mosaics, and other works of arts. It has crafts that are uniquely designed and promote knowledge and history of the Vatican since then. Read more…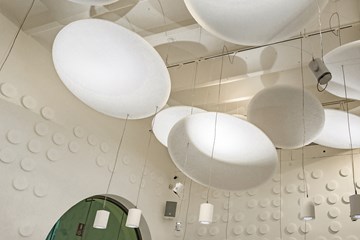 A museum of modern art and contemporary Italian architecture, the Maxxi museum features several works by various contemporary artists since 1900
A total of 30,000 meters squared of exhibition space; at the Maxxi Museum you can see various paintings, photos and sculptures. Most of them are permanent collections, some are only temporary exhibitions.  Read more…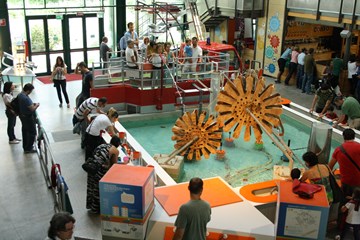 Museums are often fun and exciting for adults, but when it comes to children, they can be a bit boring. Explora is definitely the place for young tourists. Here is where they can learn more about art and science in a fun way
Explora is a museum for our young visitors, where they are playfully introduced to science and history combined. The place is interactive so they can work with the different materials and tools around. Read more…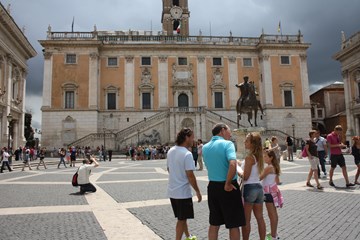 Archeological finds from Antiquity and the Renaissance are exhibited in the Capitoline Museums. The collections are spread throughout the several buildings, namely the Palazzo dei Conservatori, Palazzo Nuovo and the Central Montemartini.
Built in the 17th century, the Palazzo Nuovo highlights sculptures which I believe a lot of you would like. Most of the sculptures are Roman Emperors and great philosophers, one of which the most famous is the Venus Capitolina. 
Between Palazzo Nuovo and Palazzo dei Conservatori is an underground corridor that connects these two museums together. It's called the Galleria Lapidaria, also known as the Stone Gallery. Read more…
You might also like