Rome map – Sightseeing and Attractions
With impressive landmarks on every corner, Rome is truly an open-air museum. Whether it's a buiding, a square, a fountain or merely a ruin, the next thing is always more breathtaking than the last.
Sightseeing
One of the most famous sites in the city is, no doubt, the Colosseum: a huge amphitheater from antiquity. Also, if you are an art lover, you should definitely pay a visit to the Villa Borghese, a park with several museums within it.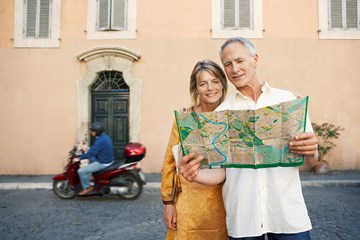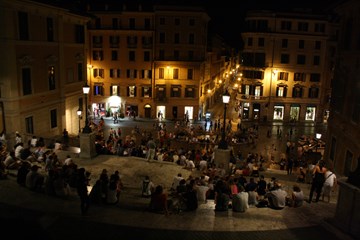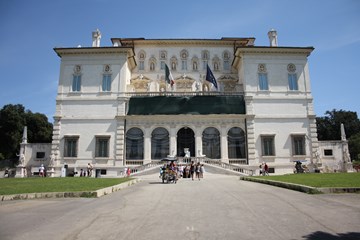 If you are visiting Rome with children, you cannot miss a visit to the zoo. The Bioparco is located at the Villa Borghese. The Explora Children's Museum is also a must-see that families should not miss and it is located at Via Flaminia.
Of course, don't forget to pay a visit to the center of the Roman Catholic church and the smallest country in the world – Vatican City. This city within a city houses famous attractions such as St. Peter's Basilica and Square, Castel Sant'Angelo and the Sistine Chapel where Michaelangelo's "The Creation" is frescoed in its ceiling.
Come and stroll down the Spanish Steps on Piazza di Spagna, which is especially lovely during springtime because of the flowers along the steps.
History buffs or not, you should take a visit to the center of Ancient Rome. The Roman Forum, Circus Maximus, and the Markets of Trajan will take you back in time to when Rome was once a dominating, strong empire. Get the best impression of the ancient Rome in the Rome Colosseum tours.
The modern site of the city
In contrast, the EUR district in Rome shows that there's still a piece of modernity in Rome despite being surrounded by antiquity.
So would you definitely go back to Rome? Absolutely! You can throw a coin at the Trevi Fountain because local legend has it that whoever throws a coin into that fountain will surely come back to Rome.
Rome map – Sightseeing and Attractions
To get an overview of where the different sites are located, we have displayed it in a map. Simply click on the stars to open the corresponding sites.
Also Interesting
The Colosseum
The Colosseum or Amphitheatrum Flavium is an amphitheater and the largest architecture ever erected by the Roman Empire. It was built during the Flavian Dynasty by order of Emperor Vespasian in the 72 AD and finished by Titus, his son, in 80 AD. It was originally a place for entertainment and for many other public displays and games. There were battles of animal vs animal, man vs beast and man vs man. During the bloody games, there were thousands of people and animals killed. Read more......
Monuments in Rome
Rome has proven itself to be a strong city, judging by its monuments that have withstood the test of time. Not all monuments in Rome are that lucky Read more......