Neighborhoods in Rome
Rome is a huge city with many neighborhoods. This old town has a lot to offer to the tourists. Among the attractions that tourists love about Rome is its vast collection of sightseeing spots, nightlife and restaurants. Rome is divided into 21 districts called Municipio. Rome's entire neighborhood has a sum total of 18 districts. The historical centre, which is roughly just four percent of the area of the entire city, belongs to Municipio I.
The neighborhoods that are located at the central part of Rome are the Campus Martius, Sant'Angelo, Ripa, San Saba, Monti, Trevi, Parione, Regola, Celio , Ludovisi, Colonna, Trastevere, Sant'Eustachio, Pigna, Borgo, Castro Pretorio (partially), Campitelli, Sallustiano, Ponte, Testaccio and Esquilino.
Vatican City is likewise one of the neighborhoods of Rome. It is an independent state in Rome and is governed by the Pope.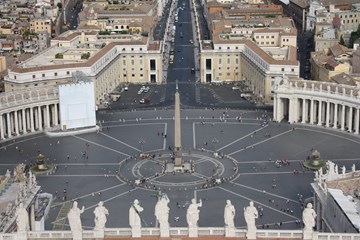 Occupying a large area in central and eastern Italy, Vatican City is a small state in Rome which serves as the Papal residence. It is a state within a state. It is the smallest country in the world and is ruled by the Pope. The Vatican became an independent state when Mussolini and Pope Pius XI signed the Lateran Treaty. Read more…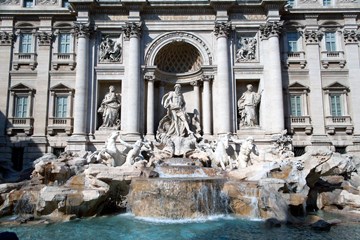 The district of Trevi is comprised of two divisions. The lower part of Trevi is located along the Tiber River, the upper part is at the high proportion in the hills and the central area is Quirinal hill. As to the issue of how and where it got its name is still unclear. However, most believe that Trevi is derived from the term "trivium", a Latin word that means "three streets". This is because there were three main streets that are leading to the Trevi square. Read more…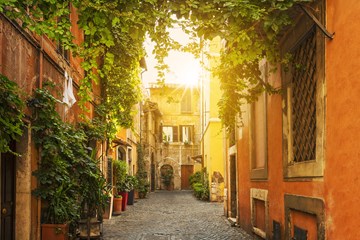 Located at the west side of the Tiber just south of Vatican City, Trastevere is the go-to-spot if you wish to have a glimpse of the old days of the people of Rome. A stroll in its labyrinth of alleys and a closer look at the bohemian houses can make you feel just as majestic as staring at the Pantheon. Read more…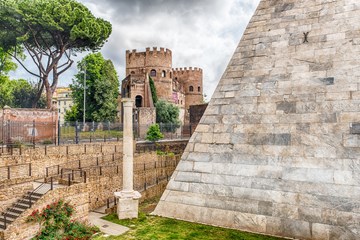 Testaccio is among the districts of Rome that has not yet become popular to most tourists. Testaccio district offers a vast entertainment for nightlife. Originally, the district is known as a working neighborhood. However, during the recent years, a number of clubs and night bars were being developed in the area making it a good spot for nightlife. Aside from the bars and clubs, you can also see a range of cozy restaurants along the streets of Testaccio where you may enjoy a number of authentic Roman cuisines. Read more…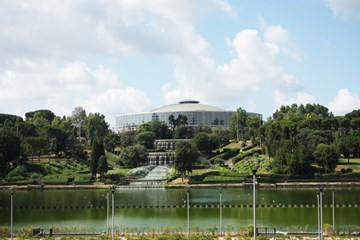 EUR
Esposizione Universale di Roma or better known as EUR, is a district in Rome that was made after architect Marcello Piacentini's design. EUR is known as a residential at the same time a business district in Rome. It is located at the southern region of the center of the city.
You might also like